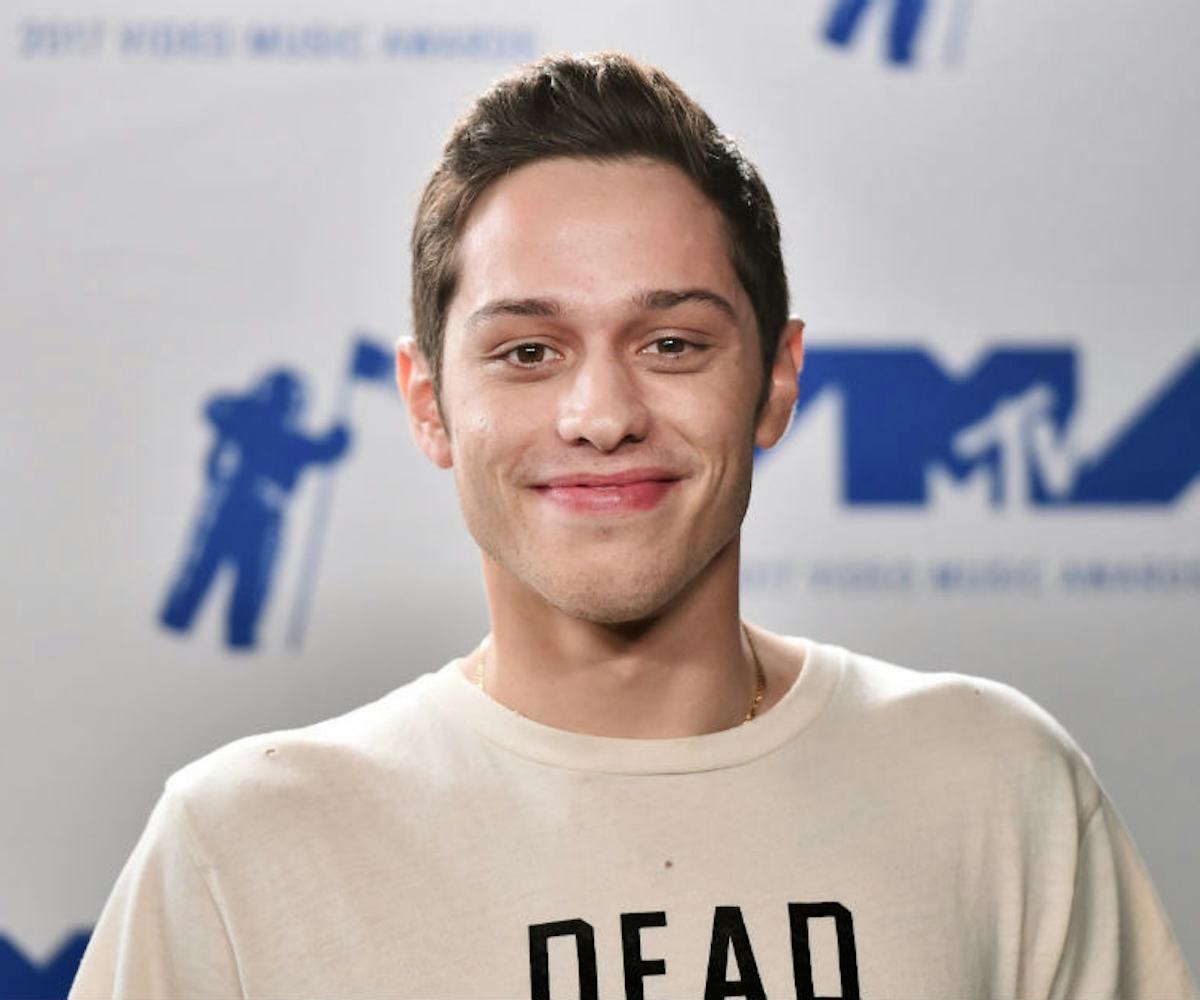 Photo by Alberto E. Rodriguez/Getty Images.
Pete Davidson Returns To Instagram For A Pretty Boring Reason
After a whirlwind of a couple of months (that included an engagement, a breakup, and a lot of talk about BDE), Pete Davidson is slowly making his way back to social media. The actor returned to Instagram today for a pretty uneventful reason: to promote his upcoming Sundance film, Big Time Adolescence.
"See you at Sundance muthfuckas," he captioned the image of him and some of his castmates on set. He also posted an Instagram story that includes a synopsis of the film. It reads: "A suburban teenager comes of age under the destructive guidance of his best friend, a charismatic college dropout."
Davidson previously deleted all of his Instagram posts this summer (he returned briefly in September but has since deleted that post), explaining that he doesn't care to be on social media anymore. "The internet is an evil place and it doesn't make me feel good," he wrote. "Why should I spend any time on negative energy when my real life is fucking lit. the fact that I even have to say this proves my point." His blackout also likely had to do with Ariana Grande's overprotective Arianators and, well, if there's one way to ensure you don't stir up any unwanted drama, it's using your platform solely for marketing your projects.
If you want, we guess, more ~exciting~ Davidson content, here's a video of Claire Foy slinging a pizza frisbee-style at his face during a recent SNL promo. Riveting stuff.