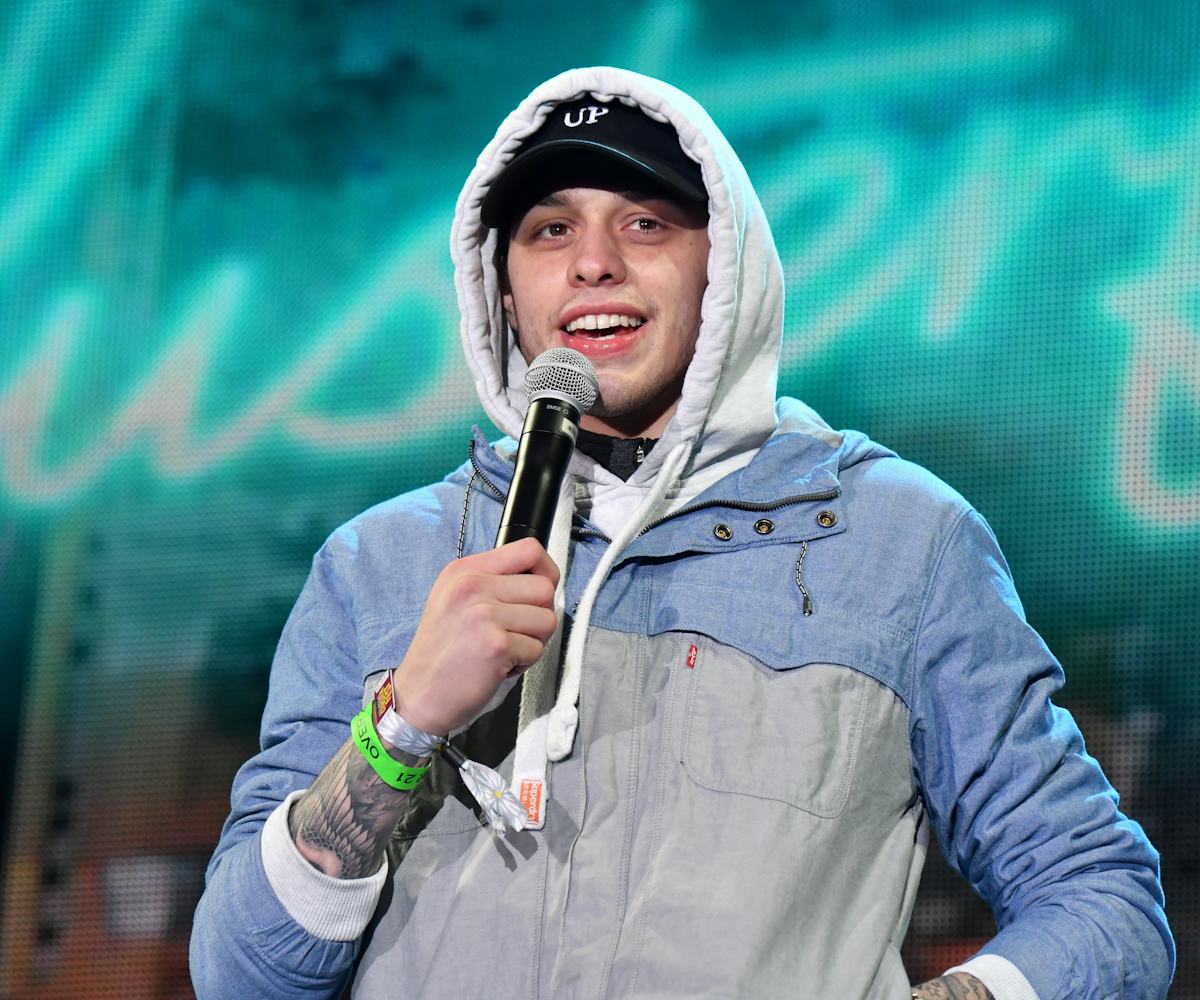 Photo by Jeff Kravitz/FilmMagic
Pete Davidson Reportedly Confirmed Rehab Stay In Stand-Up Special
The comedian also joked about going by a pseudonym during the reported treatment
Following a recent Saturday Night Live appearance in which he alluded to a possible rehab stay, Pete Davidson has reportedly confirmed that he sought treatment. During a stand-up appearance on Sunday, Feb. 18, the comedian allegedly confirmed that his newest material was written while he was in rehab.
According to a report from Page Six, Davidson confirmed to the crowd that he had been to the Sierra Tucson treatment center in Arizona. He went on to joke that he had gone under the name of Howard, and that he often frequented an area that permitted smoking called "the butt hut."
Little else about the performance or any additional comments have made their way to social media, as Page Six reports that audience members were required to place their phones in pouches. However, one source told Page Six that everyone attending appeared to be supportive of Davidson.
The reported confirmation of Davidson's alleged rehab stay comes after he had joked about an upcoming "vacation" on Saturday Night Live. As Mashable previously reported, Davidson had said his holiday plans included "the kind of vacation where insurance pays for some of it and they take your phone and shoelaces. And you have roommates but it still costs like a hundred grand." Although many fans had insinuated from the joke that Davidson would be attending rehab, he hadn't addressed speculation.
During the same SNL appearance, Davidson had somewhat confirmed a reported relationship with Kaia Gerber. However, just months later, the pair reportedly broke up.
Even with his reported time away, Davidson has remained busy, appearing in a recent Saturday Night Live skit with RuPaul, preparing for the Feb. 25 launch of his Netflix special, and wrapping up work on an autobiographical film that will premiere next month at SXSW.