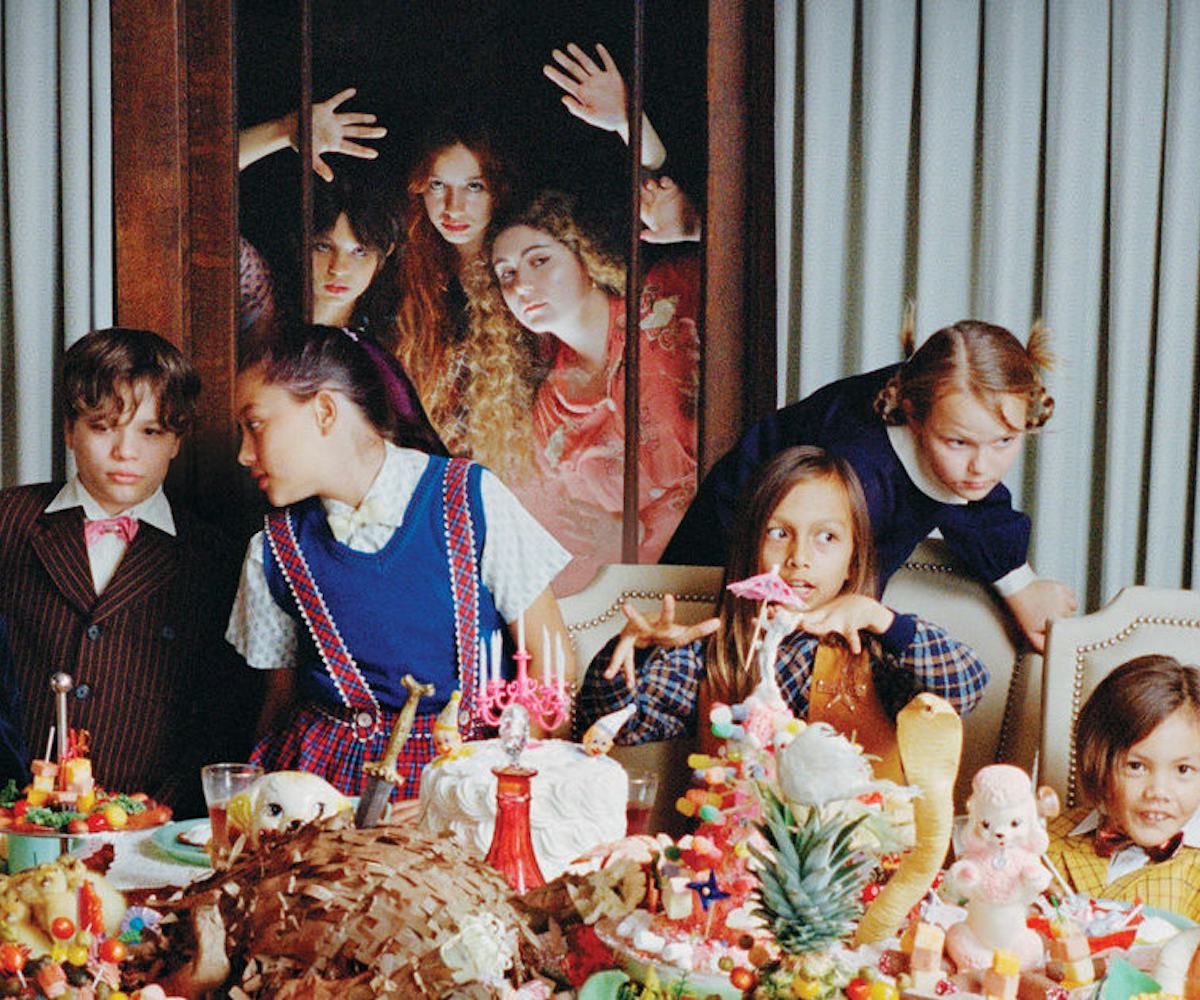 Photo courtesy of Pinky Pinky
DIY Faves Pinky Pinky Get Surreal In "All The Birds" Music Video
It premieres today, exclusively on NYLON
DIY queens Anastasia Sanchez and Eva Chambers of Pinky Pinky are back with an incredibly abstract video for their single "All The Birds." Are they critiquing consumerism? Gearing up to release their own line of chocolate birds? Or just introducing us to their very strange imaginary friends, including a human-sized red sparrow and an alien dressed as a tiger? Whatever they're doing, we love it, and you can see it, as the video premieres today exclusively via NYLON.
In a setting that's a mix between someone's backyard, a forest, and somewhere extraterrestrial (a distant planet? a moon? unclear!), Sanchez and Chambers find common ground with some very interesting characters over one thing we all love, human or otherwise: food. We see them each chewing on Pinky Pinky-branded chocolate bars, ramen, and bite-sized turkeys. (This is also how I make all my friends, no big deal.)
This wild premise was inspired by commercials, of all things. "The video's director, Ryan Browne, had the idea of making a video inspired by a series of bizarre Japanese food commercials that he had seen," the bandmates told me. "The song is more or less about losing touch with reality, and we very much thought that his video premise and the song married perfectly."
Watch the video for "All The Birds," below.