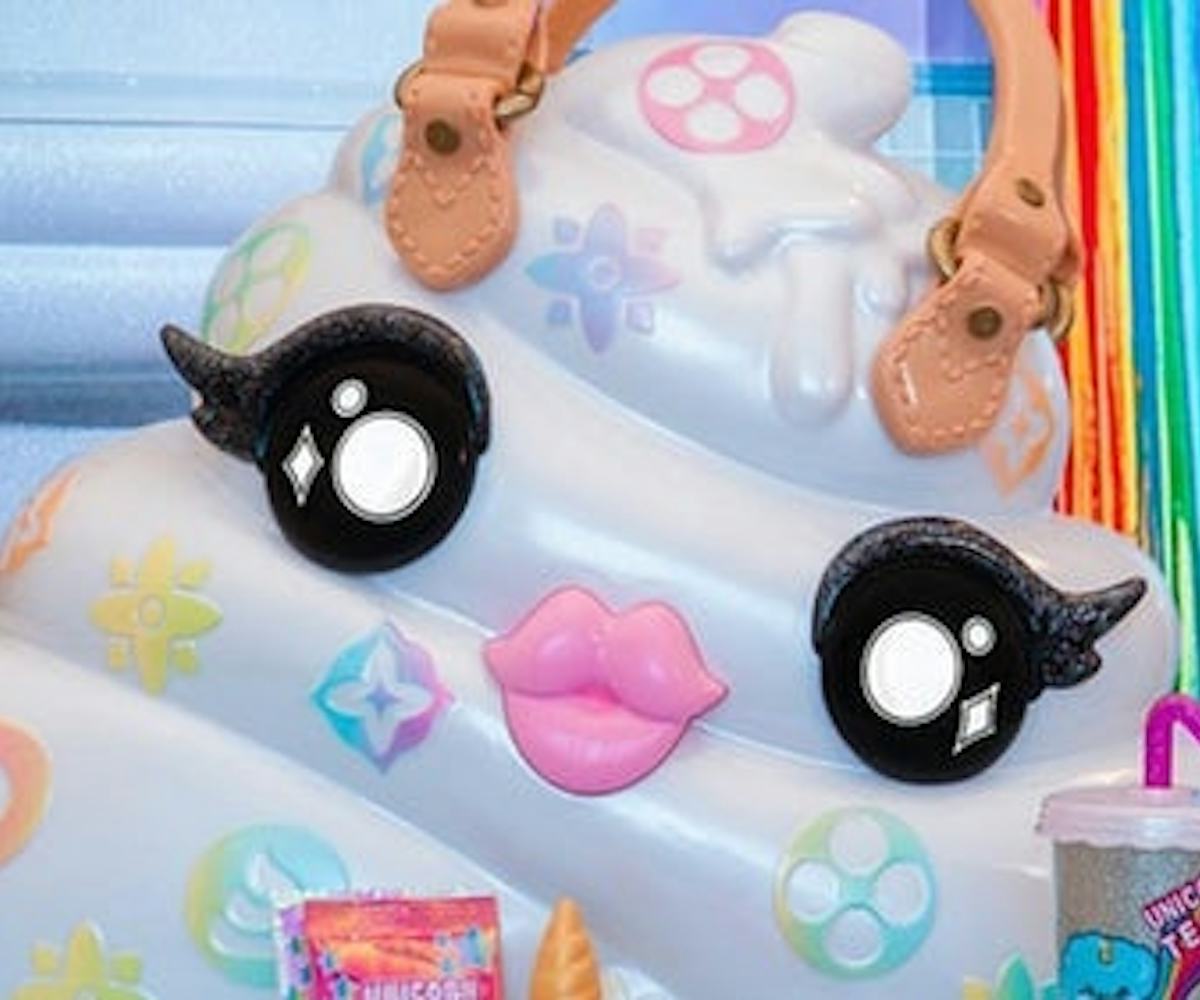 Photo via @PoopsieSlimeSurprise Instagram
A Poop-Shaped Toy Purse Maker Sues Louis Vuitton
In today's hard-to-believe news, a toy company behind a "Pooey Puitton," a purse for children, is preemptively suing Louis Vuitton's parent company, LVMH, to prevent sales interference from the luxury fashion house.
MGA Entertainment is the maker of the said purse that is shaped like the poop emoji and filled with slime powder that creates a "rainbow of poop" when water is added. The product was designed to mock Louis Vuitton's designer bags, with straps and embellishments that evoke the original.
According to Business of Fashion, MGA Entertainment's complaint states that "no reasonable consumer would mistake Pooey Puitton... for costlier Louis Vuitton handbags," since, you know, Louis Vuitton does not sell a bag shaped like poop, nor does it sell slime mix. But, according to the complaint, Louis Vuitton complained to one of MGA's customers that Pooey Puitton "infringed upon or diluted one or more of Louis Vuitton trademarks."
The bag is a parody, the brand says, and is "intended to criticize or comment upon the rich and famous, the Louis Vuitton name, the LV marks, and on their conspicuous consumption." It is seeking a court declaration that says the toy is a protected parody and that it doesn't infringe upon Louis Vuitton's intellectual property rights.