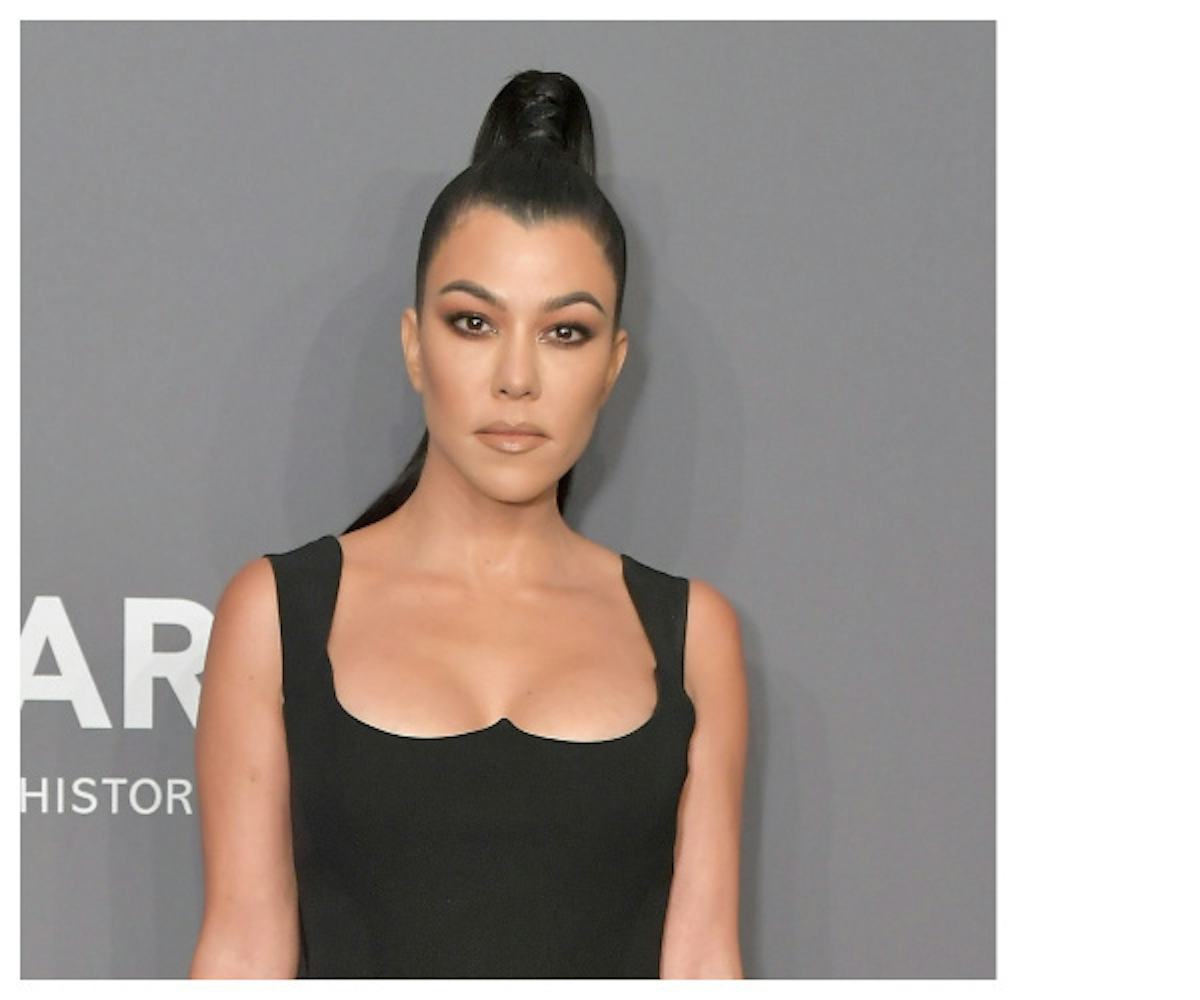 Photo by Michael Loccisano/Wire Image, courtesy of Poosh
Kourtney Kardashian's Poosh Just Dropped Drinkable Collagen
Kourtney Kardashian's confusing lifestyle brand, Poosh, just released its first products: A line of collagen beauty supplements in partnership with buzzy brand Vital Proteins. Seeing as the entire website basically aims to show you how to attain an Instagrammable lifestyle, it's only fitting that the first partnership is with a trendy, very Instagrammable brand. At least it's not a Flat Tummy Tea or Fit Tea collaboration!
The Poosh x Vital Proteins collaboration includes two supplemental protein powders: One meant to be taken in the morning and one at night, before bed. There's the Blueberry & Lemon Collagen Vibes (yes, vibes) for the morning, which includes vitamin C, hyaluronic acid, and amla berry in addition to collagen. At night, Kardashian suggests you relax with her strawberry flavored Pink Moon Collagen Latte, with ingredients like ashwagandha, melatonin, and magnesium.
In an interview with Paper, Kardashian says that the night time "latte" has eased her anxiety. "It relaxes you," she says, of the melatonin ingredient specifically. "I'm someone who gets anxiety, and it helps with that."
The supplements definitely won't replace actual anxiety medication, though. So, while that claim might be a little questionable, we're just glad that Kardashian isn't peddling any sort of weight loss product like her sisters seem to do so often. Just remember kids: Drinkable supplements won't cure your problems.