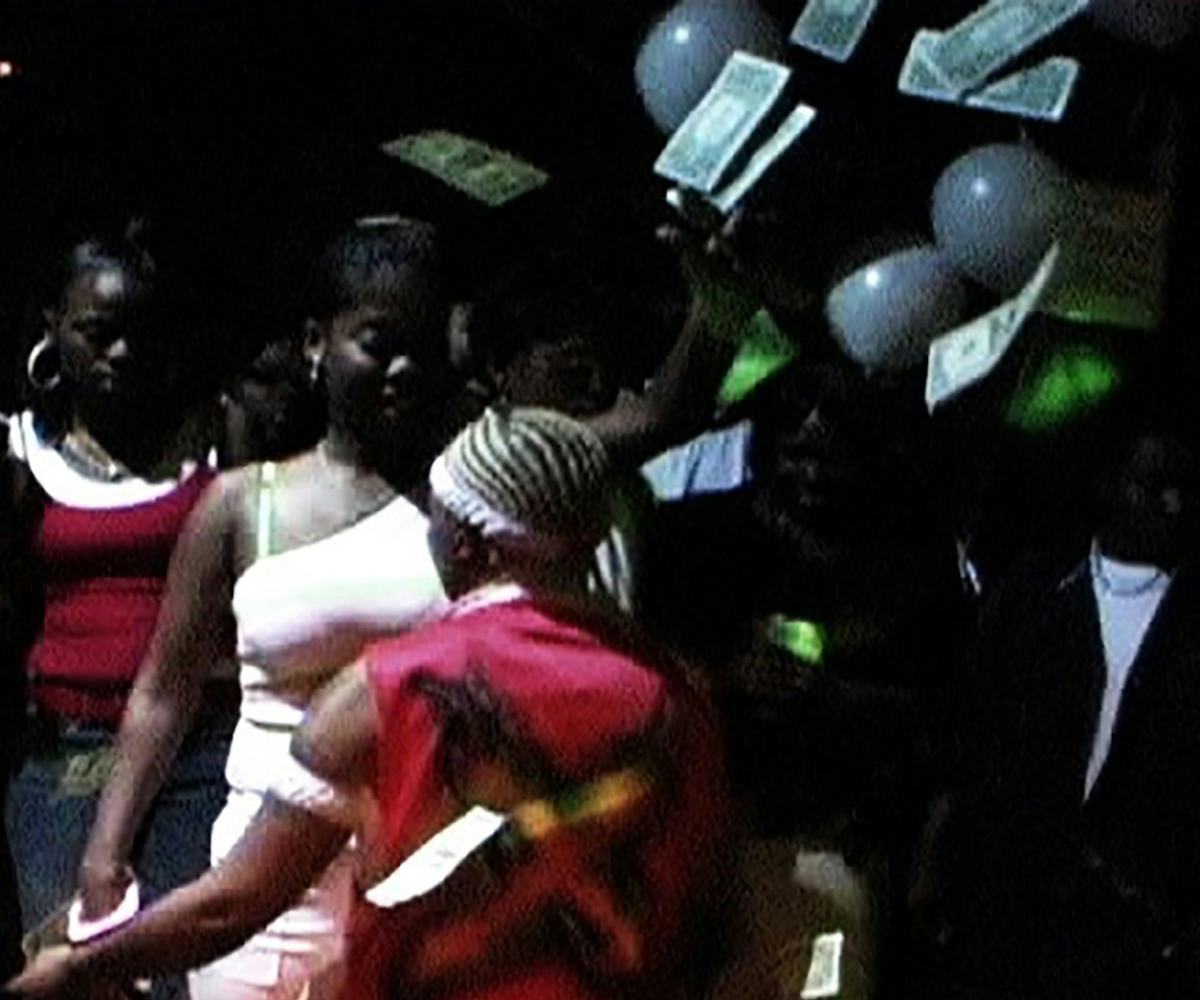 Leilah Weinraub
Pornhub's First Non-Adult Film Is A Documentary About A Black Lesbian Strip Club
No need to clear your browser history for this one
Forget what you think you know about Pornhub, because the website is set to release its first non-adult film, SFW guaranteed, according to a Variety report. Titled Shakedown, the film will be a documentary on the subculture of Black lesbian strip clubs, pieced together from footage collected by director, artist, and filmmaker Leilah Weinraub, and previously screened at the MoMA and NYC's esteemed Whitney Museum. Shakedown will be available to watch on Pornhub for free starting March 4, before moving on to the Criterion Channel — a sentence you probably never thought you'd hear.
Named after the black lesbian strip club of the same name in Los Angeles, Shakedown features footage of the club spanning over a decade from 2002. Weinraub, who worked as the venue's "video lady" in the early aughts, honed in on everyone from the Black female performers — the club's "Angels" — to the owner Ronnie, the DJs and costume makers.
In a 2018 interview with Dazed, Weinraub said of the film, "This whole world of women being gay is actually really undiscovered. My biggest fear with this film was exploitation. I feared that it would become a piece of content where people could watch it and be like, 'Oh yeah, black lesbians, I know about that, thank you.'"
"This film is part of a larger general commitment Pornhub has to supporting the arts. We want to be seen as a platform that artists and creators can use," Pornhub brand director Alex Klein said of the film to Variety.
This is just one of the company's recent efforts to expand the website's scope and identity. Just last month, Pornhub's most famous streaming stars walked New York Fashion Week for the first time. Watch the trailer for Shakedown below.