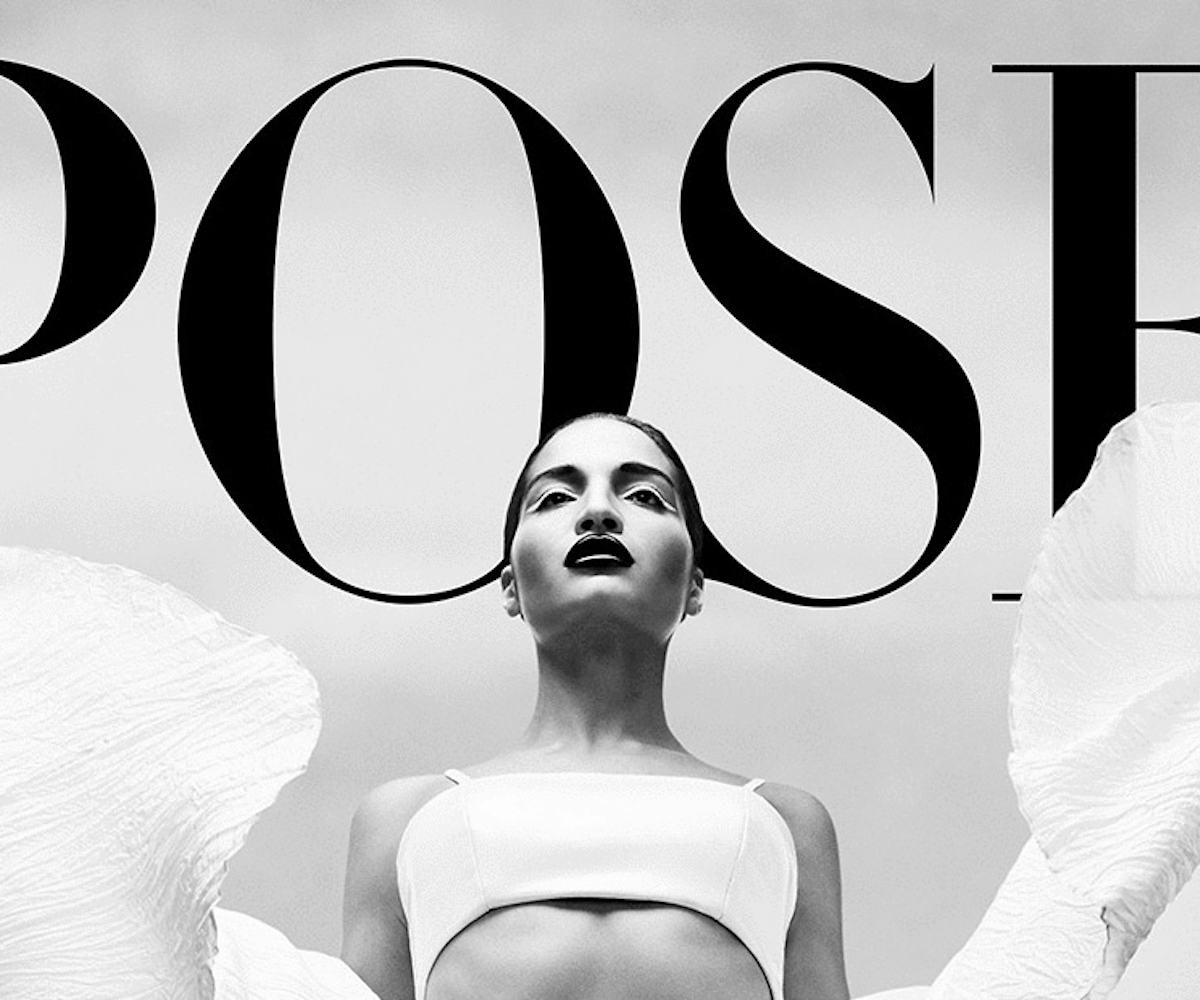 Photo courtesy of FX
The Cast Of 'Pose' Put Themselves On Magazine Covers—Where They Belong
These look like 'Vogue' editorial shoots
The key art for the forthcoming second season of Posewas released today, and the photos look like legit editorial covers.
The art features the four main characters of the series, Blanca Rodriguez (Mj Rodriguez), Angel (Indya Moore), Elektra (Dominique Jackson), and Pray Tell (Billy Porter), with one person in each photo. The word "Pose" is scrawled behind them, much like the title of a print magazine would be. The font of the series title looks very similar to that of Vogue, and the photos themselves are so rich that I would honestly mistake them for being from an actual Vogue photoshoot.
The nod to the iconic magazine was likely intentional, and ties in well with the whole plot of the show, which centers around ballroom culture. The second season, which premieres June 11, jumps in time from the 1980s, which is when the first season took place, to the 1990s. The ballroom scene had become much more visible by the '90s (what with Madonna's "Vogue"), but nowhere near the level necessary for a magazine cover.
I'm living for the cast inserting themselves and their characters into a space that they have been continually excluded from. If these don't become covers of actual magazines soon, I'll be angry (Porter, thankfully, got his due recently with a stunning shoot with New York Magazine, which you can check out here).
See the art, below.