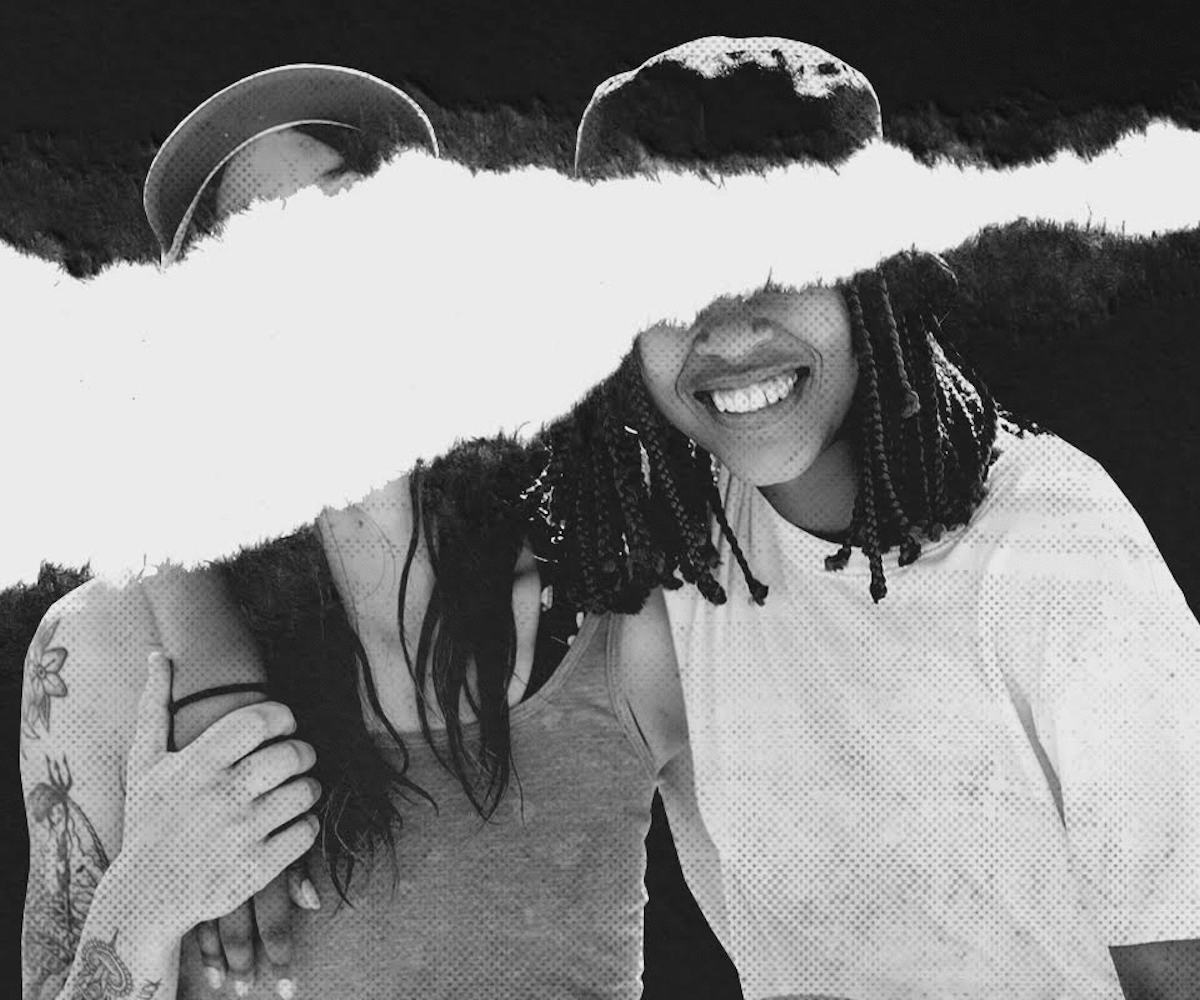 Lindsay Hattrick/Photos: Getty Images
Post-Breakup Tattoos Are the New Post-Breakup Haircuts
Here's what you need to know before getting one
The concept of a post-breakup haircut isn't new: How many times have you had friends and loved ones go through a dramatic split, only to emerge with blonde streaks or a bob a few weeks later? We totally get the appeal — aside from boosting self-confidence, changing your hair can signify that you're a different person from the one you were when you dated your ex, and can help you come into your own after spending a significant amount of time with another person. But sometimes, changing your hair just isn't enough. That's where tattoos come in.
Ariana Grande covered up her Pete Davidson tattoo with a little black heart after her engagement ended. Miley Cyrus debuted a tattoo on her bicep — lyrics from the Pixies song "The Thing" — when she performed her single "Slide Away" at the 2019 VMAs following her divorce from Liam Hemsworth. Most recently, Vanessa Hudgens debuted a sunflower tattoo after the end of her nine-year relationship with Austin Butler. And according to LA-based tattoo artist Ruby Quilter, celebs aren't the only ones doing it.
"I've definitely tattooed a few people who are in that evolutionary post-breakup phase," explains Quilter. "They might have gone through a change, and they feel like representing that in something visual and very personal. While I haven't gotten a tattoo to directly document a breakup I've been through, I've definitely acted on a newfound feeling of liberation after exiting a relationship, and been tattooed to connect to my creative self."
So, why tattoos? According to NYC-based psychotherapist Matt Lundquist, tattoos can be extremely personal, obviously. Even if you realize you have similar ink to someone else, chances are, it will look completely different or take on a unique meaning depending on the backstory, the artist you went to, and even the location of the tattoo on your body. "Tattoos exist as a permanent reminder to both us and others in a way that's important," he explains. "No haircut or new hair color or even piercing can really make the same important declaration a tattoo can, and that's why they're so much more mainstream these days, too: You truly can find a sense of self-realization through a tattoo that you know you won't be able to simply erase once your hair grows out."
Another aspect of a breakup tattoo has to do with the nature of dealing with a breakup in society, elaborates Lundquist. "In our culture, we see that our friends and family are really supportive about a breakup right when it happens, but after some time, they get bored of it and kind of expect us to move on a lot quicker than we actually have," he says. "But breakups involve several bouts of ongoing grief, and it isn't like you wake up one day and you're fine — in some ways, we can even grieve for years. So getting that tattoo gives validity to those feelings in a society where you may not be encouraged to talk about them all that much." And of course, they can hurt, which Lundquist refers to as a "physical manifestation of an internal pain".
I can relate to this myself: I got my first (and only) tattoo the month after a pretty brutal breakup, and even though I had been wanting to get one for years, I'd be lying if I said I didn't decide to take the plunge due to the mess of emotions that engulfed me right after the end of that relationship. The tattoo is an hourglass without any sand at the bottom, which symbolizes that I'm not running out of time to find love, which in the traditional Indian family I grew up in, seems to be the underlying message given to me almost every day.
I booked my appointment two weeks after my breakup for a month later, and I nearly talked myself out of it about 50 times. But now that I've had my tattoo for several months, I not only love looking at it, but I relate to the message it gives me whenever I'm freaking out about my love life. I don't even think of my ex when I notice it — to me, it's something so much more than that, and is a true reflection of a life lesson I want to assimilate into my everyday life.
But the truth is, even though I may not regret my tattoo, getting one really soon after a breakup isn't always encouraged: Emotions are raw and can fade, but tattoos, on the other hand, are permanent. So, what advice does Quilter have for people who are considering tattoos right after a breakup?
"I think there's always the concern of acting in a reactionary state, negative or positive, which I think we've all been guilty of at some point," she says. "There are many things to consider beyond the immediate elation or heartbreaking grief you're in right after a breakup, but the most important thing is to treat yourself with the love and kindness you definitely deserve. To me, getting a tattoo is a beautiful thing, but that doesn't mean it's right for everyone. Listen to your heart, choose something that is reflective of your true self, and try to get tattooed by someone whose work you totally love! It will be with you a lot longer than your current feelings, and if you still want to do it, then go for it. Have fun, be happy, be free, and do it only for yourself! You deserve the best."