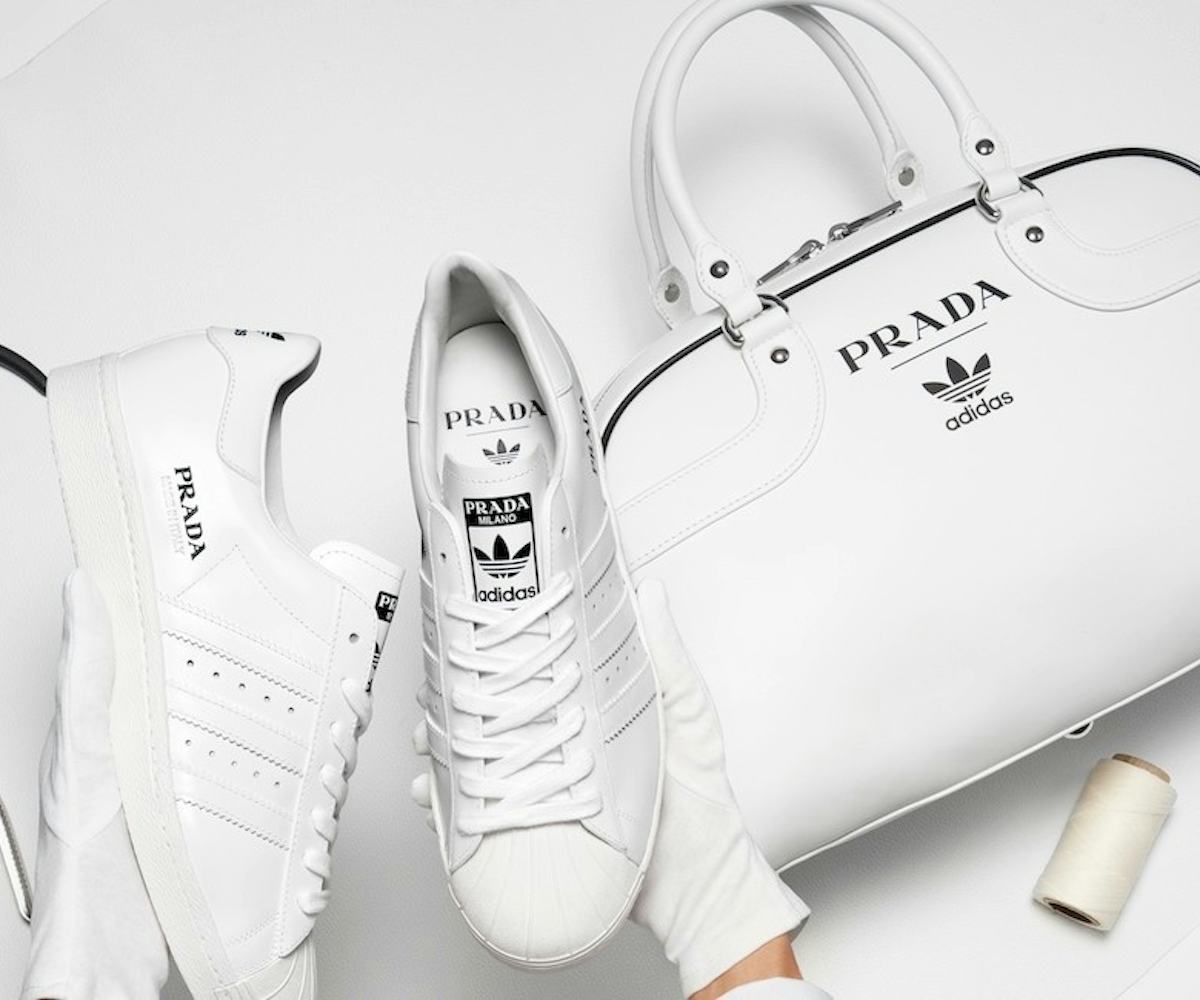 Courtesy of Prada and Adidas
Can Prada Bring Back the Bowling Bag?
Prada and Adidas have revealed the two pieces from their highly-anticipated collaboration
Prada and Adidas have released photos of their long-awaited collaboration on Monday, and the two brands have high hopes on bringing back the bowling bag. The limited-edition collection includes Prada's take on the classic Adidas Superstar sneaker, as well as a bowling bag inspired by the classic Prada silhouette and the Adidas gym bag. The black-and-white bag and sneaker are embossed with both Prada and Adidas logos.
The two pieces hit on a number of trends currently in action, including athleisure, logomania, and early 2000s nostalgia. Back in 2018, Gigi Hadid paired her sweatsuit and hoodie not with a gym bag, but with a black Prada bowling bag.
Hadid was apparently ahead of the trend as Prada recently resurrected the iconic handbag earlier this year. During its Resort 2020 show in May, two new versions of the bag hit the runway in honor of its 20th anniversary. Kaia Gerber and Hadid both walked the runway carrying the rebooted early-aughts accessory.
All Prada x Adidas pieces are made in Italy and will be limited to 700 pieces. Clear your calendar for December 4, when the duo drops at select Prada stores, as well as online on Prada and Adidas websites.