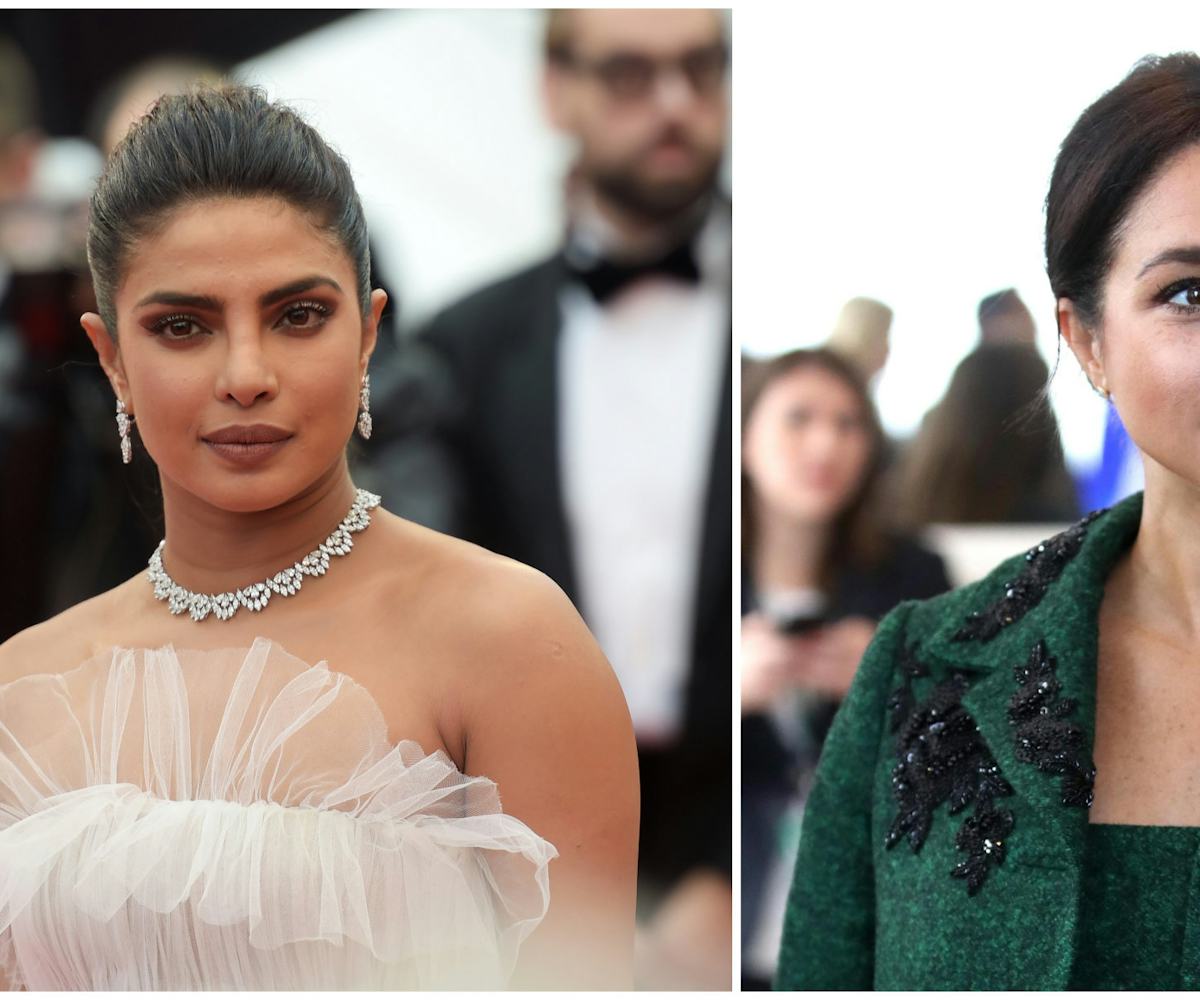 Photos by Antony Jones/Getty Images, Chris Jackson - WPA Pool/Getty Images
Priyanka Chopra Says "Of Course" Criticisms Of Meghan Markle Are Rooted In Racism
Following an abundance of negative headlines about Meghan Markle—focusing on her alleged feuds with her friends and the RoyalFamily and her "difficult" behavior—actress Priyanka Chopra stuck up for her friend and said that she thinks the negativity is rooted in racism.
In an interview withThe Sunday Times, Chopra addressed the critiques of the Duchess of Sussex, saying that the media coverage is "unfortunate" but that, "if there's anyone who can handle it, it's her." When asked if she thinks that these negative reports stem from an inability to accept a biracial woman at the heart of the monarchy, she responded, "For sure, 100 percent." She continued, "Of course it has to do with racism, it's an obvious reason."
Chopra went on to extoll her friend's strengths and resilience, telling the Sunday Times that "the beauty of Meg is that she's been herself through all of this." She also notes that Markle has not been changed by royalty. "A lot of people got to know her after everything, but I knew her before and she's the same chick," she said.
Chopra previously denied rumors that she and Markle were feuding after a pregnant Markle didn't attend Chopra's wedding to Nick Jonas.