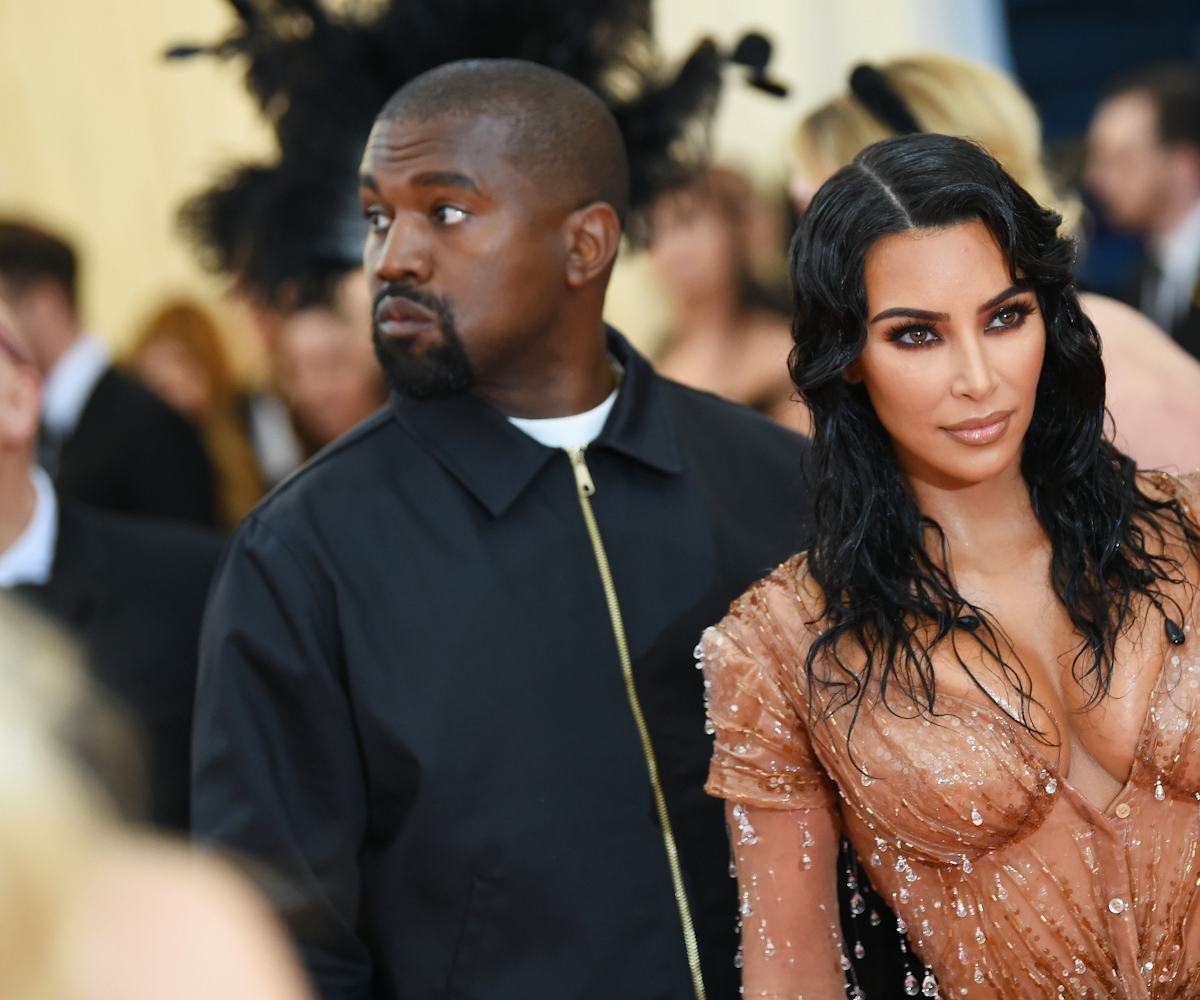 Photo by Dimitrios Kambouris / Getty Images.
Kim Kardashian Shared A Picture Of Psalm West And He Already Looks Rich
I would sleep like this too if I never had to worry about money
Exactly one month after he was born to Kim Kardashian and Kanye West, Psalm West has made his internet debut.
Kim shared the picture of her youngest child—the fourth after North, Saint, and Chicago West—on Twitter. In the photo, Baby Psalm is adorably getting his snooze on in a crisp white onesie. With his arms resting behind his head, he looks relaxed and unbothered, offering a slight smirk. He wears a look of contentment that one could only muster when they never have to worry about money because they already have so much of it. For Baby Psalm, this is true.
It's reported that Kim and Kanye are worth $350 million and $160 million, respectively. That's one hell of a foundation for generational wealth. Plus, last month Kim had already filed for trademark protection on Psalm's name so that no one could take advantage of it while pursuing business endeavors.
His mom is tapped into the potential of her children. At only 5 years old, North has already made her cover shoot debut, so it's not far-fetched to think that Psalm could be making money of his own soon. If I had a fraction of Psalm's financial stability, I'd sleep just like that, too.