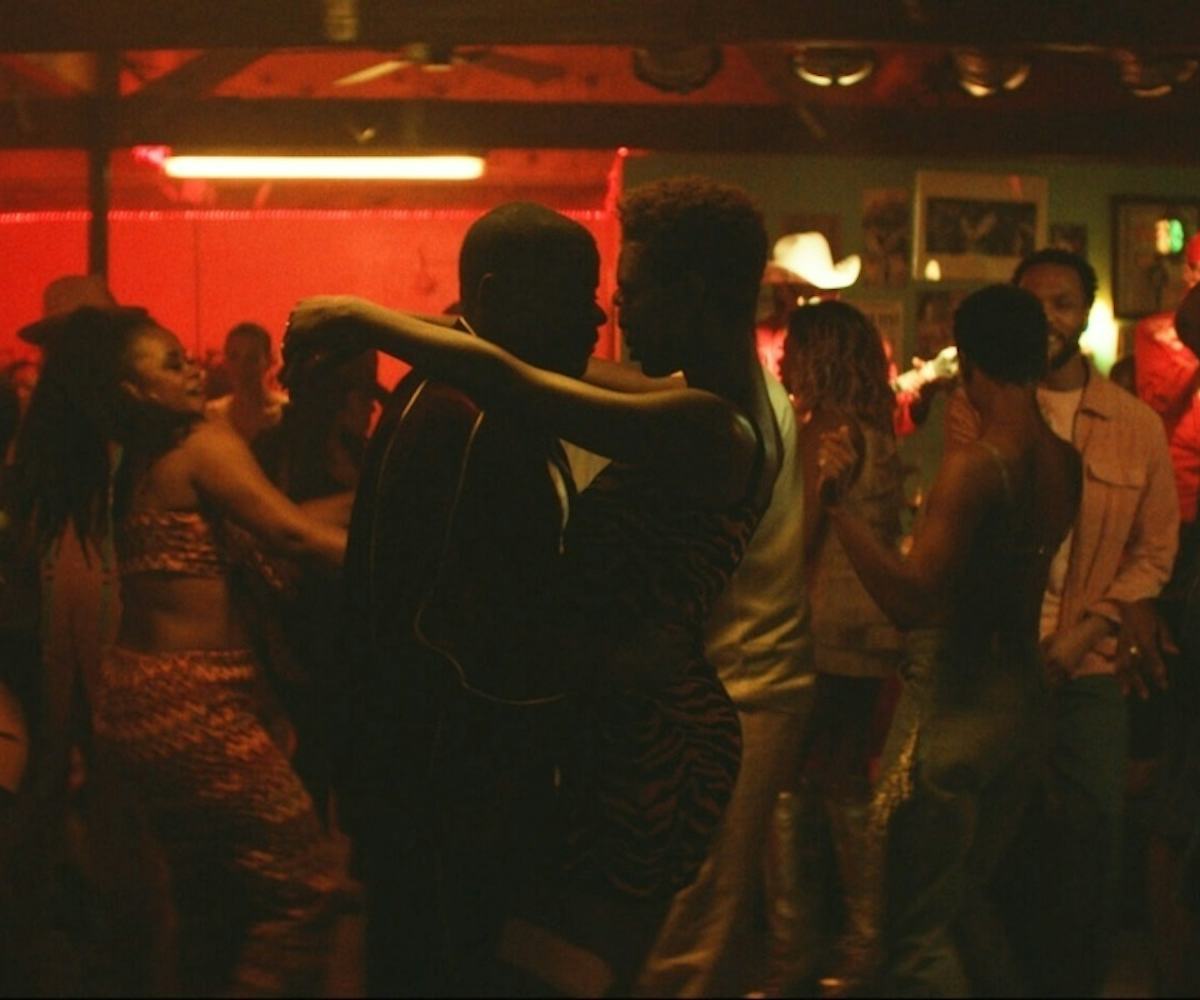 Photo courtesy of Universal Pictures.
Jodie Turner-Smith & Daniel Kaluuya Are Lovers On The Run In New 'Queen & Slim' Trailer
The movie, written by Lena Waithe, comes out in November
Lean Waithe and Melina Matsoukas have teamed up to tell us a love story with a very familiar core: two lovers on the run.
The new trailer for Queen & Slim—whose titular characters, who become known as the "Black Bonnie and Clyde" in the film, are played by Jodie Turner-Smith and Daniel Kaluuya, respectively—is surprisingly colorful for a film with such a dark tone. After a first date, the pair is pulled over by a police officer who pulls his gun on Slim. In a turn of events that I don't think I've ever seen on screen, Slim shoots the officer in self-defense. So on the run they go, suddenly deeply connected to each other and protected by Black people across the country who see them as heroes. Through it all, their skin glistens with golden highlights, they ride around in a pastel green car, and they seek asylum in blue-walled homes. It's stunning visually, despite the very serious subject matter.
Queen & Slim hits theaters in November. You can check out the trailer, below.