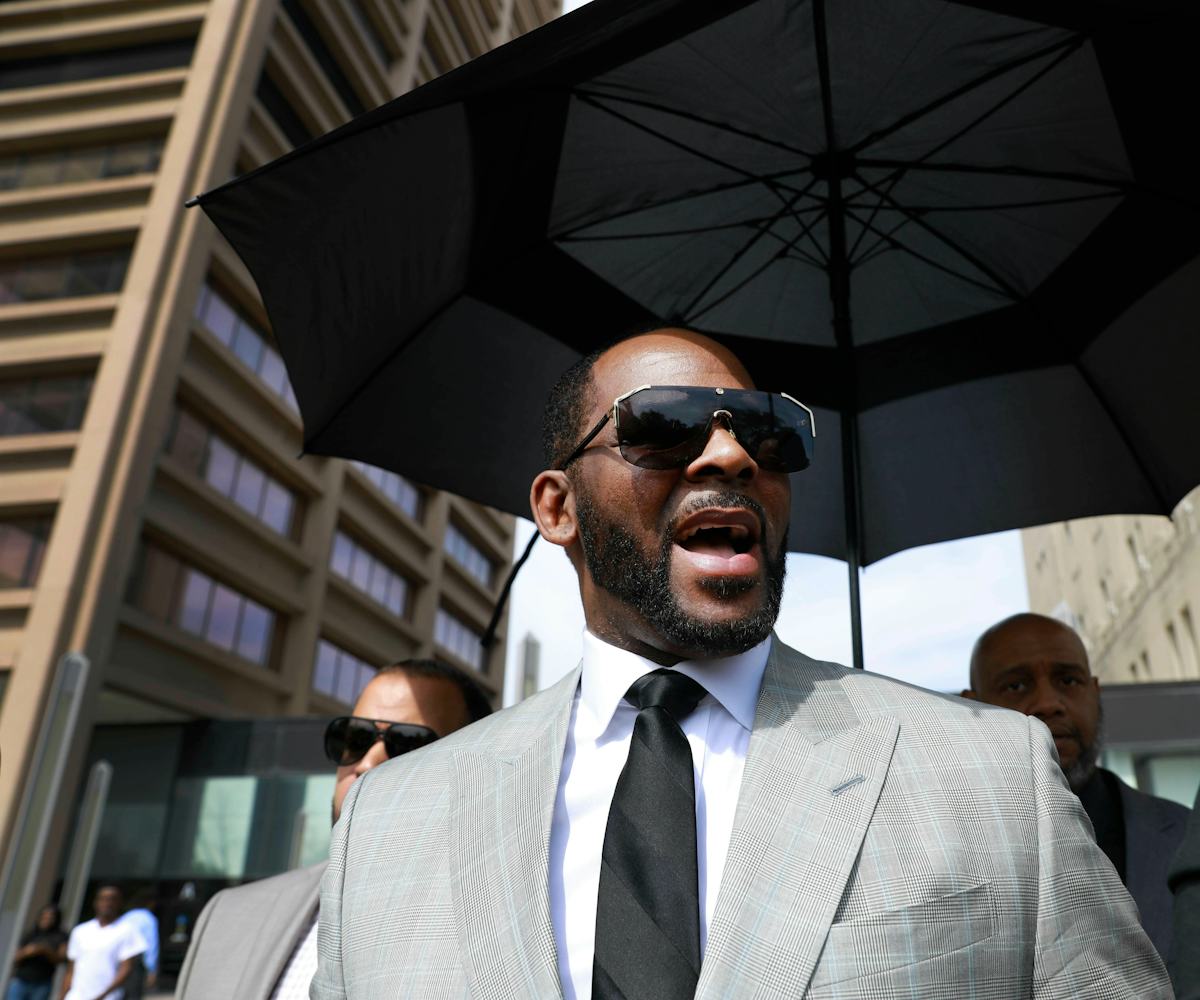 Photo by Amr Alfiky/AP/Shutterstock.
R. Kelly Has Been Arrested, Again
On new child porn charges
Last night, R. Kelly was arrested. This is the third time that the singer-songwriter has been placed in police custody this year.
According to NBC New York, he was taken in by Homeland Security and the NYPD Public Safety Taskforce in Chicago on 13 federal charges that include child pornography, enticement of a minor, and obstruction of justice. The report says that while Kelly is currently being held at a federal facility in Chicago, it's likely that he'll be brought to New York to face "additional charges of racketeering and Mann Act violations, meaning transporting someone with intent to engage in illegal sexual activity, including minors."
These charges are separate from those sexual abuse charges filed against him in Illinois just this past February when he was first arrested this year. His lawyer maintains that the charges are related to alleged conduct that is "decades old." Be that as it may, it appears that law enforcement officials are trying to leave no stone unturned in making him pay for his alleged crimes, many of which have been brought up in Lifetime's Surviving R. Kellydocuseries.