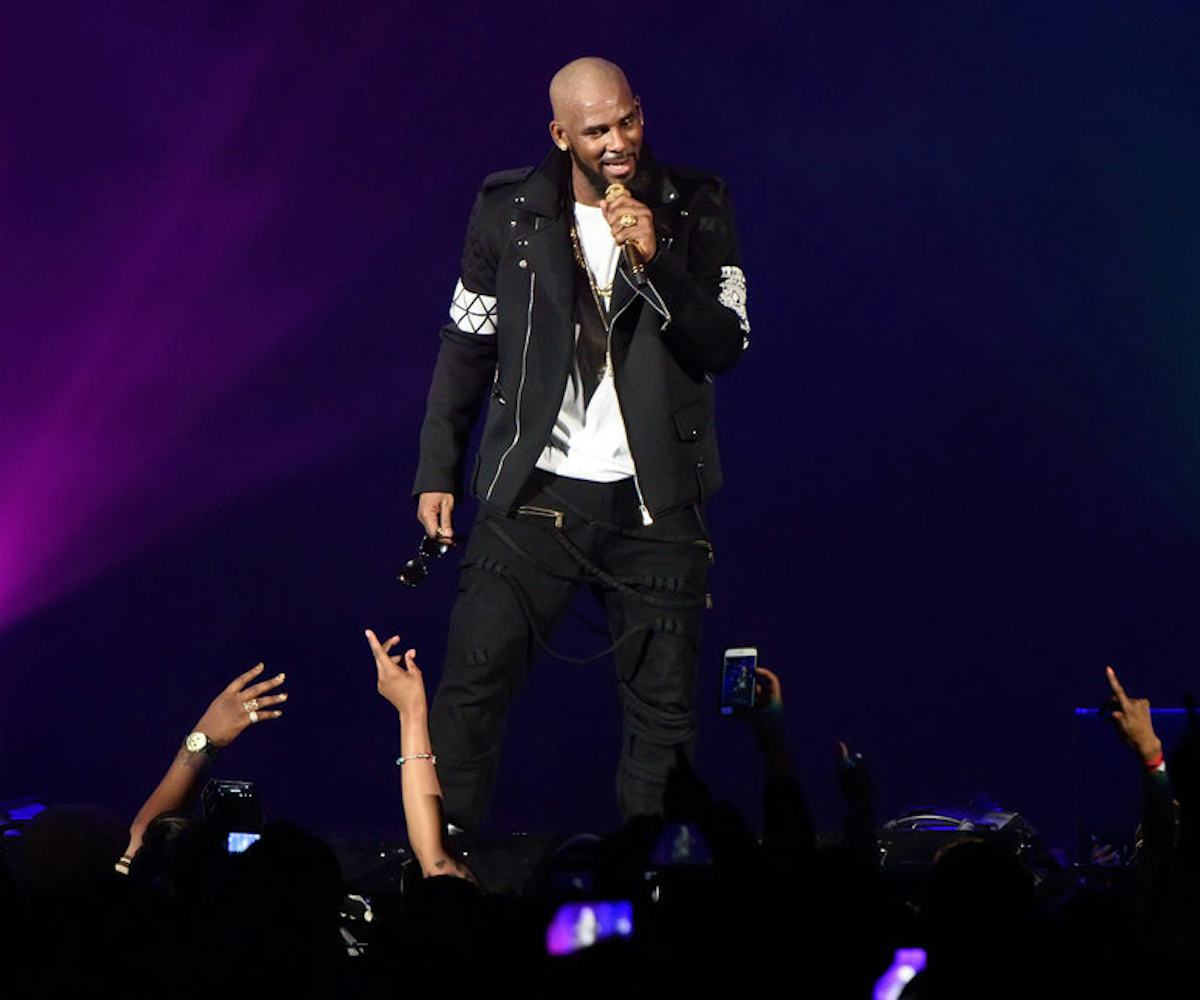 Photo by Daniel Boczarski / Stringer / Getty Images.
R. Kelly Has Been Charged With 10 Counts Of Sexual Abuse
This morning, prosecutors in Cook County, Illinois, have charged R. Kelly with 10 counts of aggravated criminal sexual abuse, according to TMZ. Now the Chicago Sun-Times has revealed that a judge has approved a no-bail arrest warrant. This news comes a week after a grand jury convened to investigate VHS tape that allegedly shows Kelly having sex with an underage girl. TMZ is reporting that the charges stem from the alleged abuse of four victims, ranging in age from 13 to 16 at the time of their respective incidents. Each charge carries a maximum of three to seven years in prison under Illinois law.
Kelly's history of predatory behavior against young women and girls—which stretches back over multiple decades—has been well-documented. He married singer Aaliyah when she was 15-years-old. In 1997, he has settled at least one lawsuit that claimed he had sexual relations with an underage girl out in court. In 2002, a video surfaced that allegedly showed Kelly engaging in sexual activity and urinating on an underage girl. He was found not guilty of 14 counts of child pornography in 2008.
In 2017, the parents of several women have come forward with accusations that Kelly was holding their daughters against their will, also highlighting how Kelly relies on a network of friends, colleagues, and associates to keep women under his control. This pattern of abuse was documented in the recent Lifetime docuseries, Surviving R. Kelly, which reignited interest in holding R. Kelly accountable for his despicable actions.