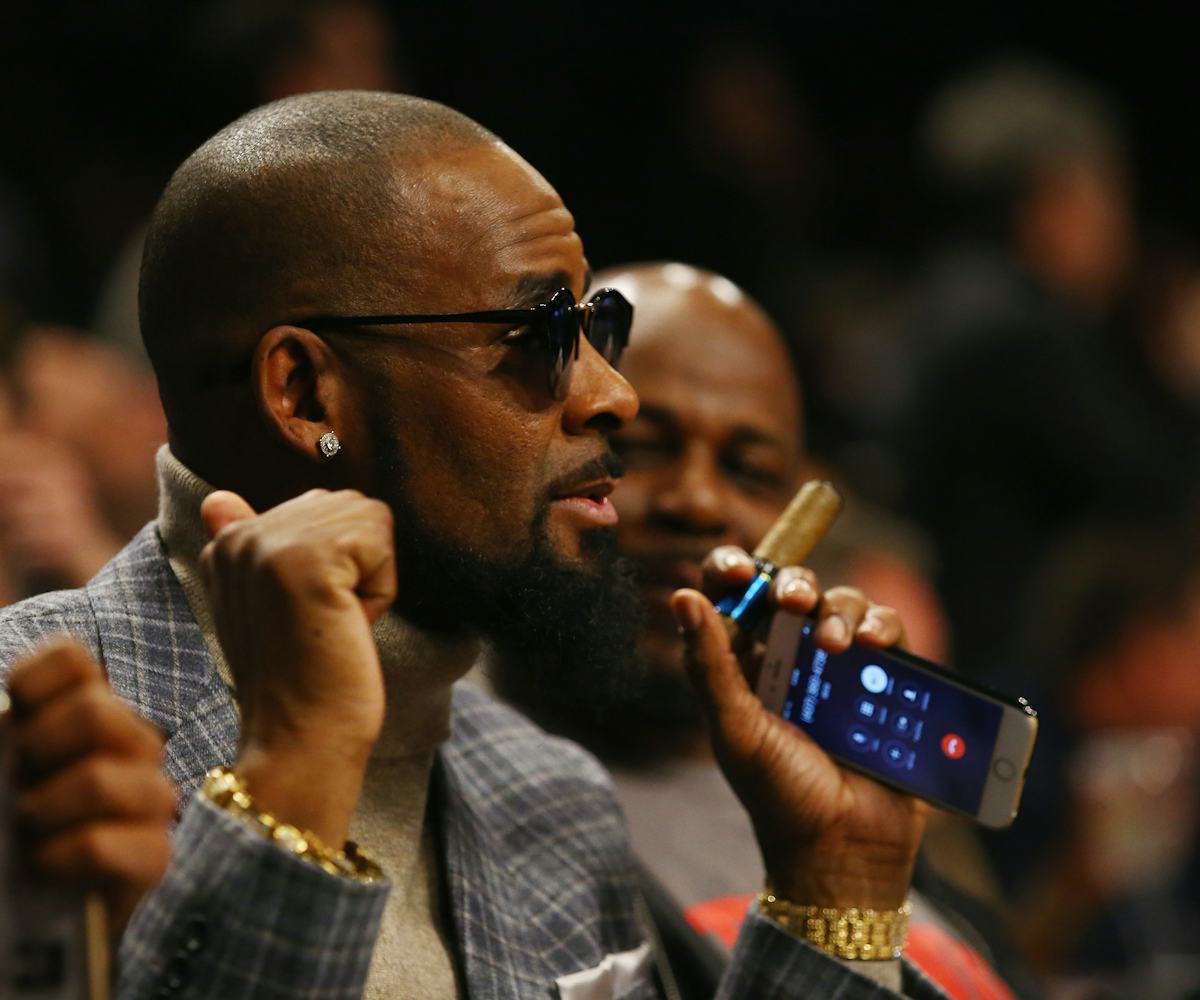 Photo by Al Bello/Getty Images.
R. Kelly's Daughter Speaks Out Against Him On Instagram
R. Kelly's daughter Joann Kelly, also known by her stage name Buku, is speaking out against him and defending her silence in a series of Instagram stories. Joanna says that "devastated is an understatement" for her current feelings. She added that she apologizes if her silence "comes off as careless."
In the wake of Surviving R. Kelly, the six-part Lifetime docuseries that includes interviews with multiple survivors of the singer's alleged abuse, a fresh wave of controversy has shrouded the singer. One of the interview subjects was Andrea Lee, R. Kelly's ex-wife and Joann's mother, who spoke about the physical and emotional abuse she suffered at the hands of her then husband. Now, her daughter is adding her voice to the mix.
"I pray for all the families & women who have been affected by my father's actions," Joann wrote. She made it clear that she does not have a relationship with her father, stating that neither she, her siblings, nor Lee has seen or spoken him in years. "My mother, siblings, and I would never condone, support, or be a part of ANYTHING negative he has done or continues to do in his life," she said.
Joann referred to her father as "terrible" and a "monster" in the posts and maintains that she only kept silent for the sake of her own "healing" and emotional well-being. "I have to do and move in a manner that is best for me," she declared before thank her friends and family for all of their support.
R. Kelly has been at the center of rumors and accusations about his predatory behavior toward women and girls for decades. Despite overwhelming evidence, he has been able to maintain his career and record deal. What's more, reports claim that his album sales have spiked since Surviving R. Kelly aired. If his own daughter can see him for what he is, why can't everyone else?