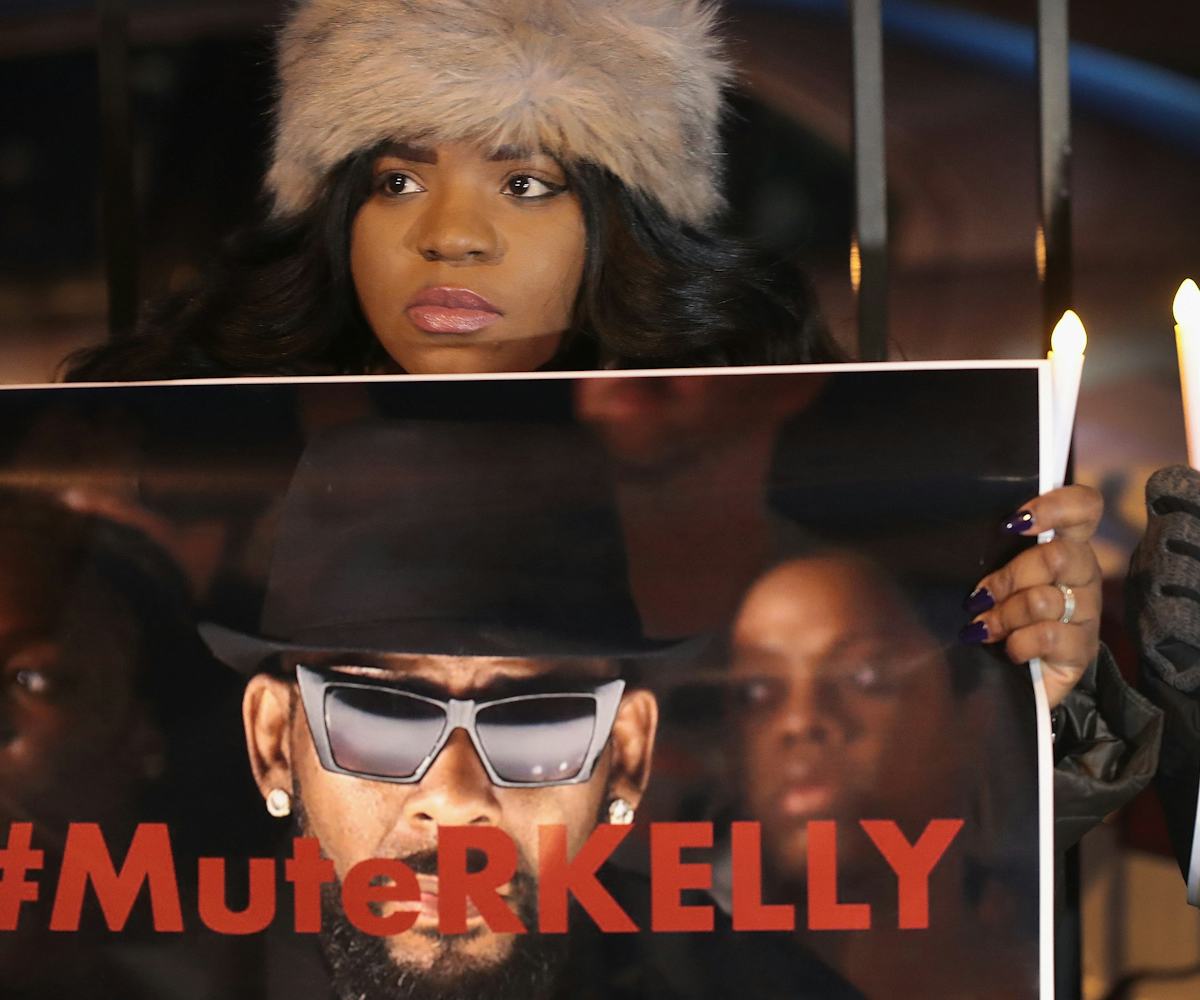 Photo by Scott Olson/Getty Images.
Finally: R. Kelly And Sony Are Reportedly "Parting" Ways
The label has been under pressure since the airing of Surviving R. Kelly
R. Kelly and Sony Music, the label that he has been signed to since the beginning of his career, have agreed to "part ways," according to reports by Billboard. Details of the split are not clear and neither Sony nor Kelly's camp has released an official statement regarding his standing with the label.
Parting ways is an extremely delicate way of describing what I hope was a full condemnation and smackdown of Kelly. He has been accused of rape and other forms of sexual abuse against girls and women throughout the duration of his career. He married singer Aaliyah when she was only 15-years-old and has settled numerous sexual assault cases out of court. The Lifetime docuseries Surviving R. Kelly, which aired earlier this month, brought forth firsthand accounts from women accusing him of abuse and exploitation, including his ex-wife.
Surviving R. Kelly brought forth a fresh wave of outrage against the singer, with former collaborators like Lady Gaga and Celine Dion removing their songs with him from streaming services. Other artists, like Chance the Rapper and John Legend, have also continued to condemn him.
Organizers across the country have executed direct actions targeting Sony Music, with the demand that it drop him from its roster of artists. For Color of Change, these actions were simply a continuation of a campaign they started in 2017 to have R. Kelly dropped from his label. It looks like the label heard them and is finally doing something about it after putting a hold on any new music from the artist earlier in the week.
Color of Change had this to say about the victory: "This is a huge victory for the survivors who came forward, both in Surviving R. Kelly and before, and all young Black women, who are systematically undervalued in our society. This victory belongs to the survivors of his abuse—their brave testimonies played a critical role in pushing RCA to drop R. Kelly."
We have reached out to RCA, the Sony imprint where Kelly was under contract, for comment. At the time of publication, it has yet to respond.