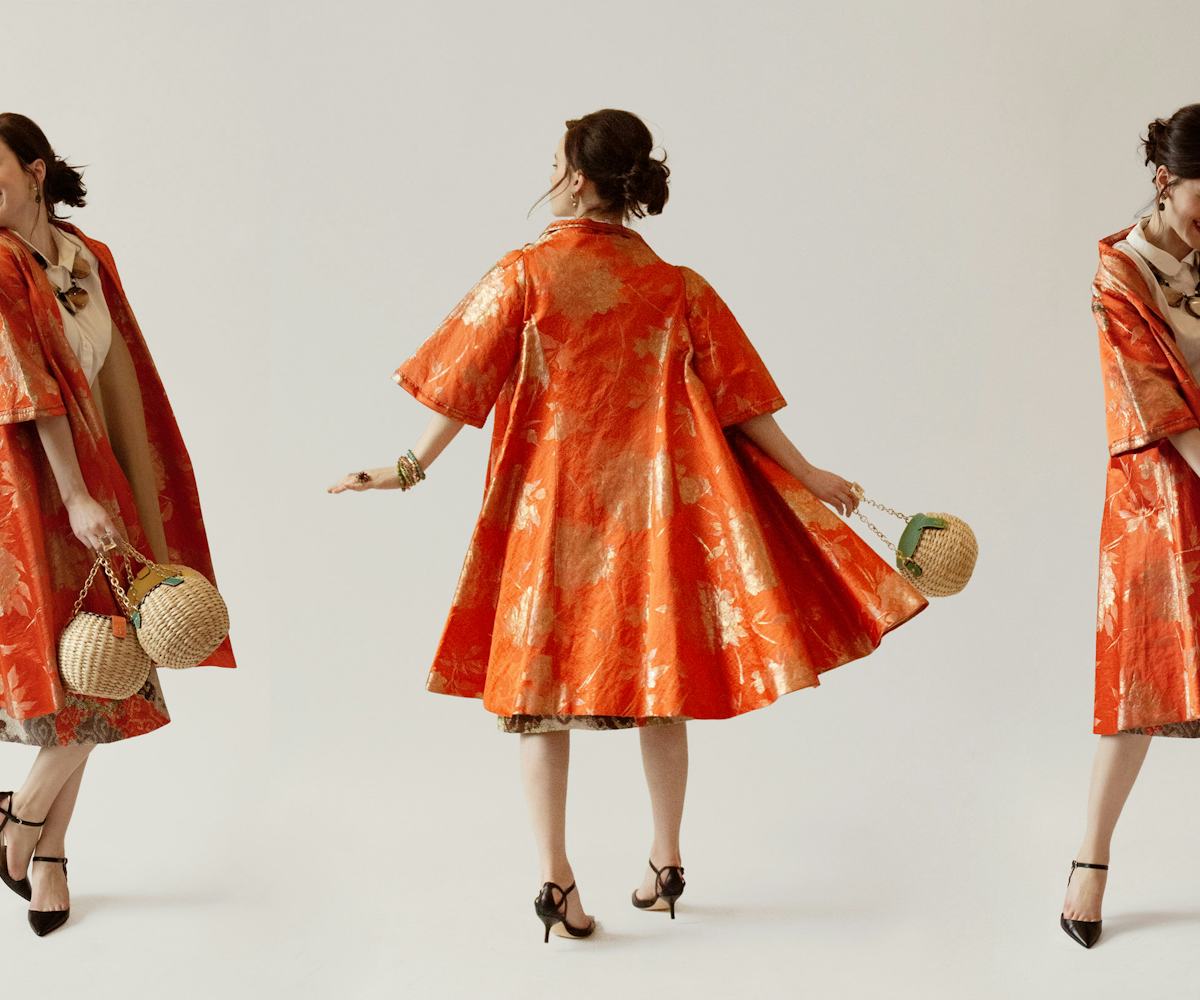 Photo courtesy of Frances Valentine
Rachel Brosnahan Honors Late Aunt Kate Spade As Face Of Frances Valentine
The collection would be right up Mrs. Maisel's alley
Actress Rachel Brosnahan is honoring her late aunt Kate Spade by aligning herself with Spade's label Frances Valentine. Today, she was announced as the face of the brand's Spring 2019 campaign.
Brosnahan wears jewelry, bags, and shoes from the line in the new campaign, which was shot by photographer Maggie Cepis. The new collection is very much still infused with Spade's creative vision—the same bright, fun colors which permeated both her eponymous brand and Frances Valentine, which was named after her daughter, are seen in the new offering.
In an interview with Today's Hoda Kotb, Brosnahan explained why it was important for her to be a part of the campaign, which she said felt like "the most natural fit." "I think when you lose someone you love very, very much, you spend a lot of time trying to think about how to keep their spirit alive," she said. "I think in Katy's case, there is so much of her left behind, and this was an opportunity for us to celebrate her life and her legacy."
Spade had named a handbag after Brosnahan's The Marvelous Mrs. Maisel character Midge, which is on full display in the new collection and her campaign imagery. The entire collection looks like it would be right at home in Midge's closet, actually.
The new collection is available at Frances Valentine's website now. See Brosnahan's campaign photos, below.