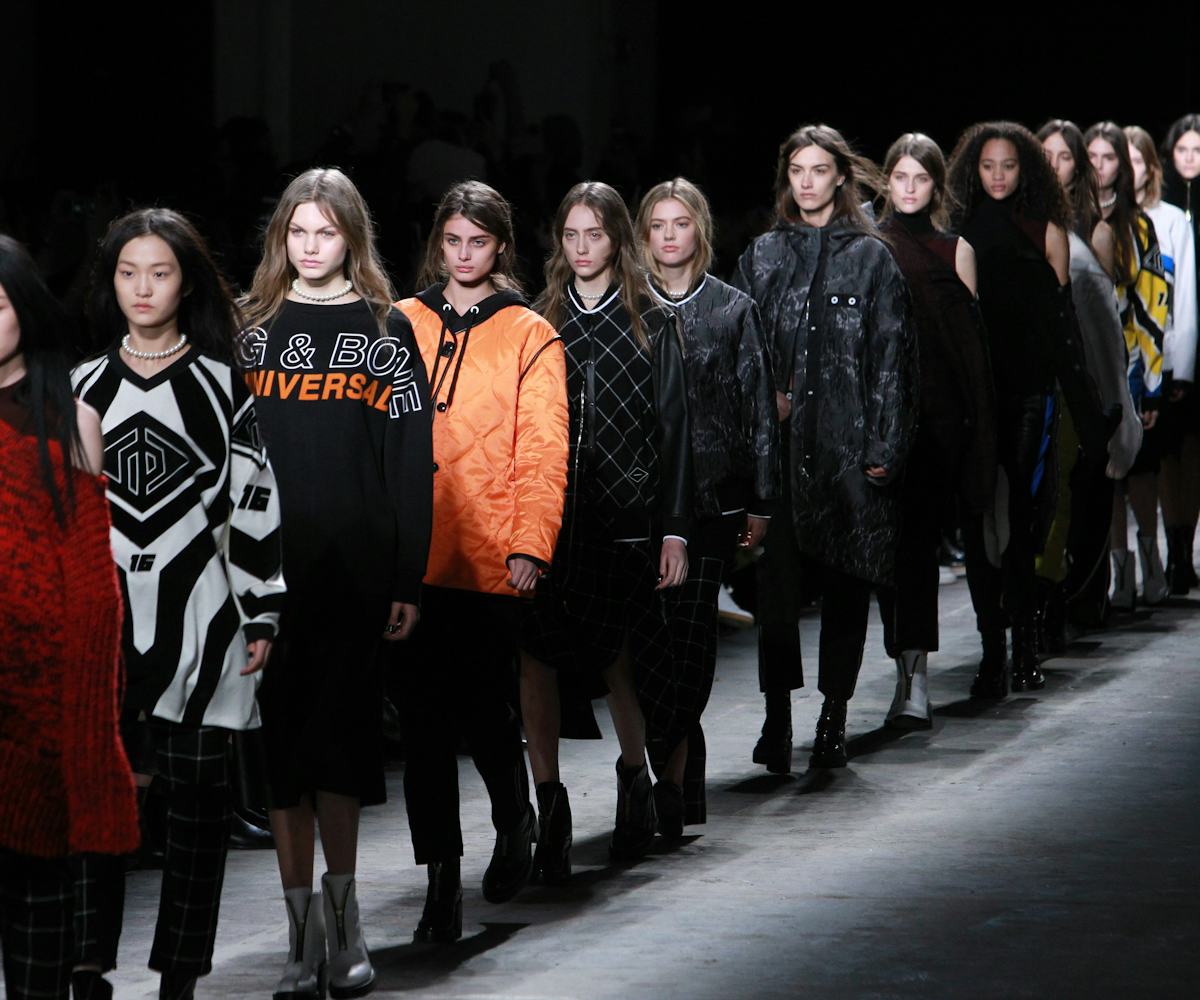 Photo via Mark Von Holden/WWD/Shutterstock
Rag & Bone Pulls Show From Hudson Yards After Developer's Trump Fundraiser
Prabal Gurung also declined to show there
Rag & Bone is the latest fashion brand to pull its fashion show from Hudson Yards after the site's real estate developer Stephen Ross held a fundraiser for Donald Trump.
Rag & Bone's show was scheduled to be held at The Shed at Hudson Yards, which is rumored to be the site of many New York Fashion Week shows. A source told WWD that the brand has pulled its Spring 2020 show from the venue, and that the show doesn't yet have a new home.
Ross' fundraiser was held at his Hamptons home, with tickets to the event costing up to a $250,000 donation per seat. Since the fundraiser's existence was reported on, people have been distancing themselves from other brands that he is behind, most notably SoulCycle and Equinox.
Earlier in the month, Prabal Gurung pulled his brand's show from Hudson yards as well, following talks about hosting it at the site's Vessel.
It's encouraging to see brands using their voice and power in a situation like this. There are tons of places to hold fashion shows in New York City, and, though we're sure it's stressful to have to change a location less than a month before the show, it beats aligning your brand with someone who supports our garbage president.