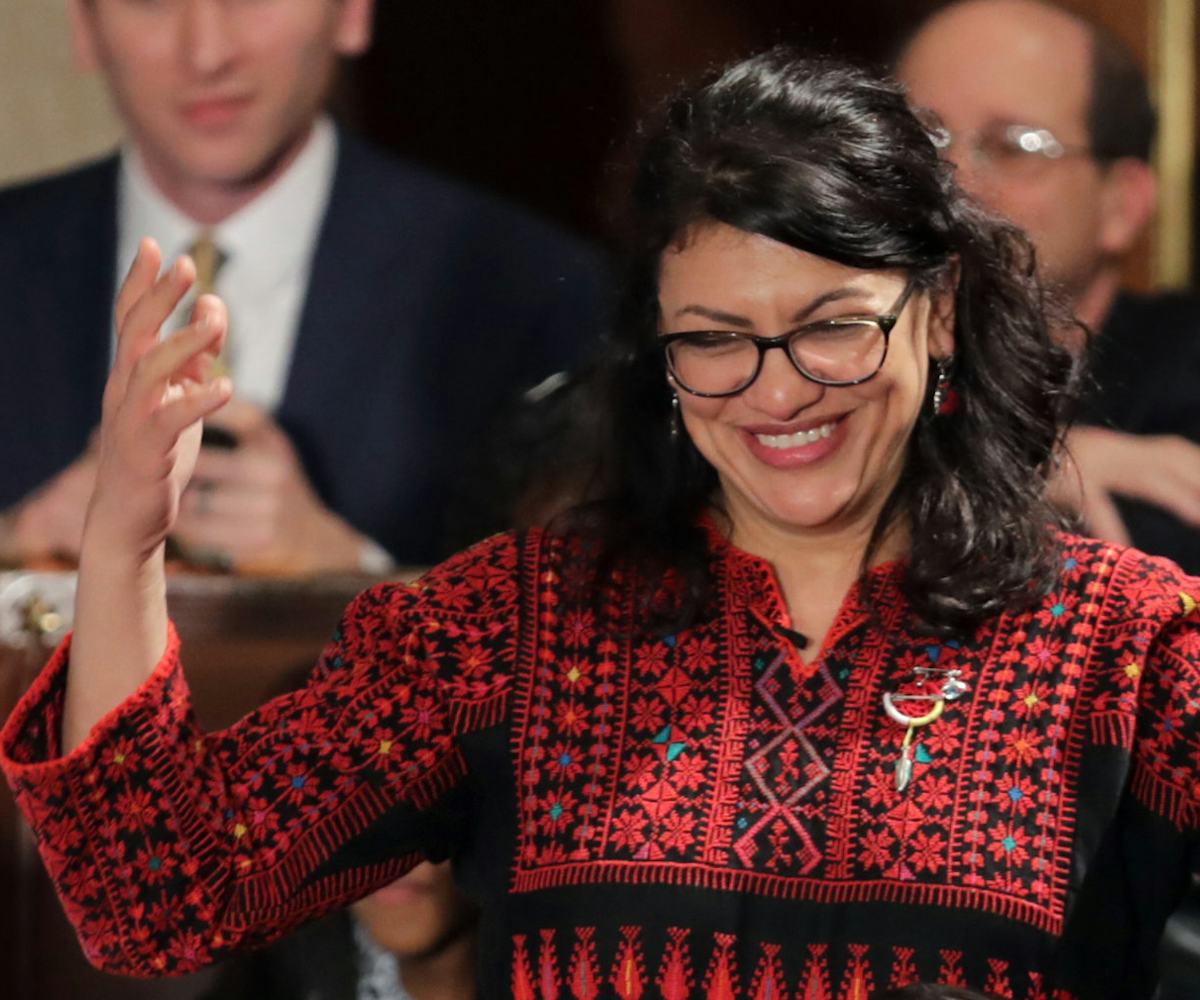 Photo by Chip Somodevilla/Getty Images
​Congresswoman Rashida Tlaib Calls Trump A "Motherfucker" In Speech
Newly elected congresswoman Rashida Tlaib said on Thursday that she is intent on impeaching Donald Trump, who she called a "motherfucker." Where's the lie?
At an event sponsored by progressive organization MoveOn, Tlaib spoke about her win as the first Palestinian-American woman elected to Congress, telling the audience, "Don't you ever, ever let anybody take away your roots, your culture, who you are. Ever." She then recounted the way her son told her that he thought her victory proved that "bullies don't win." Tlaib continued: "And I said, 'Baby, they don't,' because we're gonna go in there and we're gonna impeach the motherfucker." Her comment was followed by an eruption of cheers and applause from the crowd.
Of course, the fact that a Democratic member of Congress swore when referencing the president is now being used by Republicans as "proof" that Democrats shouldn't move forward with impeachment proceedings. Boris Epshteyn, Trump's former special assistant, called Tlaib's comments "disgusting" and "sad," while Press Secretary Sarah Sanders said the quote is proof that Democrats have "no solutions for America."
Trump also responded to the call for impeachment, citing his "popularity" among Republicans.
Tlaib, though, is standing by her statement, posting a response to Twitter. "I will always speak truth to power," she wrote, followed by the hashtag #UnapologeticallyMe. A second tweet made clear that she's focused on impeaching Trump for the sake of the country: "In the face of this constitutional crisis, we must rise."
Nancy Pelosi, the Speaker of the House, is also not ruling out impeachment—although she said so in less explicit terms—so it actually is within the realm of possibility to hold Trump accountable for his multiple alleged crimes.