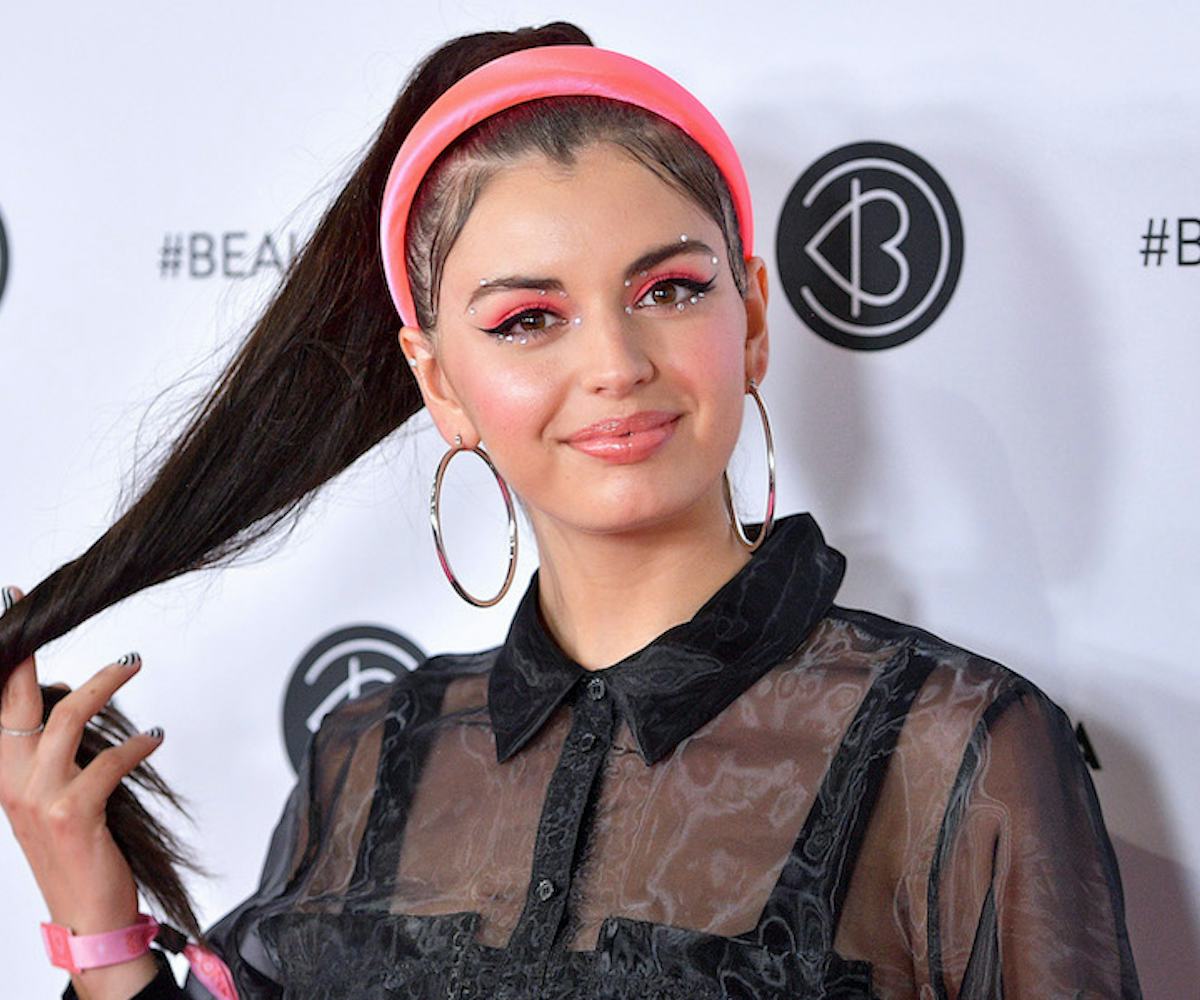 Photo by Matt Winkelmeyer/Getty Images
Rebecca Black Addresses "Friday" Controversy, 9 Years Later
The viral singer recounted the bullying and harassment she endured
"Kickin' in the front seat/Sittin' in the back seat/Gotta make my mind up/Which seat can I take?" So goes one of the more infamous lines from one of the most notorious songs in Internet history: "Friday" by Rebecca Black, shooting the then-13-year-old to an unheard of level of viral fame. The 2011 song and accompanying video, paid for by Black's parents, featured her singing about a typical 7th grade Friday: waking up, eating cereal, and choosing a seat in your friend's carpool (hence the existential seating crisis noted above). Looking back, it all seems very innocent, but when "Friday" became a national pun, Black did, too. Now, the 22-year-old is speaking about the experience, nine years later.
In a heartfelt post shared to Twitter and Instagram, released on February 10, the anniversary of the song's initial drop on YouTube, Black wrote about wanting to protect her younger self from what she was experiencing: "Above all things, I just wish I could go back and talk to my 13-year-old self who was terribly ashamed of herself and afraid of the world." Black shared some of the intense bullying and backlash she received as a result of the song. "To my 15-year-old self who felt like she had nobody to talk to about the depression she faced. To my 17-year-old self who would get to school only to get food thrown at her and her friends. To my 19-year-old self who had almost every producer/songwriter tell me they'd never work with me."
Black went on to share what she would tell her younger self: "You are not defined by any one choice or thing. time heals and nothing is finite. it's a process that's never too late to begin."
Immediately following the virality of "Friday," Black signed to an agency and appeared in Katy Perry's "Last Friday Night (T.G.I.F.)" video, in addition to working in earnest on the music she really wanted to pursue. She released a handful of singles in 2011 and 2012, and the tongue-in-cheek follow up to "Friday," "Saturday," in 2013. She continues to release original songs and covers.
Black has also found success on YouTube, going the path of so many suddenly famous people and strengthening her brand online. While in 2011, few people would have envied Black's sudden rise to ridicule and fame, it's easy to imagine how different her journey would look today. Entire industries are built around parlaying a viral moment, embarrassing or otherwise, into a career. Black may have arrived on the last day of the workweek, but she was years ahead of the game.