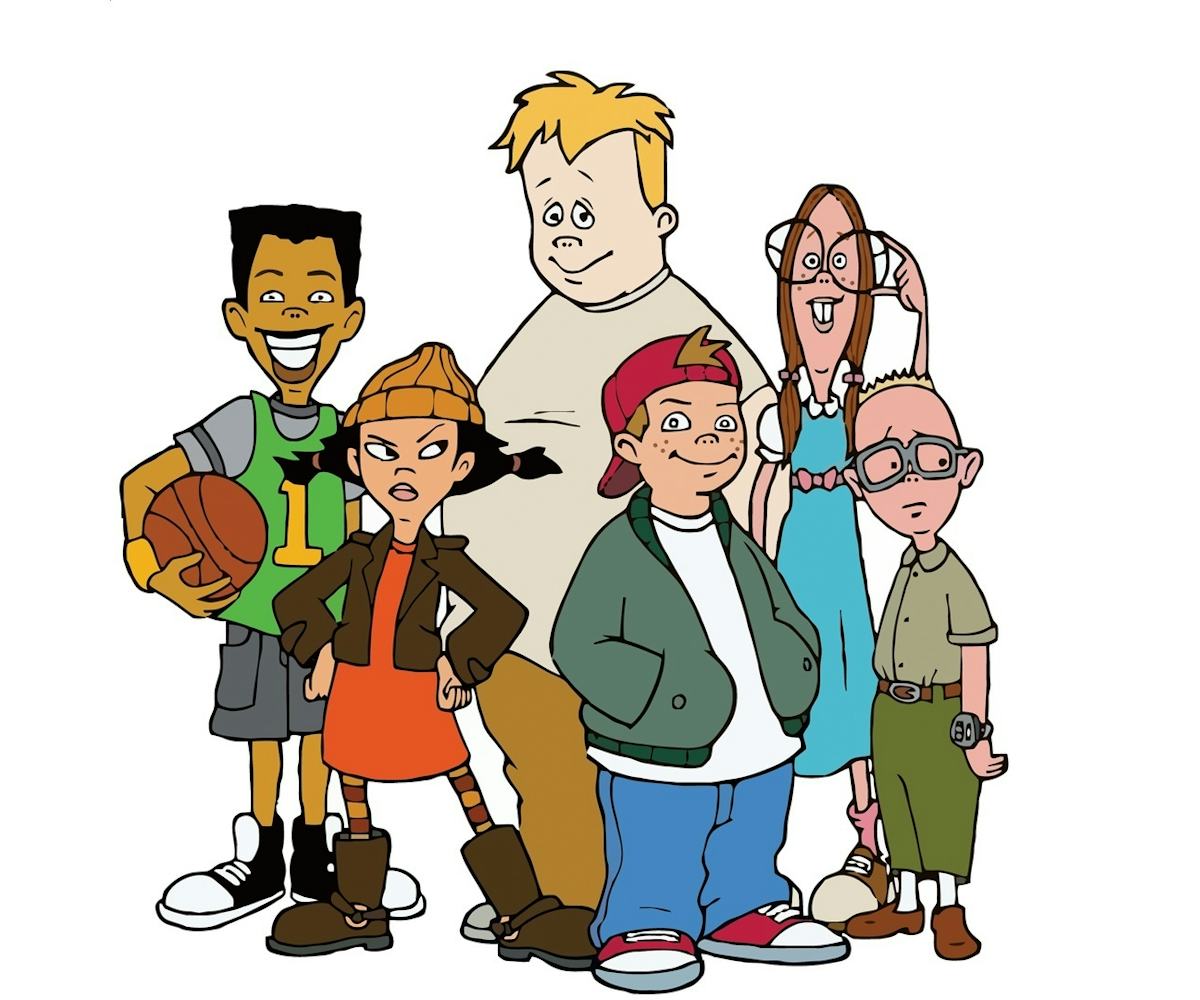 Photo courtesy of Disney
Disney's 'Recess' Is Getting A Live-Action Remake
In which our faves from 3rd Street Elementary School are all grown up
My favorite Disney show to watch in the morning before school, Recess, is getting a live-action remake. What's more, all the coolest kids from 3rd Street Elementary are returning but as teenagers.
This new film will tell a more mature story and take on issues like "love, peer pressure, social media, [and] identity." This updated version is being produced by an independent team in Vancouver and will feature both fresh and familiar faces in the cast. Benjamin Wadsworth, from Deadly Class, will play TJ, and Emilija Baranac, fromTo All the Boys I've Loved Before, is one of The Ashleys (the other two will be played by Sydney Scotia and Kelcey Mawema).
The rest of the crew is played by Sean Depner (Mikey), Louriza Tronco (Spinelli), Lillian Doucet-Roche (Gretchen), Fritzy-Klevans Destine (Vince), and Clive Holloway (Gus). Adam DiMarco rounds out the cast as the buzzkill teacher's pet Randall.
The film is currently in post-production and will be released online sometime this August.