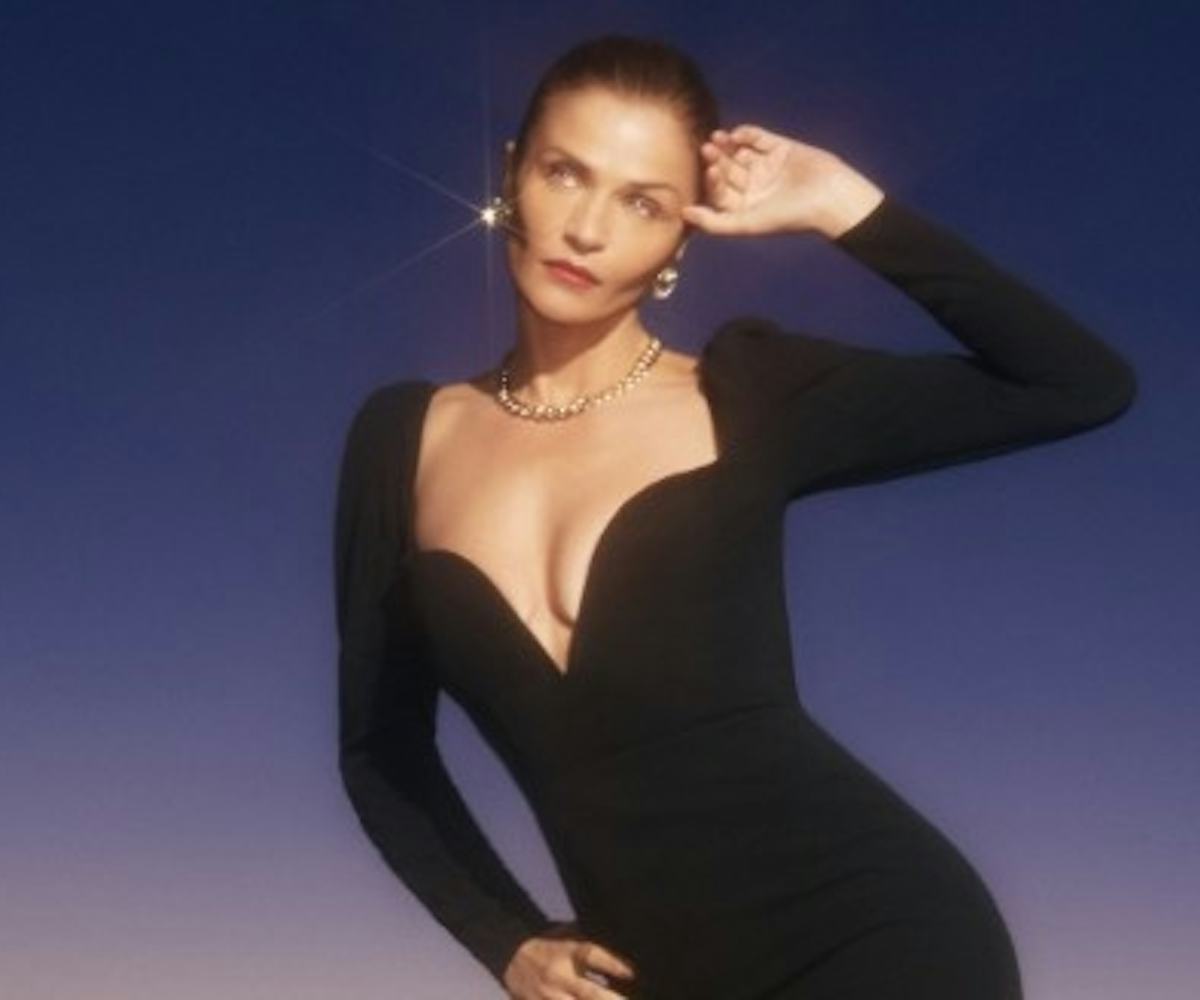 Courtesy of Reformation
OG Supermodel Helena Christensen Is The Face Of Reformation's New Campaign
The '90s supermodel is back
Reformation is bringing back the '90s for its New Year's Eve collection, specifically, supermodel Helena Christensen. The collection is inspired by the decade when Christensen was ruling the runway, full of slip dresses, sleek bodysuits, and statement shoulders. The new styles — a total of six that range in price from $78 to $278 — stay true to the Los Angeles brand's sustainability roots, with pieces made from eco-silk materials, as well as holiday-friendly embellishments, like recycled sparkle knits and deadstock sequins and velvet.
But back to Christensen and this stunning campaign. The supermodel worked it like it was 1993, silencing any critics who have felt the need to comment on her age. Back in April, former British Vogue Editor-in-Chief Alexandra Shulman shamed Christensen for wearing a bustier to Gigi Hadid's 24th birthday party, writing, "when women's bodies no longer serve any child-bearing purpose, we find flaunting them disturbing and slightly tragic."
Christensen didn't let that stop her, though. When she was asked about it a few months later, she put every naysayer in their place.
"I don't want to talk about age in any interview, because that's what always happens to women, and even with the slightest mention of it we put ourselves in a situation where it actually is about that," she said. "So I'd prefer it if we just forgot about that question, because I'm trying to make it [not talking about age] a conscious thing for every interview and every article about any woman, in the same way that nobody gives a shit about a man's [age]. If we talk about it and if you write about it, then we're setting ourselves back."
And that is our vibe going into 2020. Bloop!