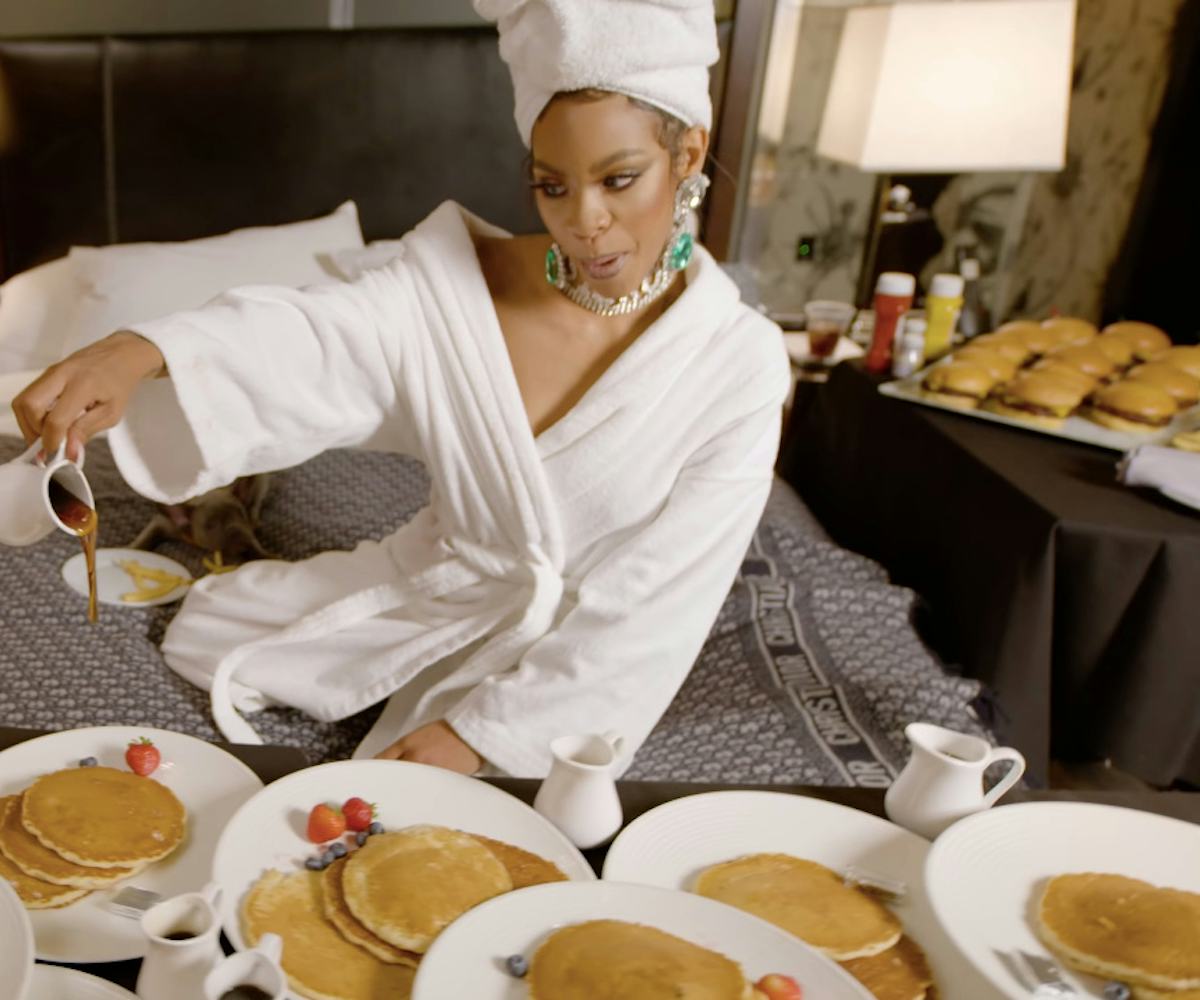 YouTube
Rico Nasty Lives Luxe In New "Hard" Video
She is wealthy in pancakes
I've loved Rico Nasty ever since she released "Smack A Bitch," the anthem that gave people all over the world the confidence to fight when most (me) can't even send a text message. Today, the DMV emo-punk rapper has done it again with the drop of a new song and video, "Hard."
In signature Rico style, the rapper shout-raps through all the reasons why she's the baddest in the game: "Ballin so hard like what's the score/ If she want beef I need a fork." The full-throttle track goes well with the accompanying Reel Goats-directed music video, which finds the Fenty ambassador speeding around in a Lambourghini, and facing a huge spread of pancakes while wearing a robe and expensive looking jewels. Good for her!
The Take A Day Trip-produced track follows a string of singles the rapper released this year, including "Fashion Week" and "Time Flies." Rico Nasty's debut album is slated to come out sometime in 2020, according to a press release, although it's unclear if these singles will be on the project.
Earlier this year she dropped her long-awaited collaboration with friend and producer Kenny Beats, Anger Management. In 2018, she dropped Nasty, her debut mixtape. Watch "Hard" below.