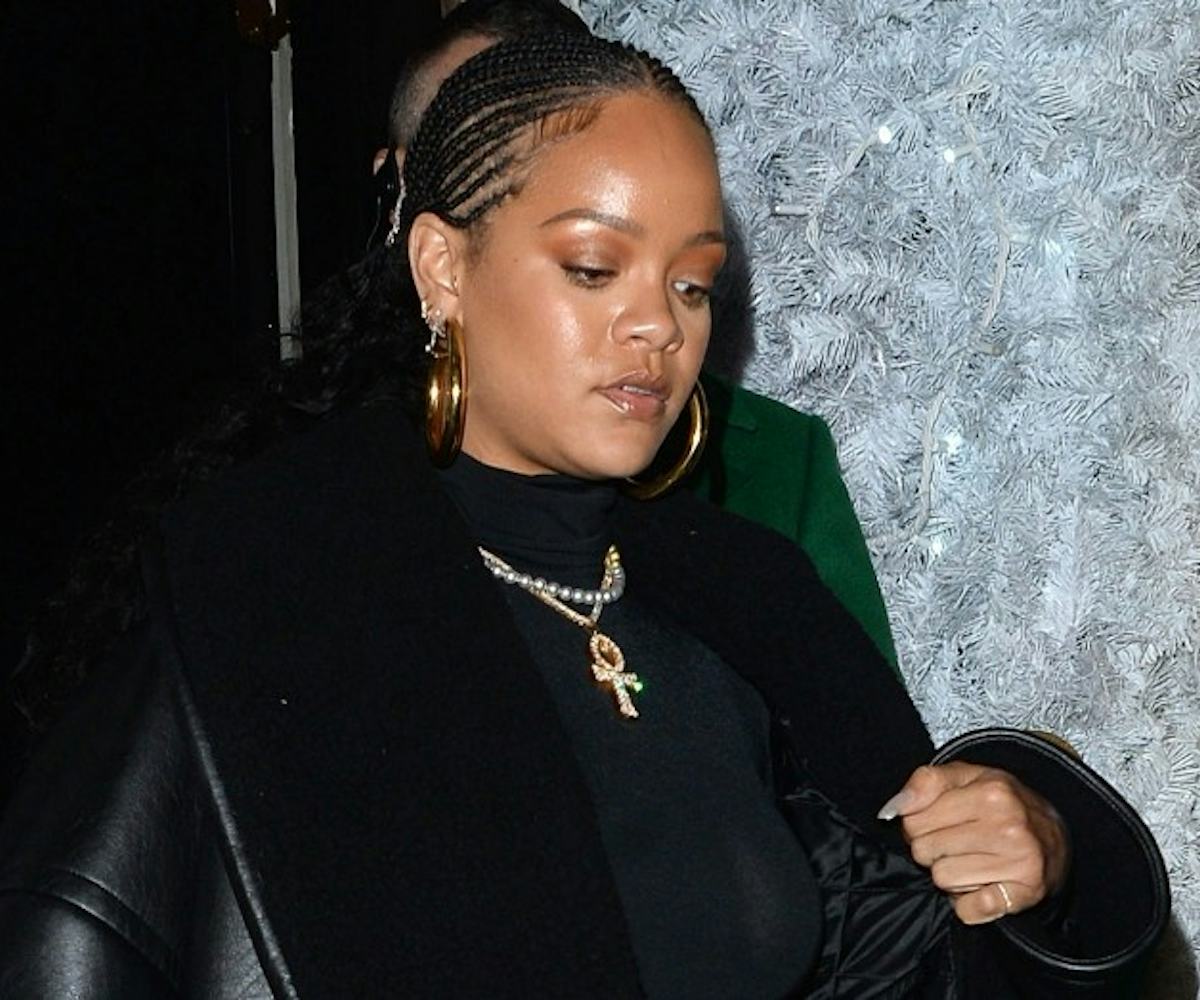 Photo by Ricky Vigil M/GC Images
Rihanna's Album Is Definitely (Maybe) On The Way, Def Jam Teases
The recording label posted a cryptic photo of the popstar to Twitter sparking new speculation
The latest in the Sisyphean act of Waiting For Rihanna's Album: Def Jam Recordings seemingly confirmed the imminent release of the project by cryptically posting a photo of the singer to their Twitter on Thursday. A picture of Rihanna making a diamond symbol with her hands accompanied by a simple diamond emoji caption, the post instantly sparked speculation that R9 arriving in 2019 may still yet be in the cards for us.
At this point, a surprise release from the popstar-cum-mogul, who's been teasing the forthcoming project for over a year, wouldn't be too far-fetched — and it appears that the record may already be finished. In an interview with Vogue for its November issue, Rihanna disclosed that she's already in the "discovery" phase for her tenth album, saying, "We always went into the music this time around saying that we were going to do two different pieces of art...One was gonna be inspired by the music that I grew up listening to. And one was gonna be the evolution of where I'm going next with music."
Rihanna seemed to confirm that R9 was complete again this past Monday by posting the trolling caption on Instagram: "update: me listening to R9 by myself and refusing to release it." So getting this new photo from Def Jam just days after definitely could be a possible sign that maybe Rihanna is potentially thinking of dropping the album soon in the coming days?? Of course it's more likely that the photo means absolutely nothing — but where's the fun in not indulging in the conspiracy theory for just a while longer?