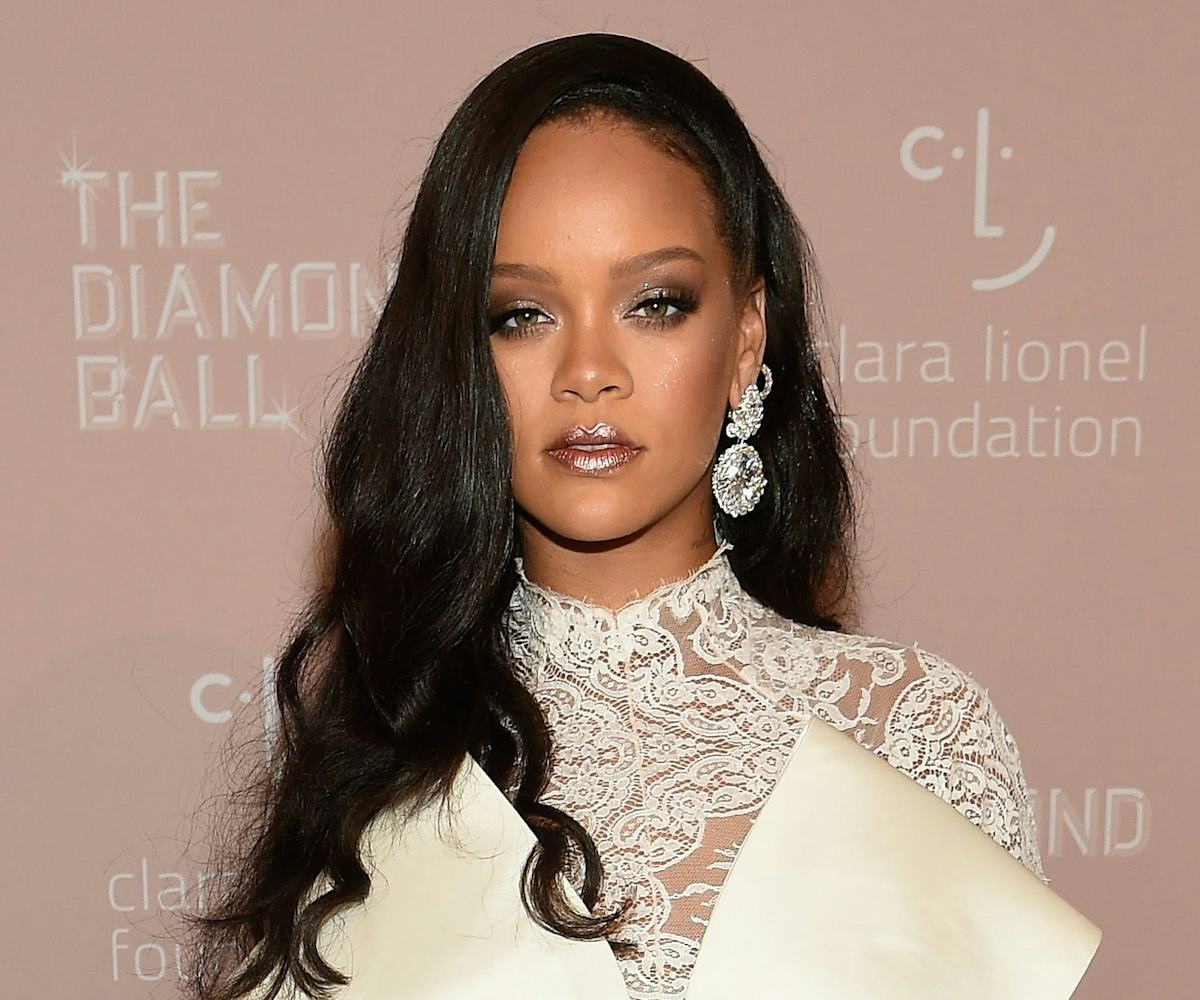 Photo by Dimitrios Kambouris/Getty Images for Diamond Ball
The Rihanna Birthday Challenge Is Sparking Some Very Relatable Results
Her outfits are more reliable than some horoscope readings
Rihanna has inspired my new favorite challenge, the Rihanna Birthday Challenge, simply by dressing for the gods every day of the year. Over the weekend, a post on Twitter asked people to Google Rihanna's name followed by their birthday, and the results have led me to believe that Rih's outfits are more reliable than some horoscope readings.
Twitter user @ChipdNudePolish started the frenzy:
Those who responded seemed to find at least one 'fit in their Google search results that they related with.
Some seem to think that Rihanna's looks are perfectly aligned with the stars.
Even those skeptical of astrology seem to believe in the power of Rihanna's outfits.
As for my birthday, November 14, Rih has alternated over the years between wearing extremely cozy outfits and performing (or poppin' bottles) in all black. Yes, I personally find the lack of color and the dedication to comfort very, very relatable.