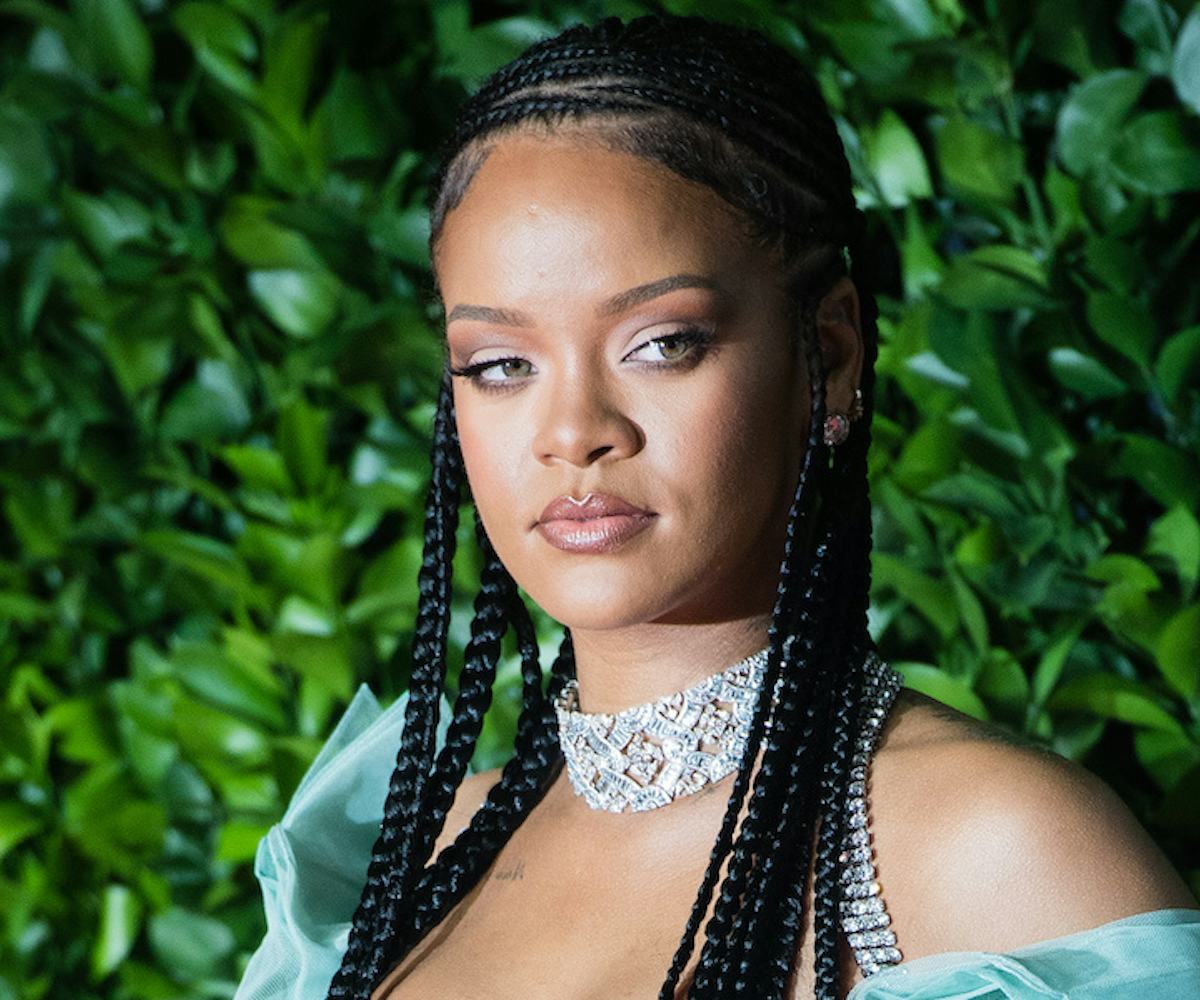 Photo by Samir Hussein/WireImage
Rihanna Reportedly Breaks Up With Billionaire Boyfriend
Mere mortals may still be hung up on old exes and fuckbois, but Rihanna is out here as usual, keeping it moving and forging ahead. The singer has reportedly split from her boyfriend of three years, Saudi billionaire Hassan Jameel. Best known on the internet for starring in paparazzi shots of an argument with Rihanna — photos later turned into memes, naturally — Jameel is a businessman who's mostly kept out of the spotlight that follows Rih wherever she goes.
US Weekly first reported the news, citing an anonymous source but no further details around the split. Rihanna has kept her personal life private, as much as any one global superstar can, rarely speaking on her relationship with Jameel. In a June 2019 Interview magazine Q+A by actress Sarah Paulson, Rih uncharacteristically opened up about the romance, saying that while she was "of course" in love with Jameel, she didn't know if they were on the path to get married: "Only god knows that, girl. We plan and god laughs, right?" She added in the same interview that she wants to be a mother "more than anything in life."
Whatever Rih's heart desires, she deserves to receive. Let's just hope it doesn't rhyme with Blake.