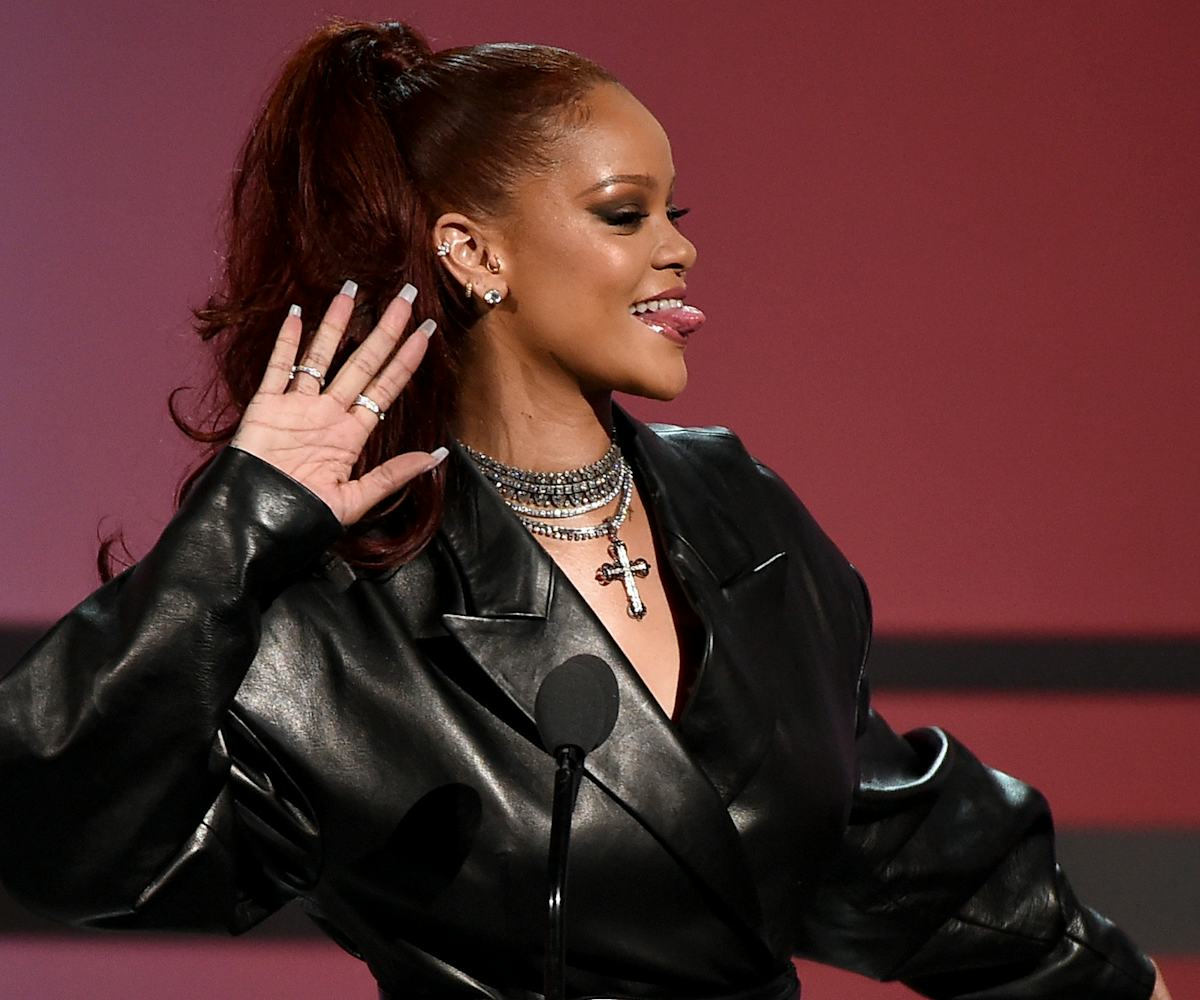 Photo via Frank Micelotta/Picturegroup/Shutterstock
Rihanna Was Shrouded In Pink Feathers At Crop Over This Year
Rihanna, never one to disappoint with her Crop Over festival looks, outdid herself this year with a monochrome pink look. The singer was covered in huge feathers, making it one of the most dramatic looks she's brought to the harvest festival held annually in Barbados.
Rih showed up wearing a hot pink mini dress, with enormous feathers shrouding her entire upper body. She paired the look with pink heels that laced up to her ankles and a green-and-white eye look.
Rihanna typically wears some sort of bedazzled bikini to Crop Over, which she attends pretty much every year. We're glad she decided to switch things up this year. Not that I have any problem seeing my queen in a bikini, but this outfit, with the feathers bouncing with every movement, looked super fun to dance in.
Rihanna's feathery ensemble bears resemblance to the loofah dresses that were all the rage earlier this year. Here's to hoping that this will be the next big iteration of the trend.