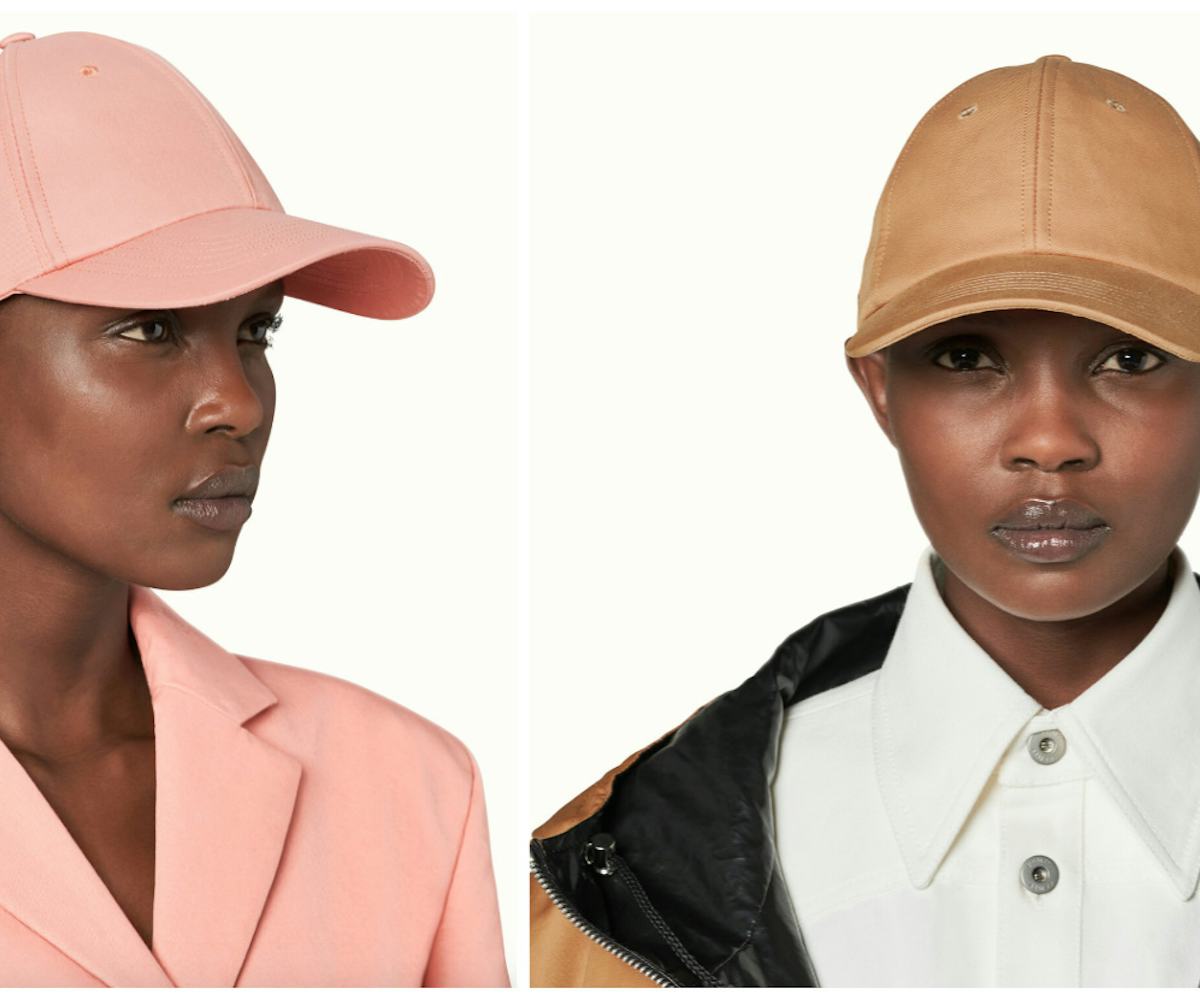 Photos courtesy of Fenty
There's One Thing We Can Afford From Rihanna's Luxury Fenty Line, And We Want It
We're calling it: Everyone will be wearing these this summer
Today, Rihanna debuted the first collection for Fenty, her new couture line with LVMH. Though most of it is pretty expensive, there is one piece that is priced just low enough for the average stan to be able to afford: a baseball cap. We're convinced that this will be the accessory of the summer, and we need it.
The "No Cap" baseball cap has an adjustable back strap with a buckle, shaped like the letter "F," and "Fenty" printed on the side. It comes in three colorways—white, camel, and rose—and is made of a water-repellent cotton canvas fabric. Basically, it's the perfect everyday summer piece. The cap is priced at $180, which, yes, is hefty for what it is, but it's also the only thing in the line that costs less than $200. We'll take it if we get to wear what Rihanna does.
If you're really willing to invest, though, the collection features trendy takes on business wear, with a denim corset dress ($810), a pointy button-down ($570), and a pair of pleated pastel pants ($520). There are also oversized sunglasses, heeled sandals and pumps, and jewelry.
Fenty, No Cap hat, $180, available at Fenty.