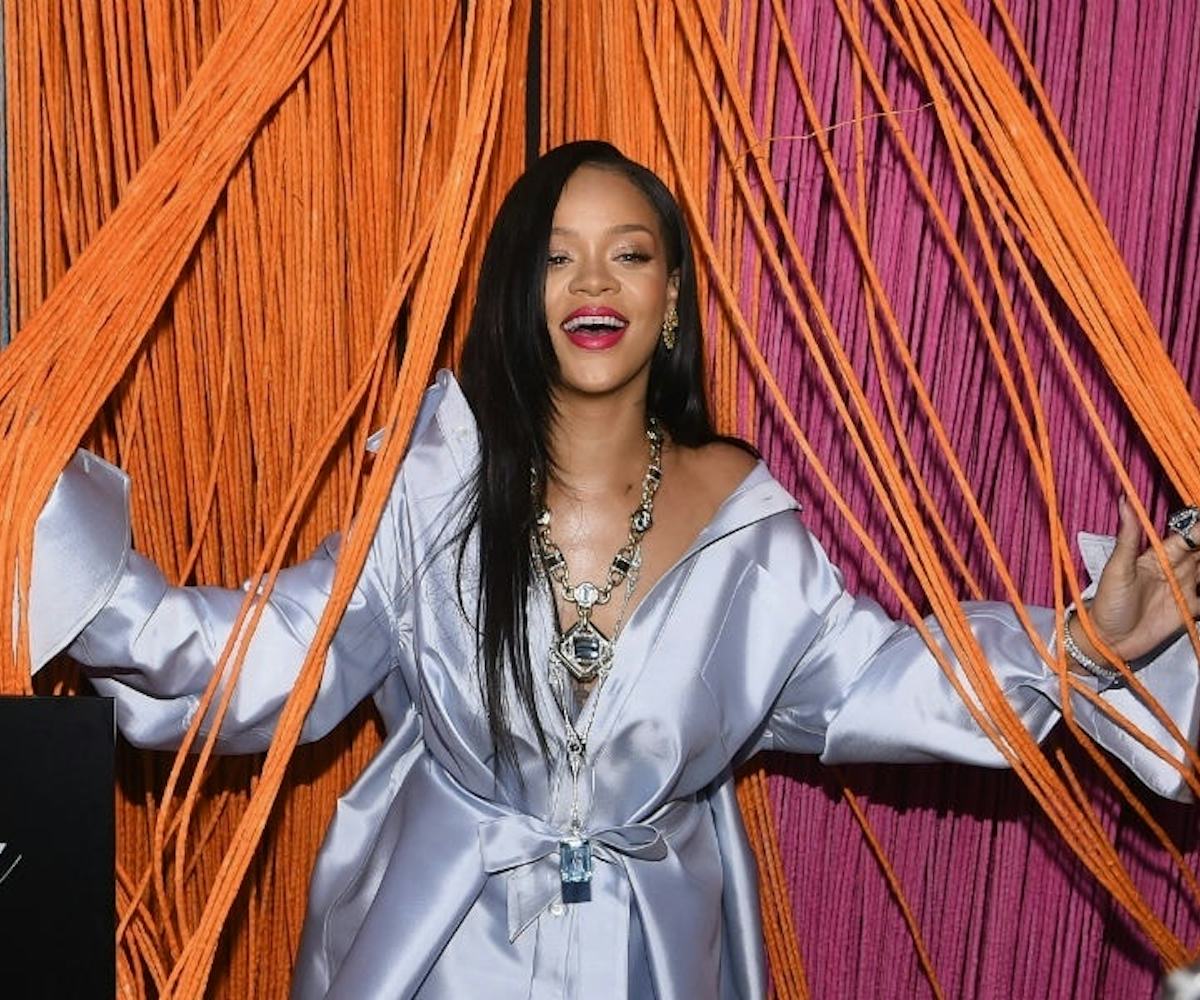 Of Course A Rihanna Party Includes Beer Pong, Karaoke, And Shots
Would you expect anything less?
My friend once posed the question: Would you rather party with Rihanna or Beyoncé? As though the answer wasn't already obvious. Bey definitely knows how to throw a good party, but Rihanna's the kind of person who will break a couple of laws to have a good time. She's the woman we want. Case in point: the party she threw in London for Fenty Beauty.
From what we can tell from pictures and Instagram stories from the beauty influencers present, the singer threw an event last night to celebrate her brand's new products. There were samples to try, along with an ice luge, beer pong, and karaoke. So, pretty much everything we would expect a Rihanna party to have.
That's not all. At one point, the singer joined the guests for a rendition of Brandy and Monica's "The Boy Is Mine" and her own hit "Rehab." Imagine singing a song by Rihanna… with Rihanna. Would you even recover?
Here she is again dancing to "Wild Thoughts," which she's also featured on.
FOMO exists for these moments and these moments only.