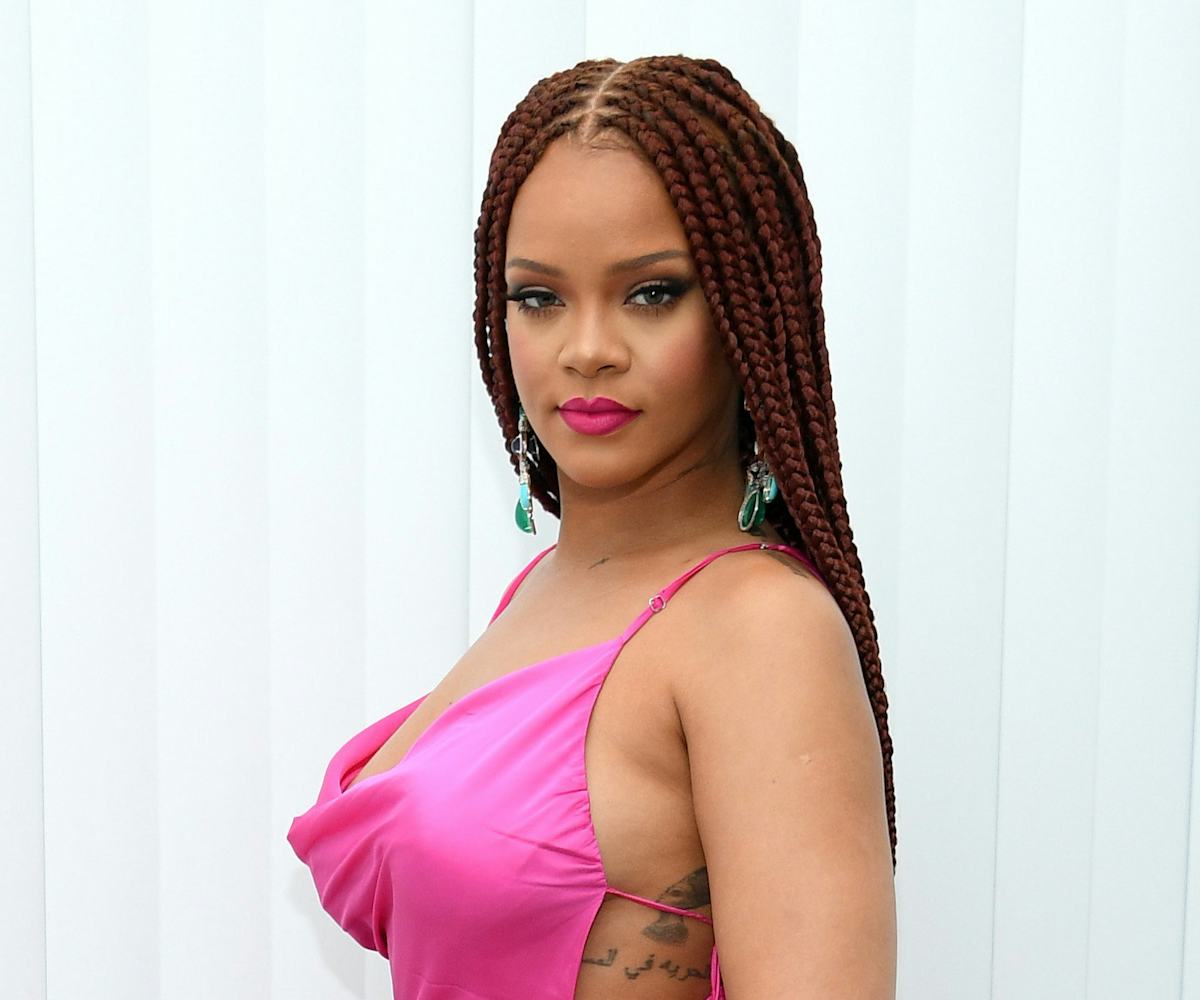 Photo by Dimitrios Kambouris/Getty Images for Fenty
Rihanna Trolls Fans Some More With "No More Music" Shirt
It's dropping via her Fenty brand soon
Rihanna just can't stop trolling fans who are all but desperate for new music from her. The latest joke? She's releasing a shirt to her LVMH brand Fenty that reads "No More Music." Um, excuse me?!
Photos posted to Twitter show the shirt—that's definitely trolling fans asking her about when her ninth studio album will drop—which will be one of the pieces in Fenty's 6-19 drop. It was spotted at the brand's pop-up at The Webster in SoHo, New York, and will be available online on Wednesday, according to The Fader.
For fans who are worried, don't stress. Rih announced in an interview with Interview that she's booking studio time in the next month to get some music recorded. She also stated that she still wants to drop a new album even if she's too busy with all of her businesses to promote it.
Obviously, Rihanna hears us begging her for new music—she's made it very clear by making jokesabout the delay with her new album. We do wish, though, that, instead of trolling us, she'd give us more information about the music she plans to release. It's been four long years since Anti.