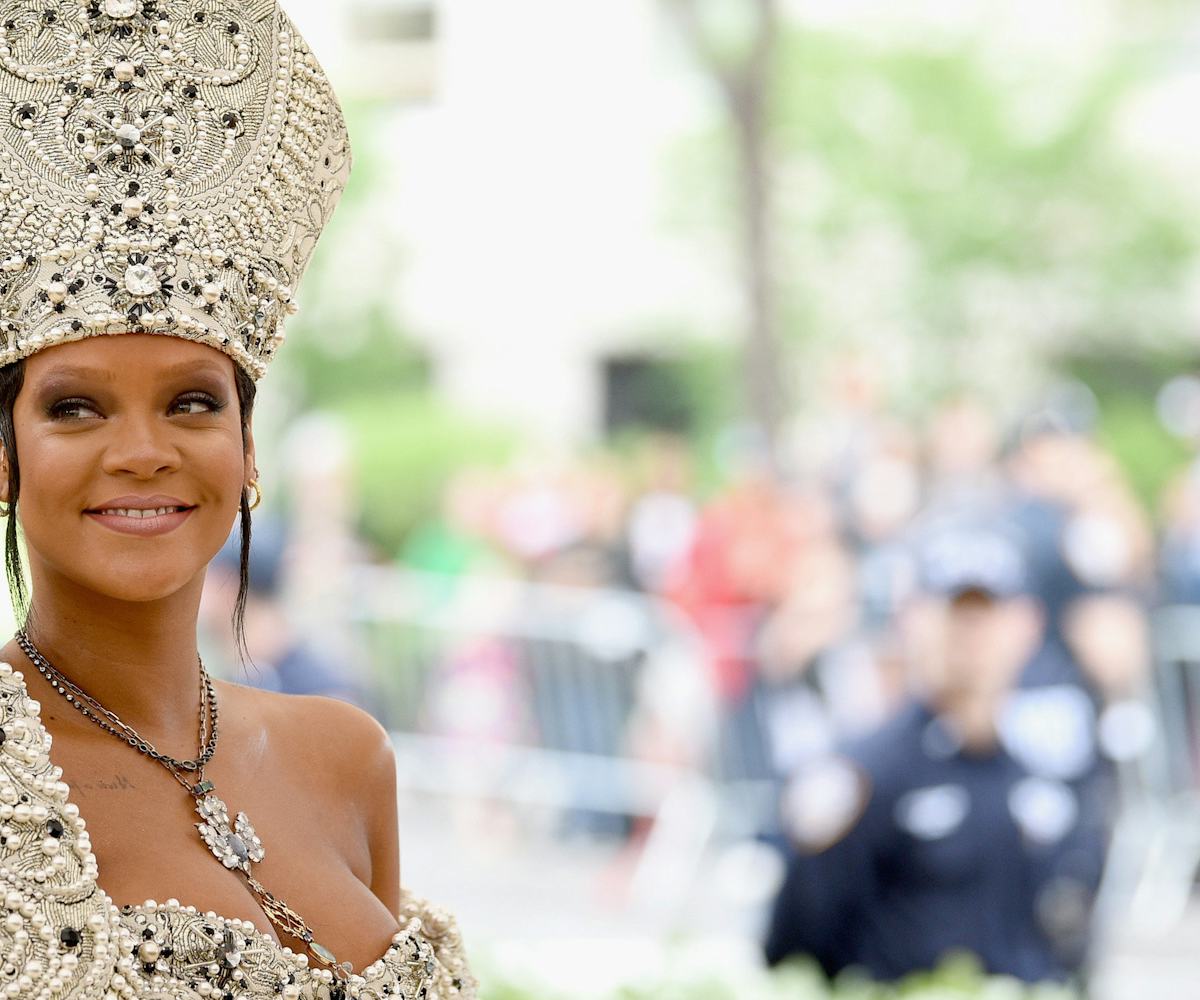 Photo by Jason Kempin/Getty Images
Rihanna Played With Makeup Instead Of Going To The Met Gala
She did have a best-dressed pick of the night
Rihanna was notably absent from this year's Met Gala, which we were pretty upset about given the theme this year, camp, and the star's affinity for taking fashion risks. But, apparently, she had fun at home, trying out her new Fenty Beauty products. We feel like we should still consider her for a Met Gala best beauty look, right?
On her Instagram story last night, Rihanna joked about her absence from the event, posting a meme that read, "Rihanna at home playing with that fuckin makeup." Beside it, she posted a photo of a bunch of Fenty products, showing us that, yes, that's exactly what she was doing.
She did weigh in, with her favorite Met Gala red carpet look: Anna Wintour, in feather-adorned Chanel gown, saying that the Vogue EIC was the "best dressed" of the night.
We're hoping that Rih returns to the Met Gala next year. Even though there's a rumor that, if you decline an invite, you never get one again, we think an exception would be made for our Pope.