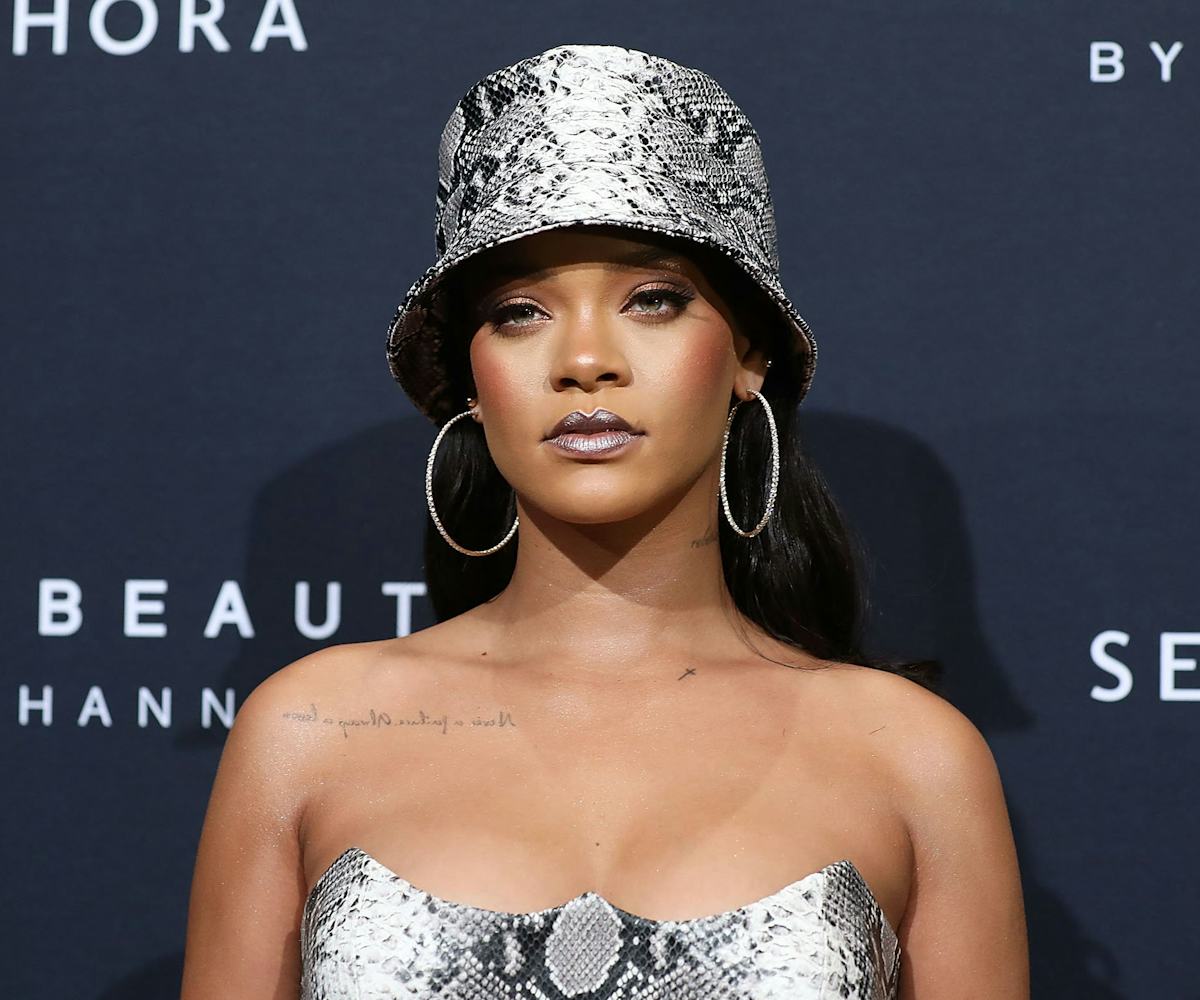 (Photo by Caroline McCredie/Getty Images for Fenty Beauty by Rihanna
Rihanna Will Nearly Double The Number Of Fenty Lipstick Shades
Tigertini, we are ready for you
Fenty Beauty could not not have another product drop before the new year. Rihanna's makeup label will be dropping 10 new shades of its Mattemoiselle lipsticks before the year is out, which will nearly double the existing shade range.
The lipsticks, which boast a lightweight and creamy formula with a huge color payoff, were originally launched in 14 shades, ranging from electric pink to forest green and bright orange. The full look at the new colors hasn't been released yet, but a press release notes that the shades will make it easier for wearers to "rock the entire rainbow" with "mega rich color minus the weight" of similarly pigmented shades.
Rihanna posted about the launch on her Instagram on Monday while modeling one of the new shades, which she says is called Tigertini. The color is an orangey red, and we're hoping it'll look as good on us as it does on her.
Fenty Beauty will be launching the new shades right after Christmas, on December 26. The range will be available on Fenty Beauty's website and at Harvey Nichols. Here's hoping your stockings are stuffed with gift cards!