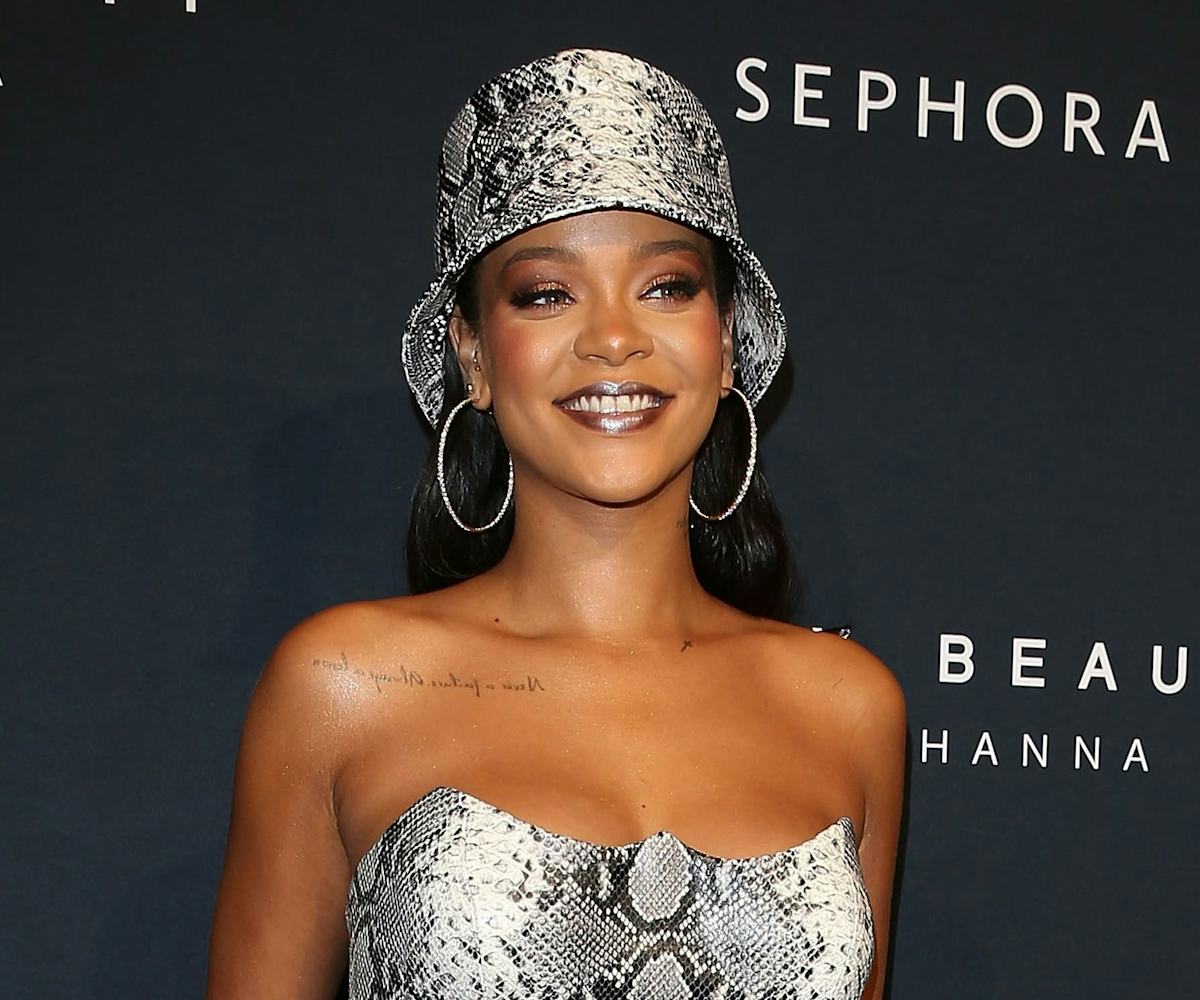 Photo by Caroline McCredie/Getty Images for Fenty Beauty by Rihanna.
Rihanna Doesn't Care About The Super Bowl And Neither Do I
Rihanna was on a flight while the Super Bowl was happening, and she didn't seem the slightest bit upset about missing it. Actually, she's pissed that you thought she planned on watching it in the first place. Which, same.
We find all of this out because, while on her flight, it appears fellow passengers were trying really hard to figure out how to watch the game, while the singer remained unbothered. Rih posted a video to her Instagram stories in which she looked completely nonplussed, with the caption, "how can we watch super bowl? me:" She looks bored by the apparent mania that is happening around her. And honestly, I felt that.
She then made it personal, calling out a specific person on her flight who seemed to be earnestly trying to watch the game. She posted a video of the passenger, with only the top of his head visible, and added a banner above him that reads, "weirdo."
Her last post about her disdain for the Super Bowl was addressed to the people who thought she would be watching it in the first place. She captioned an illustration of Colin Kaepernick to her story which read, "for those of you who thought I was watchin super bowl... we beefin." This was likely in reference to the fact that she reportedly turned down performing at the Halftime Show in solidarity with the athlete, saying she didn't agree with the NFL's stance on the kneeling controversy.
In my opinion, Rihanna had the perfect response to football fans, and if anyone asks me if I'm watching any sports game ever again, my response is definitely going to be, "we beefin."