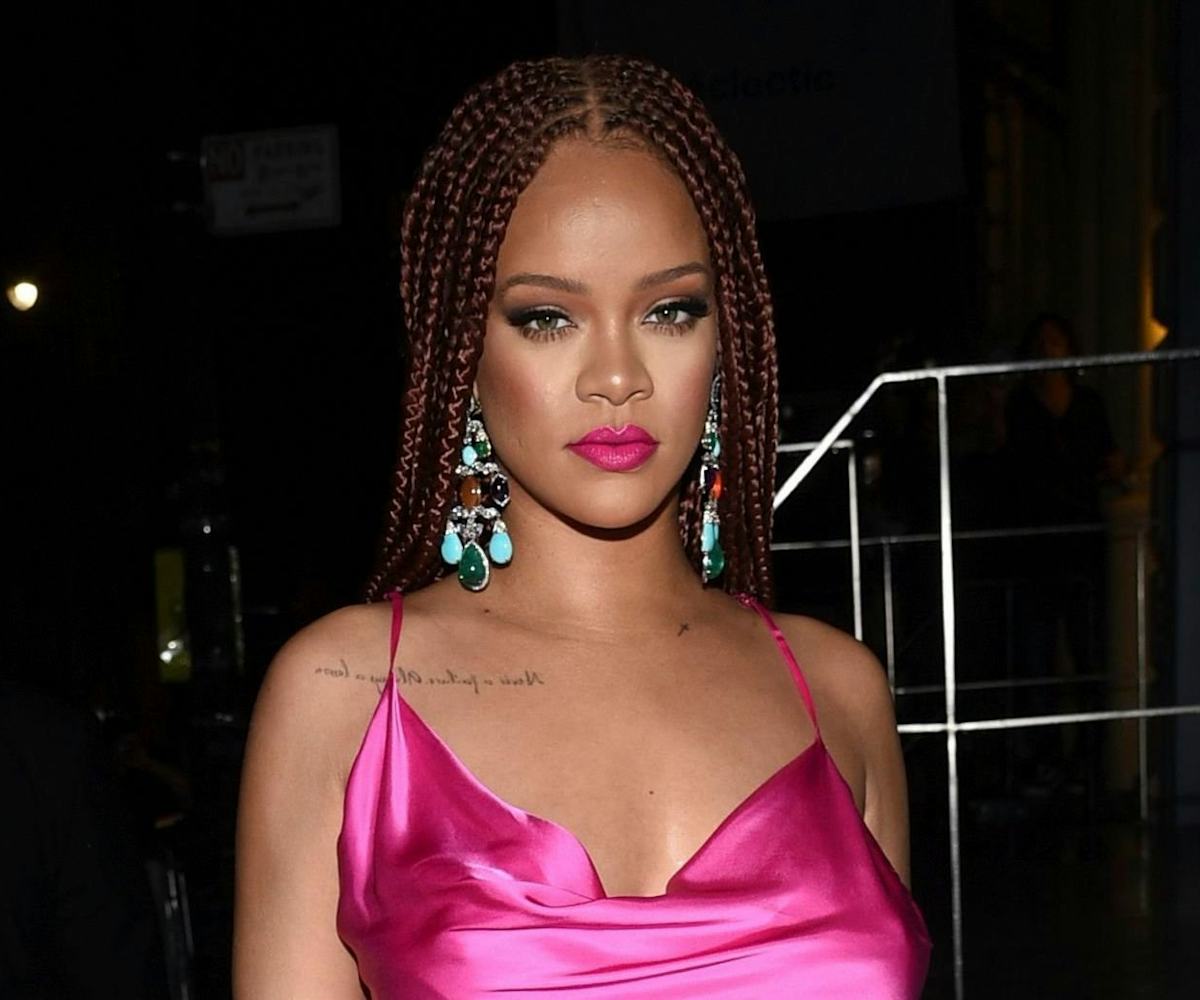 Photo via Evan Agostini/Invision/AP/Shutterstock
Rihanna Calls Out Trump For His Racist Fear-Mongering Following Mass Shootings
We wish we lived in a world where Rihanna was our president
Over the weekend, two mass shootings in El Paso, Texas and Dayton, Ohio left at least 29 people dead and dozens more injured. These horrific attacks happened less than a week after a mass shooting at the Gilroy Garlic Festival in Gilroy, California that killed three people and injured many others.
President Trump's response to these terrorist acts was to tweet; he called the shootings an "act of cowardice." Trump also used the deaths of dozens of people to call for immigration reform, an especially vile sentiment considering the El Paso gunman echoed Trump's own immigration rhetoric in a racist manifesto. However, it was also an unsurprising sentiment from the president considering the way he has relied on fomenting racism-fueled violence over the last several years.
Many people have spoken out about the irony of Trump having anything negative to say about these shootings—including Rihanna. In response to Trump calling the shooting an "act of cowardice," Rihanna wrote in an Instagram post, "Um... Donald, you spelt 'terrorism' wrong!"
Rihanna also pointed out how easy it is to get a gun in the United States, and how hard it is to become a legal citizen by comparison: "Imagine a world where it's easier to get an AK-47 than a VISA!" She also pointed out the fact that these acts of terrorism were all perpetrated by American citizens, though all Trump wants to talk about is immigration reform: "Imagine a world where they build a wall to keep terrorists IN AMERICA!!!"
RIhanna concluded with a heartfelt message to the people affected by the attacks. "My prayers and deepest condolences to the families and loved ones of all the victims and the communities affected and traumatized, from Texas, California, and Ohio!" she wrote. "I'm so sorry for your loss! Nobody deserves to die like this! NOBODY!"
All to say, we really wish Rihanna would be our president.