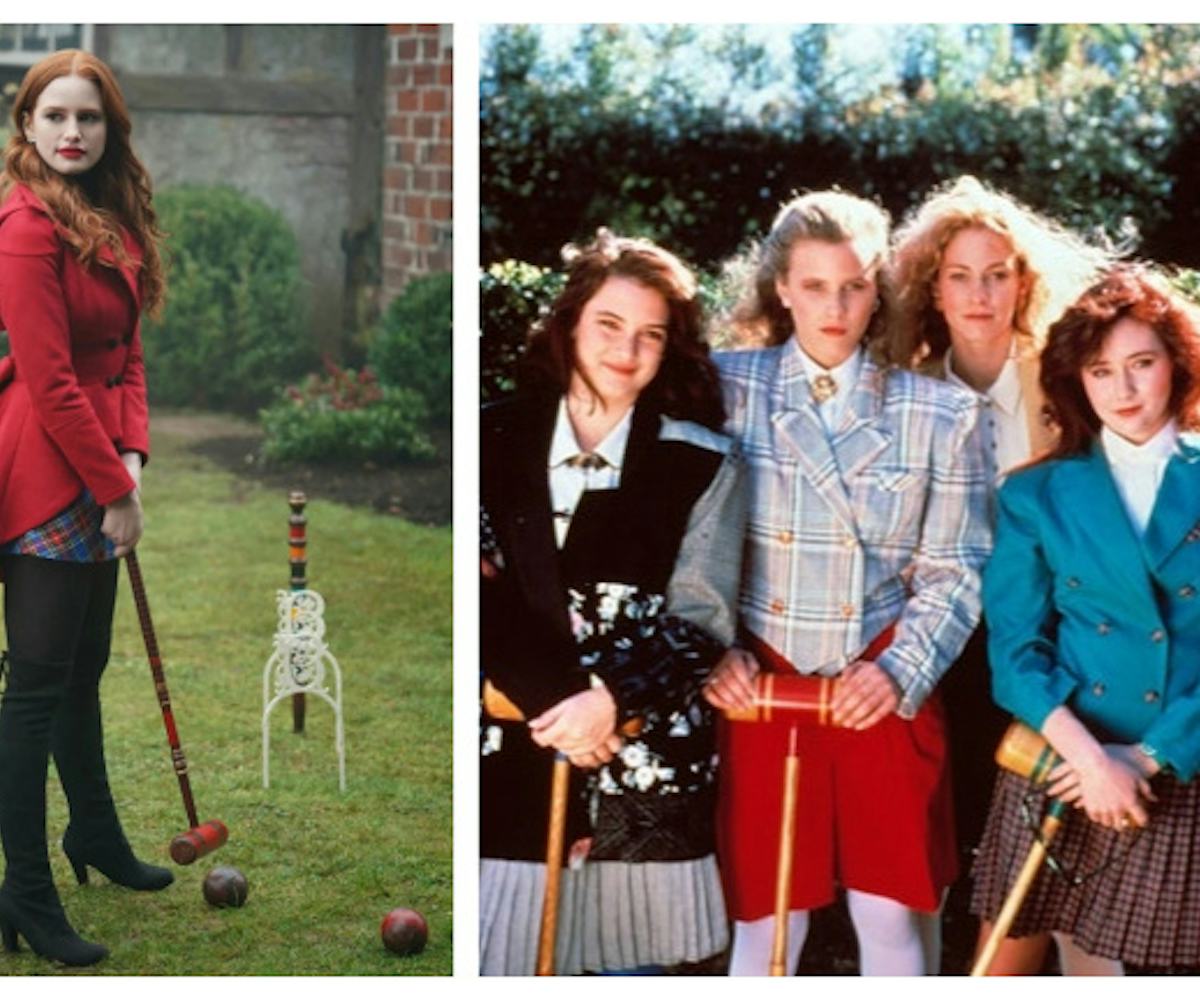 Photos courtesy of the CW, New World Pictures
'Riverdale' Season 3 Musical Episode Will Pay Homage To 'Heathers'
The creators of Riverdale aren't done making musical episodes, and we're here for it. This time around, the show will have the whole cast singing along to Heathers: The Musical, according to a statement from the CW.
"Last year, we had a blast doing Carrie. This year, we wanted to honor another iconic teen movie. Heathers: The Musical is BIG FUN, with great roles for the Riverdale kids," executive producer Roberto Aguirre-Sacasa said in the announcement. "And everyone is singing…" Both Carrie and Heathers started as cult favorite movies and were later made into (arguably underrated) musicals.
In addition to the announcement, the creators have also released a cast list for the musical episode, which is incredibly spot-on. Obviously, the Heathers have been cast as Betty, Veronica, and Cheryl—and Cheryl will be the ringleader, Heather Chandler. Josie McCoy will play outsider Veronica Sawyer, and Sweet Pea will be bad boy J.D.
We don't see Jughead Jones on this list, who didn't have a singing role during the last musical episode, but Aguirre-Sacasa did say that "everyone" will be singing, so we're holding out hope that he'll have a role this year.
The musical episode will air on March 20 and be titled "Big Fun," after one of the songs from the musical.