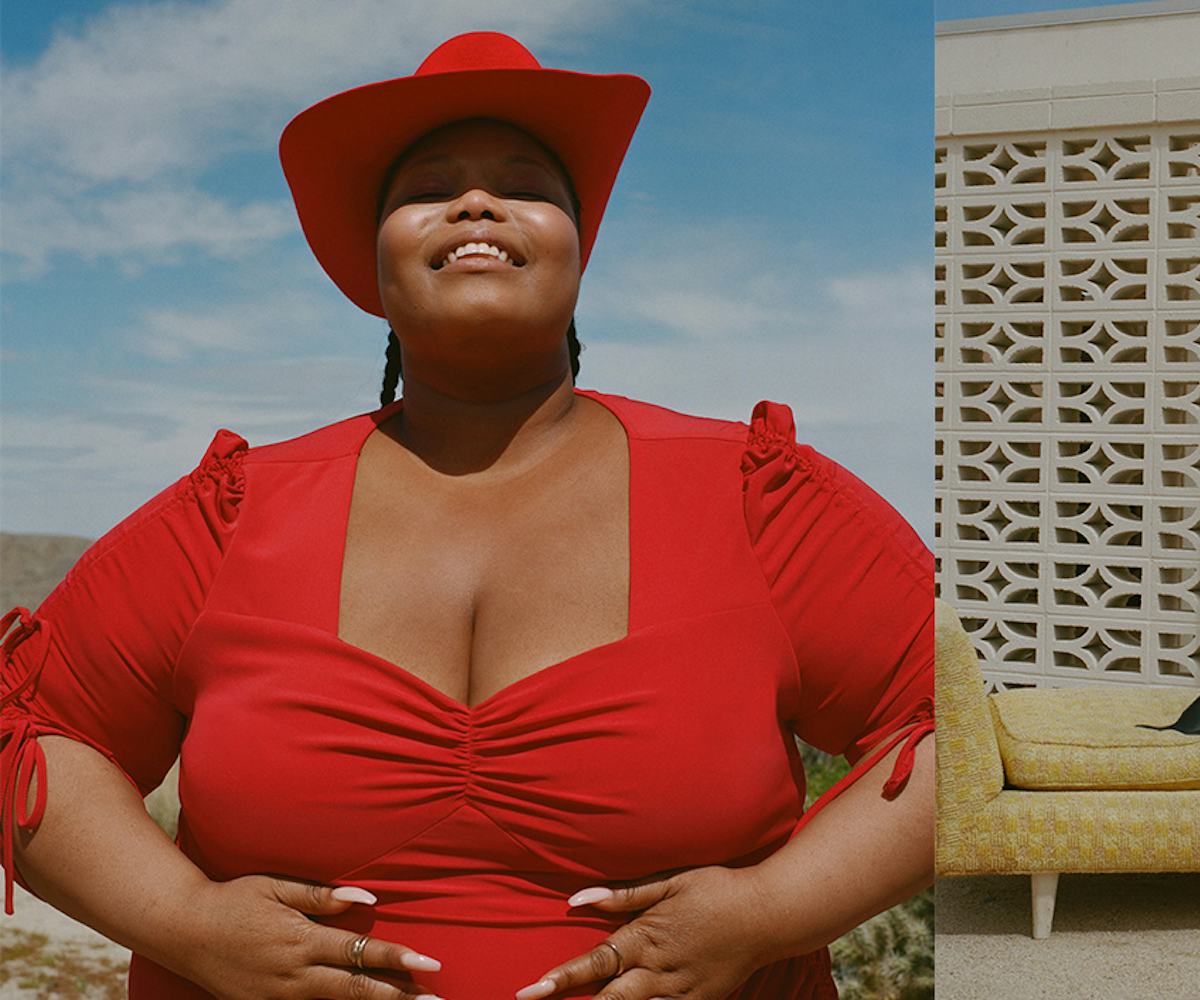 Photo courtesy of Universal Standard
Rodarte Teamed Up With Universal Standard On An Epic Collaboration
It's inclusive and extremely fashion-forward—a dream collab
Brace yourself for the designer collaboration of all designer collaborations: Rodarte just released a gorgeous new collection with size-diverse pioneers Universal Standard.
Dropping today, these pieces combine Rodarte's whimsical, ethereal aesthetic with Universal Standards' commitment to inclusivity, fit, and quality. It's far from just another meeting of a luxury brand and a mass-level retailer—this partnership aims to represent a new normal for fashion, one that brings quality design at prices and sizes that are accessible to all.
"From the beginning, we wanted to set an example to the industry by showing that unifying fashion could be done beautifully across all categories, and the collaboration of Rodarte and Universal Standard shows us that this is possible," Alex Waldman, co-founder and CCO of Universal Standard, told NYLON. "We are determined to manifest a 'new normal' into being—one that is inclusive of all of us, as we are—and we want to do it alongside brands that align with our vision. We will be as creative as innovative as we can be in order to open doors and get brands thinking about the beauty and inclusivity and diversity.
The collection includes a blouse, skirt, jumpsuit, and a dress, all available in variations of a chic white, black, rose, and red color palette, and will range from $150 to $240. More importantly? Every single piece is available in sizes 00 up to 40. Now that's what we call inclusive.
May this epic partnership between a well-regarded runway label and cult-favorite, size-inclusive contemporary brand only inspire others in the industry—on all levels—to work toward bringing this kind of inclusivity to everyone.
Feast your eyes on this glorious new collection, here.