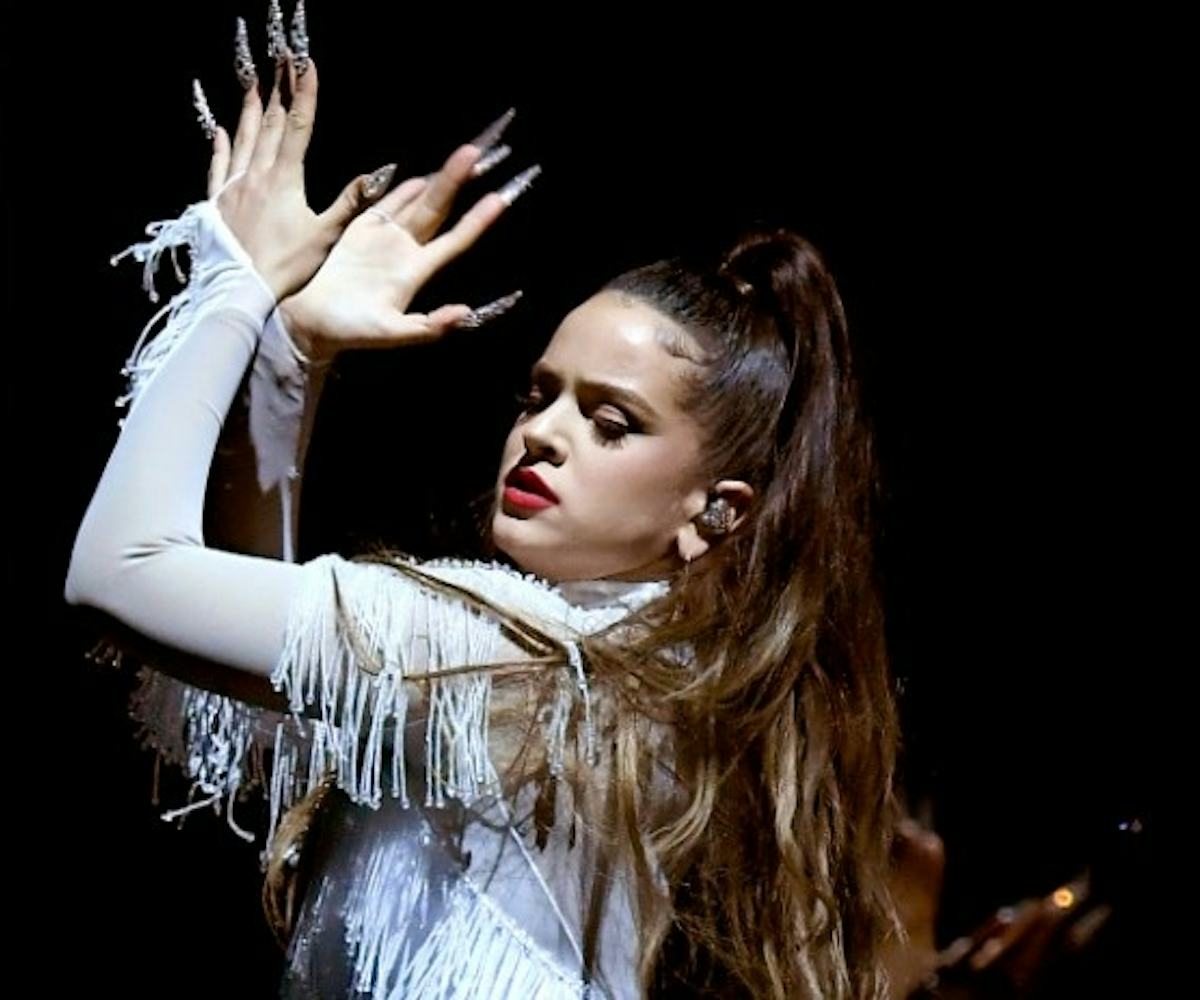 Photo by Kevork Djansezian/Getty Images
Rosalía Brought Flamenco To The Grammys Stage For Her Debut Performance
The Spanish singer's debut performance is a must-watch
Rosalía ignited music's biggest stage with a fiery medley of her songs "Juro Que," and global hit "Malamente" on Sunday night. The Spanish singer took the Grammys stage in a fringed full-body leotard serving a whole flamenco-inspired performance, even making sure to fit in a much-too-short dance break. If there is any justice in the world, Rosalía will be getting her much-deserved due this coming decade. See clips of her performance below.
Rosalía also won her first Grammy award for El Mal Querer in the Best Latin Rock, Urban Or Alternative Album category. The singer's sophomore album, which contained "Malamente," took the music world by storm in 2018 with its hybridized flamenco-pop-trap approach that combined traditional musical elements with contemporary hip-hop beats. Since then the singer has shared a slew of reggaeton-leaning loosies like "Con Altura," and "Yo X Ti Tu X Mi," though her most recent release "Juro Que," showed a return to her flamenco roots.
In addition to winning Best Latin Rock, Urban Or Alternative Album, Rosalía was nominated for Best New Artist. The 2020 Grammys took place on January 26 at the Staples Center in Los Angeles, with Alicia Keys as host. See all the night's winners and the best red carpet looks.