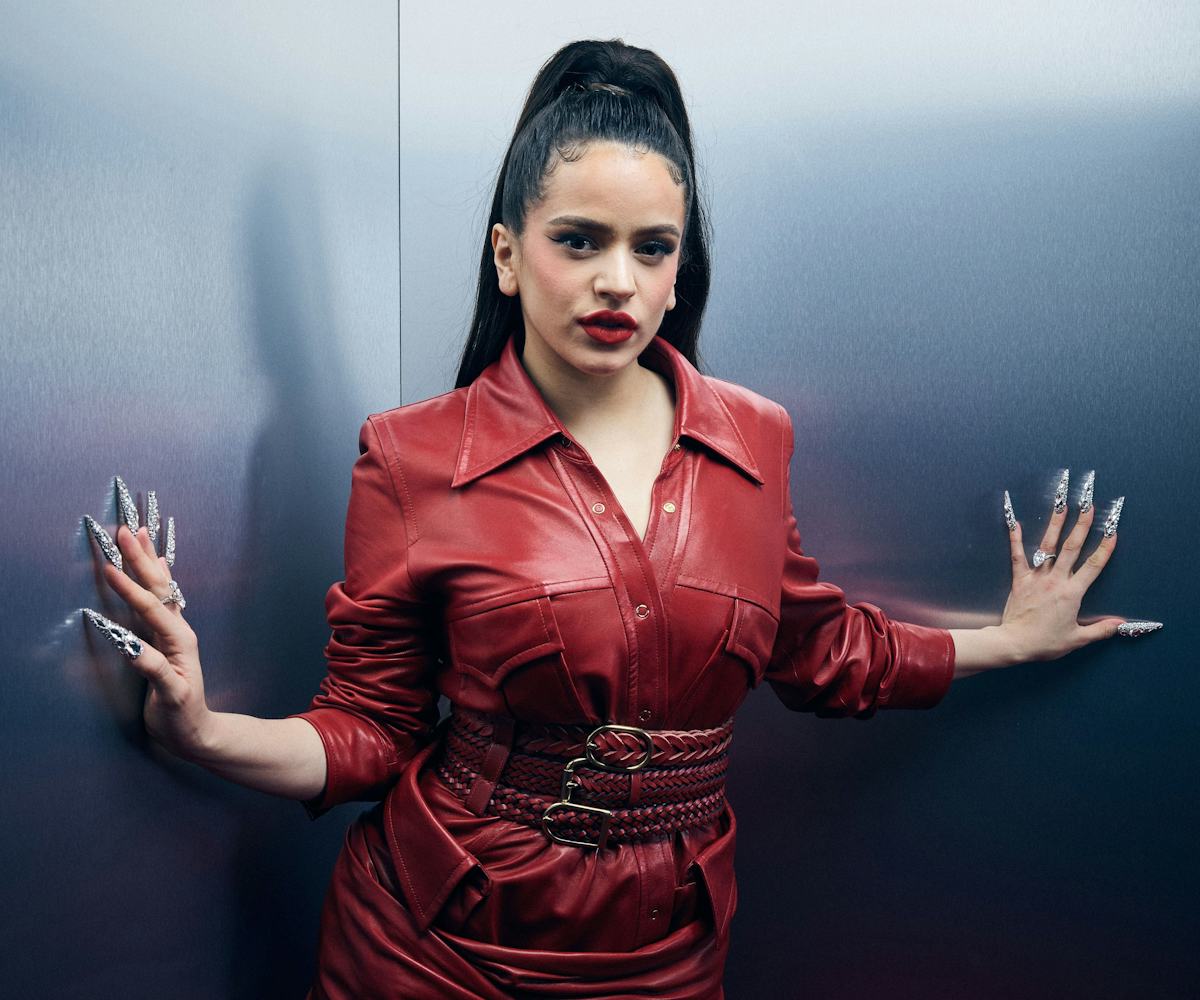 Photo by Robby Klein/Contour by Getty Images for The Recording Academy
Rosalía's Latest Manicure Turned Microchips Into Nail Art
Another one for the books
Based on her latest and greatest manicure, Rosalía has found a unique purpose for any of your old electronics. While attending what looked to be some kind of studio session, Rosalía debuted her microchip manicure. Forget the pastels and cool colors often associated with spring manicures, because this season, it's apparently all about technology.
Sharing a photo on Instagram, Rosalía gave followers a look at her high-tech manicure and her accompanying athleisure outfit. Pairing Burberry shorts with a comfy oversized sweater and Nike slide sandals, the singer held her nails up to the camera. Rosalía put the focus on her long nails, which looked to be covered in spare microchips and circuit boards. The pieces were laid atop translucent acrylic nails, which made for a surprisingly colorful mani. She paired the nail art with matching rings, many of which came in a golden hue that was similar to that of the bits and bobs on her nails.
Princess Nokia was among the Instagram followers that gave their approval of the mani. "Enter the matrix," the performer joked. Others wrote that they "loved the look," with producer Henry Saiaz writing, "Best nails ever."
In addition to creating serious bops, Rosalía has made quite the habit out of sporting unforgettable nail art. Her January 2020 TikTok debut featured a rainbow crystal-covered manicure, while her Grammys 2020 nails were created to resemble broken pieces of glass.
See her microchip manicure, below.