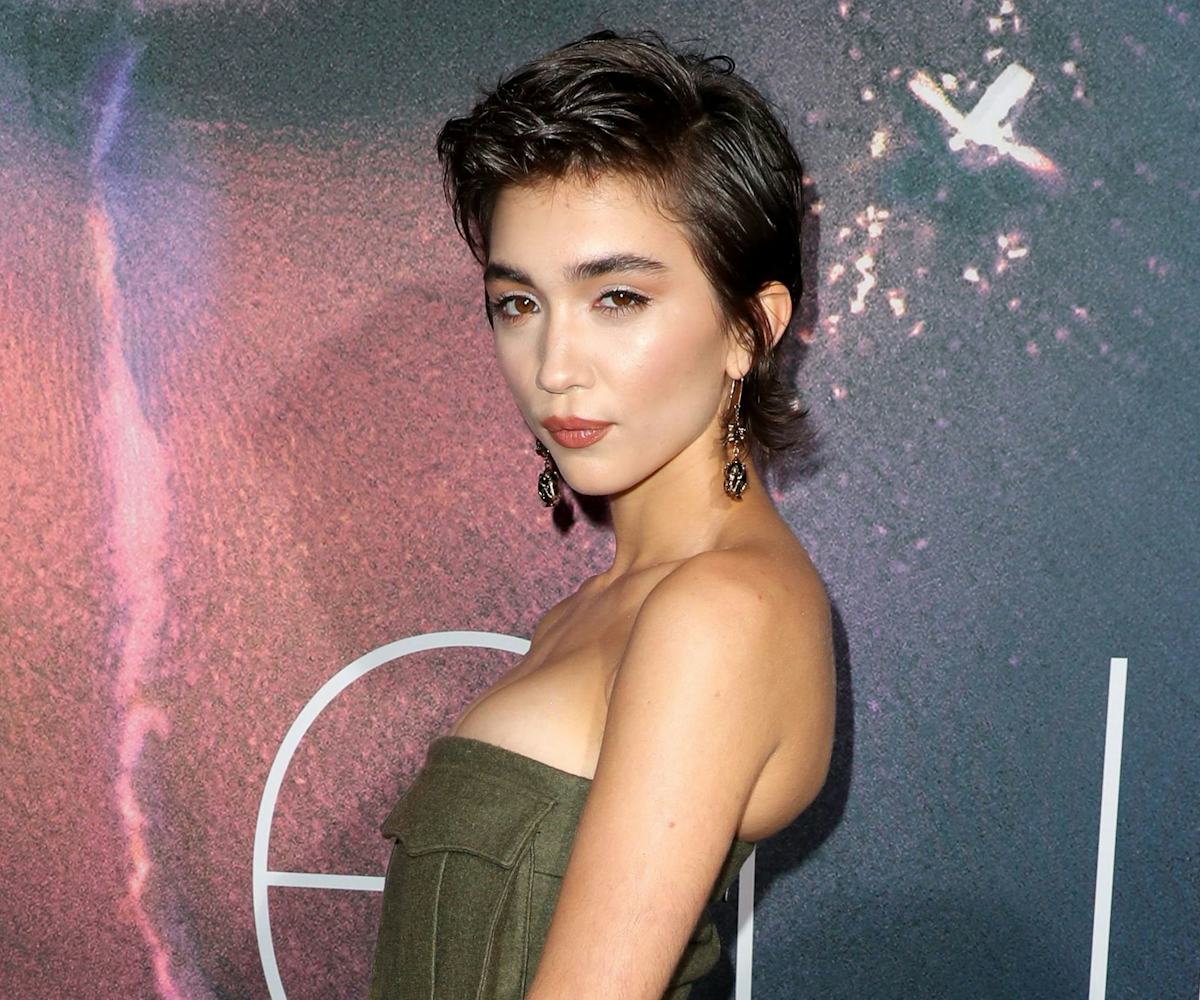 Photo via Chelsea Lauren/Variety/Shutterstock
Rowan Blanchard Found The Only Flattering Sweater Dress I've Ever Seen
She needs to take me shopping
Rowan Blanchard, queen of style, just made me like sweater dresses with the one she wore yesterday. Usually, I find them universally unflattering and frumpy, but hers is so structured and chic that I think she might have just turned me on to my new favorite winter trend.
Because New York's weather has been cool for the past couple of weeks, Blanchard got fall dressing started early at the Gucci x Saks party on Wednesday evening. The actress' sweater dress had a neckline with a folded-over collar that turned into a deep V-neck. The bright red dress was fitted everywhere except the top half of her sleeves, which were fashionably billowy.
Blanchard's moody makeup look featured a deep red eye and bright red lips and is worth recreating come fall. She completed the look with a tiny bag that featured a whimsy strawberry print and a couple layered gold necklaces.
See the look that now has me on the hunt for a sweater dress, below.