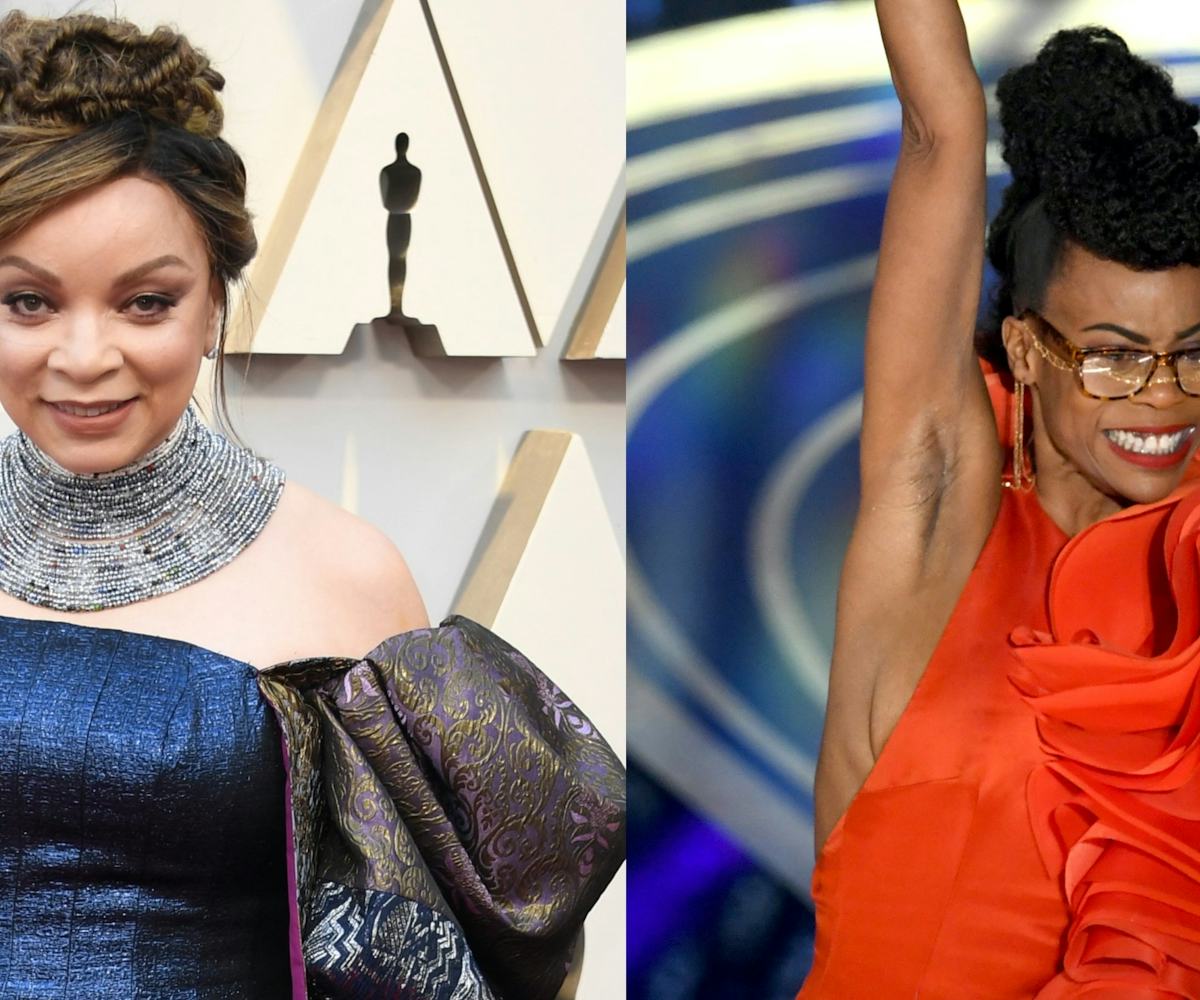 Photo by Kevin Winter / Frazer Harrison / Getty Images.
Ruth E. Carter And Hannah Beachler Make Oscar History With 'Black Panther'
Black Panther doused this year's Oscars in Black excellence
The legendary Ruth E. Carter just made history at the 91st annual Academy Awards. She took home the award for Best Costume Design, becoming the first Black person to ever do so. The Oscar is in honor of the vibrant, colorful costumes she created for 2018's Black Panther. Hannah Beachler immediately followed this up with the film's second win of the night. She accepted the Academy Award for Best Production Design and is also the first Black person to snag the honor.
It's worth noting that while this is Carter's first win, she has been nominated for Best Costume Design two other times: once in 1992 for her work on Spike Lee's Malcolm X biopic and again in 1997 for Amistad. With over 40 films and two television shows costumed under her creative vision, Carter is not only the GOAT but also committed to telling the story of Black people through clothes.
In her acceptance speech, she thanked Lee for helping jump-start her career and also offered this piece of gratitude: "Thank you to the Academy, and thank you for honoring African royalty and the empowered way women can look and lead on screen."
Beachler teared up while accepting her award, thanking the mostly Black cast and crew of the film for making her "stronger."
Vibranium might be "expensive," as Carter reminded the audience, but it is worth every bit of this Black excellence. Wakanda forever.