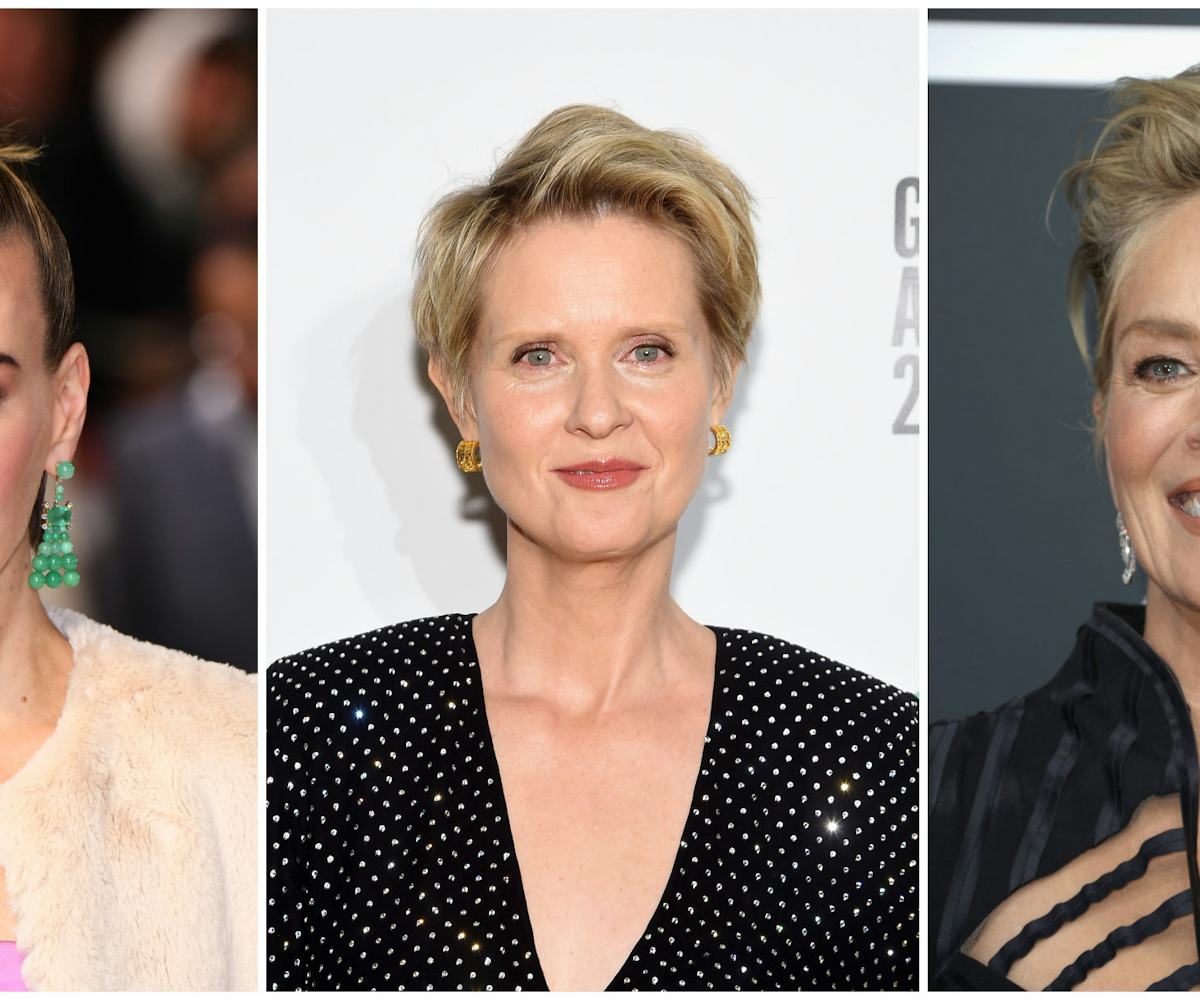 Photos by Jeff Spicer/Getty Images, Jamie McCarthy/Getty Images for IFP, and Frederick M. Brown/Getty Images
Sarah Paulson, Cynthia Nixon, Sharon Stone To Star In Ryan Murphy's New Show
Which will be a prequel to One Flew Over the Cuckoo's Nest
Ryan Murphy revealed the cast for his upcoming Netflix series Ratched on Instagram on Monday, and, if these names are any indication, the series is going to be iconic.
Ratchedhas been described as a prequel to One Flew Over the Cuckoo's Nest and will focus on the backstory of the novel's nurse from hell, Nurse Ratched. We already knew that Murphy regular Sarah Paulson would play the titular character, but the rest of the cast has remained a secret until now.
According to the post, the "true murderer's row of talent" includes Cynthia Nixon, Sharon Stone, Judy Davis, and Amanda Plummer, among others. Murphy also announced that there would be more cast announcements coming in the future, but that he is really excited for the women, in particular, to work together "Come on...Sarah, Cynthia, Judy, Amanda and Sharon, all doing scenes together?" he wrote. "I cannot WAIT." Neither can we.
Murphy's announcement also lists Paulson as a producer and calls the actors "supremely talented folks who Sarah and I have both longed to work with."
See the full announcement, below.