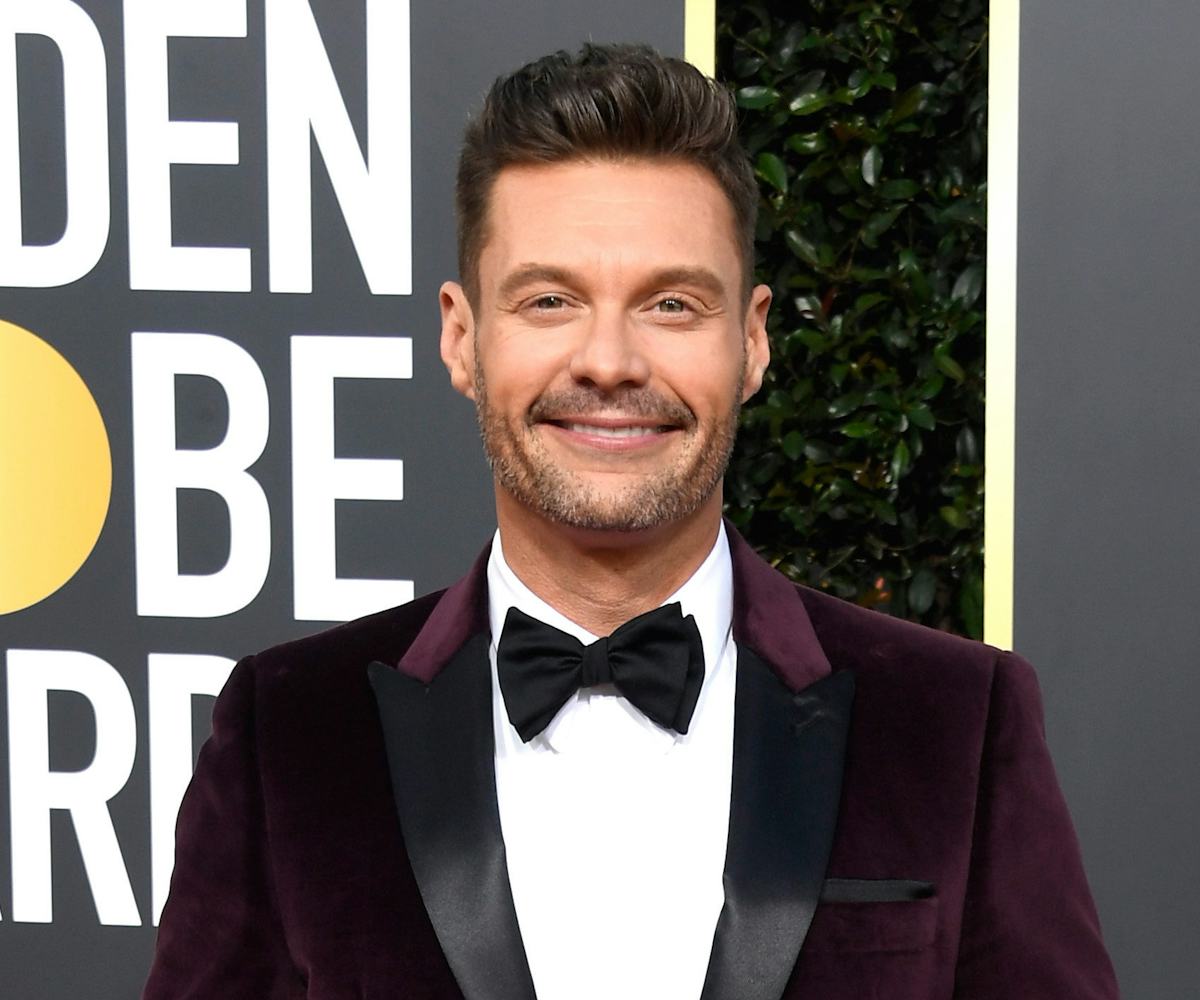 Photo by Frazer Harrison/Getty Images
Ryan Seacrest Wears #TimesUp Bracelet At The Golden Globes
After being accused of sexual harassment last year
Last year Ryan Seacrest was accused of sexual harassment by his former personal stylist, Suzie Hardy, who said that she had to deal with years of "unwanted sexual aggression" while working with him. Tonight, while hosting the E! News Golden Globes Red Carpet interviews, he's chosen to wear a bracelet supporting the #TimesUp movement. Yeah...
The fact that he is even allowed to host is troublesome, but it's incredibly concerning that his choice of accessory has not been called out by anyone involved with the show. In fact, his co-host Giuliana Rancic went so far as to make casual banter about it. Thankfully, Twitter is holding him accountable.
Following the allegations, Seacrest denied his former stylist's claims and said that a third party investigation absolved him of blame, but Hardy alleged that "key players" who could have proven her story were not interviewed. And he doesn't have a great track record with treating women appropriately: Just a month after the details of his stylist's allegation came out, footage was released in which he made gross comments to Katy Perry while they were filming American Idol together.
Tarana Burke, the founder of the #MeToo movement, said last year that he shouldn't cover the Oscars. This should go for every other awards show.