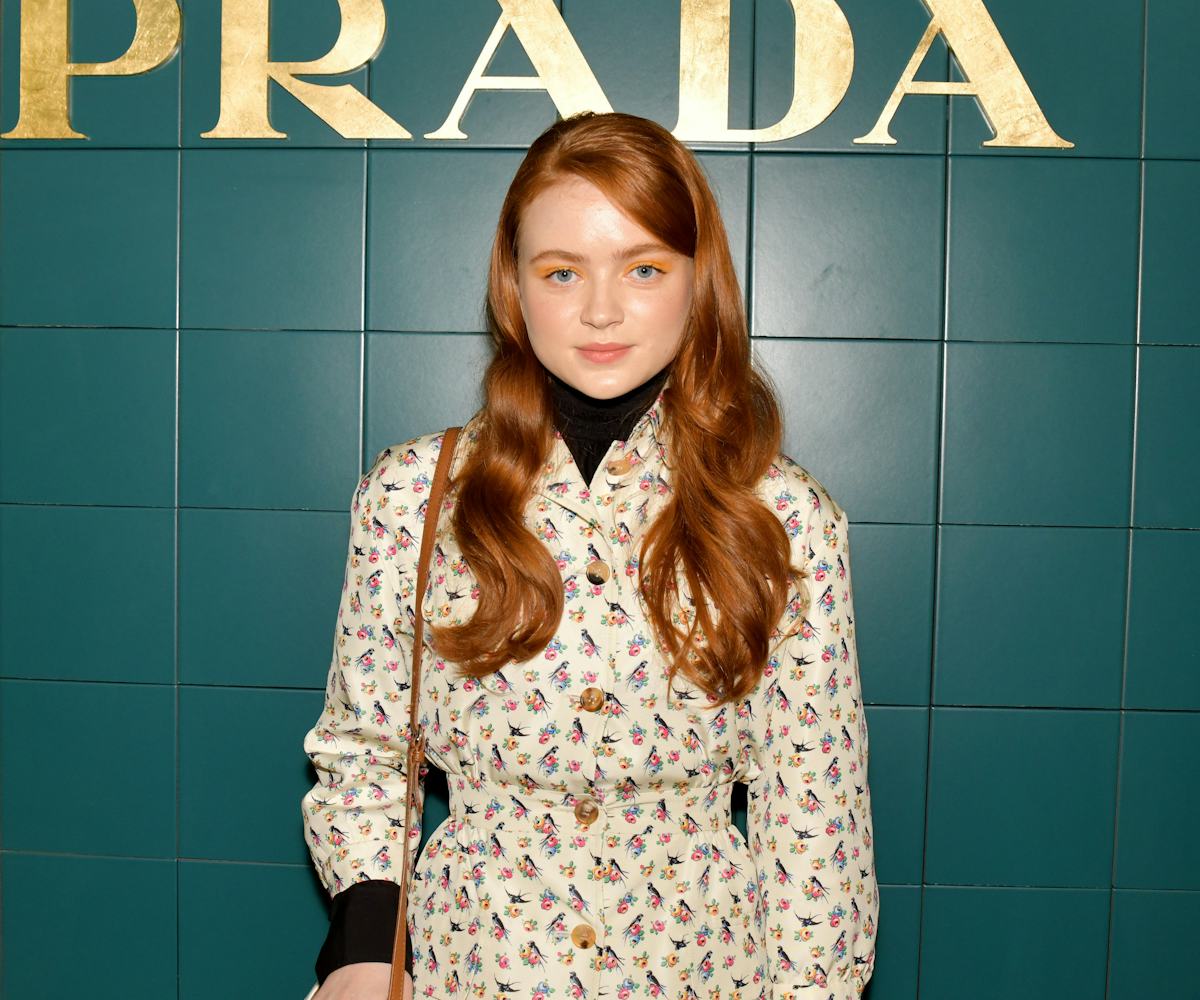 Photo via Swan Gallet/WWD/Shutterstock
'Stranger Things' Star Sadie Sink Combined Two Of Our Favorite Trends With This Pantsuit
Stranger Things actor Sadie Sink was in Milan to attend the Prada runway show for the Spring/Summer 2020 collection, and she wore two seemingly very different trends in one outfit. Her printed set covered the pantsuit trend, as well as the Prairie dress trend.
Sink wore a cream Prada pantsuit, cinched at the waist and patterned with delicate flowers and birds. She left the top tortoise-shell button undone to show off a simple black turtleneck underneath. The sleeves of the turtleneck were also visible under the flowy sleeves of her jacket.
We also have to hand it to Sink for her laidback beauty look. She wore her hair in loose waves, and her face was bare save for a splash of yellow eyeshadow across her lids.
Seeing as we'd usually rock thin Prairie dresses in the summer, we're obsessed with the way that this outfit makes the trend wearable in the fall months. I'm fully ready to make Prairie Girl Fall a thing.