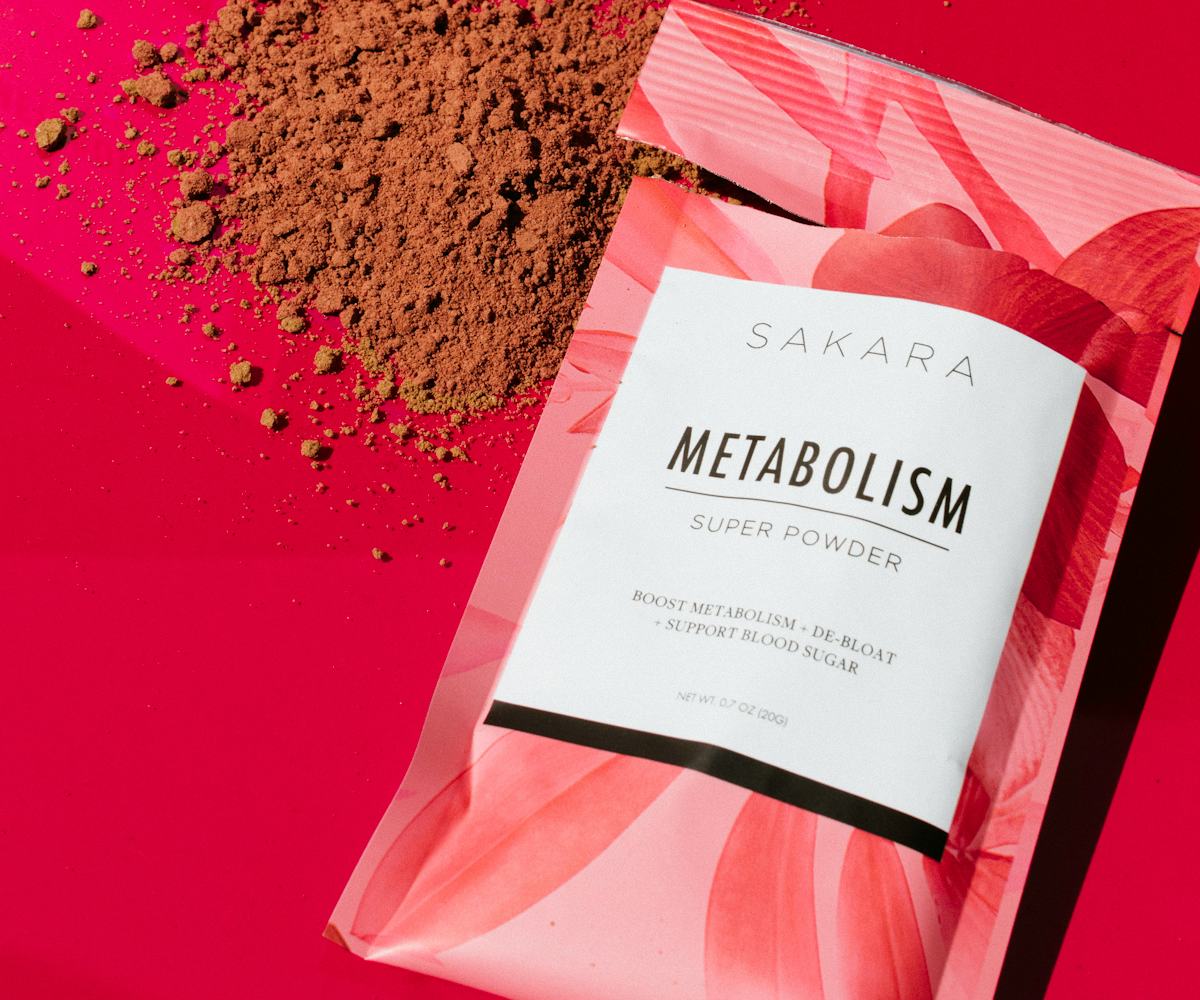 Image courtesy of brand
Sephora Is Teaming Up With Plant-Based Food Company Sakara Life
To offer some of its most popular products
Sephora is continuing to expand its ingestible beauty offerings by launching three products with Sakara Life, a meal delivery service that offers plant-based nutrition, teas, supplements, and powders, and is a favorite of the health-conscious Instagram set.
Starting today, Sephora will carry three of Sakara's most popular products—Beauty + Detox Water Drops ($39), water-enhancing drops with ionic minerals and chlorophyll for hydration, gut health, and glowing skin; Metabolism Super Powder ($45), metabolism booster that supports digestion and helps reduce bloat; and Super Powder ($45), which is infused with a vegan collagen alternative for plump, dewy skin.
Previously, Sephora carried ingestible offerings from brands like Moon Juice, Hum Nutrition, and Vital Proteins to name a few, but this is the first time they've worked with a food delivery company. Sakara Life co-founder Whitney Tingle also hinted at a bigger collaboration down the line in an interview with WWD: "We're also looking at potentially doing a co-branded product," she shared, "as well as extensions of our beauty line in 2020."
Could we also ask for a Sakara x Sephora food delivery service?
NYLON uses affiliate links and may earn a commission if you purchase something through those links, but every product chosen is selected independently.