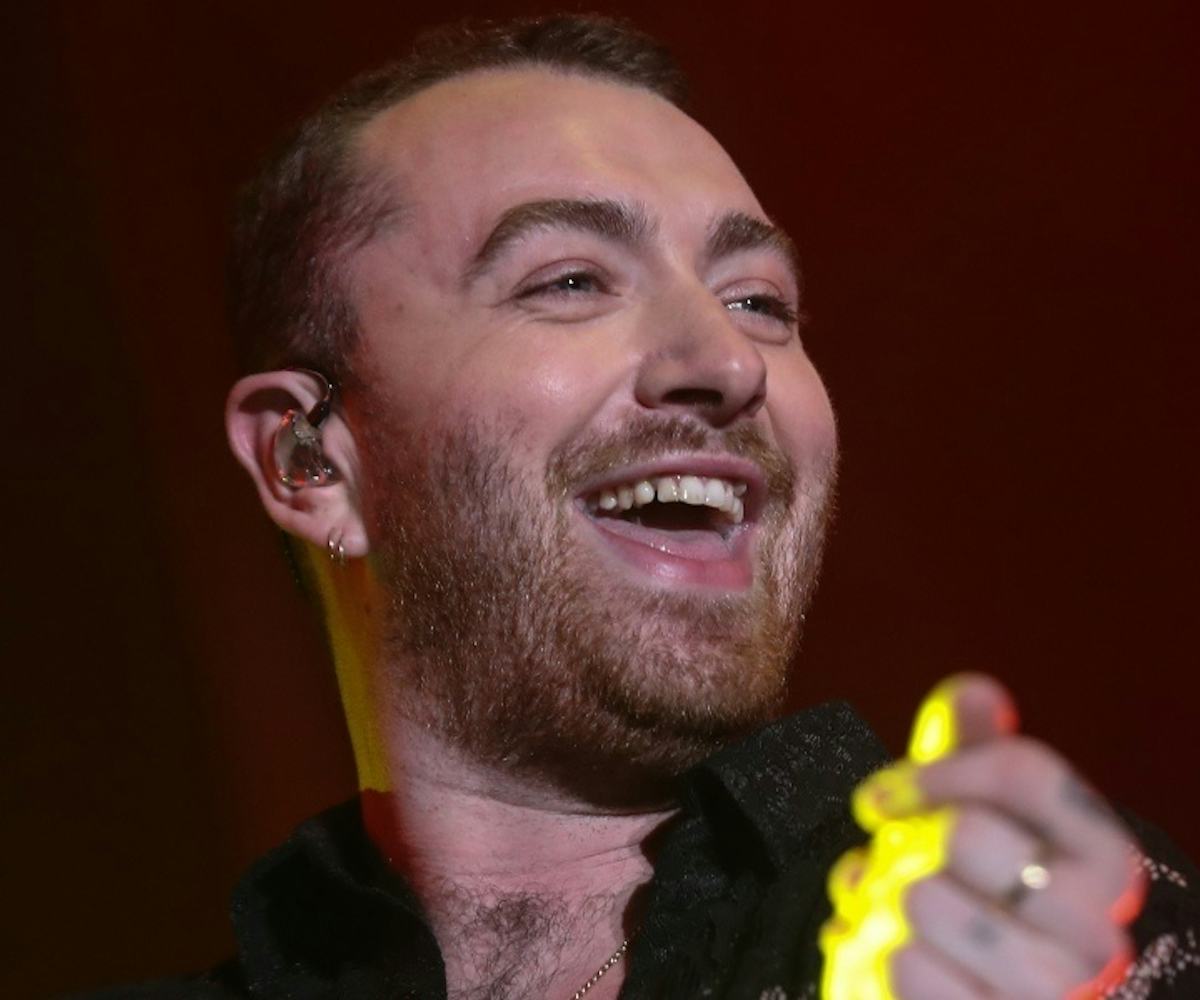 Photo by ALBERTO VALDES/EPA-EFE/Shutterstock.
Sam Smith Uses They/Them Pronouns Now
"I hope you can see me like I see myself now"
British singer Sam Smith came out as gender-nonbinary nearly two years ago. At the time, the artist admitted, "I don't know what the title would be, but I feel just as much woman as I am man." Since then, Smith has found more clarity and announced on Instagram today that they are changing their pronouns to they/them.
In the caption, Smith said they decided to share the news because it's a "good day." The decision to change their pronouns comes after what they described as "a lifetime of being at war with my gender." Despite being "privileged to be surrounded by people that support me in this decision," they admitted that they were nervous to come out with their new pronouns because they "care too much about what people think." "Fuck it," they said about addressing their pronouns publicly for the first time.
Smith expects that some people may not understand their gender identity and misgender but all they want is effort. "... All I ask is you please please try. I hope you can see me like I see myself now," they wrote while also noting their own gaps in awareness. "I am at no stage just yet to eloquently speak at length about what it means to be non binary but I can't wait for the day that I am." Instead, they are directing followers to activists, artists, and other trans and nonbinary leaders who have given them "clarity and understanding" as they navigate the space. Some of those people include Laverne Cox and Jonathan Van Ness.
Check out their post below.