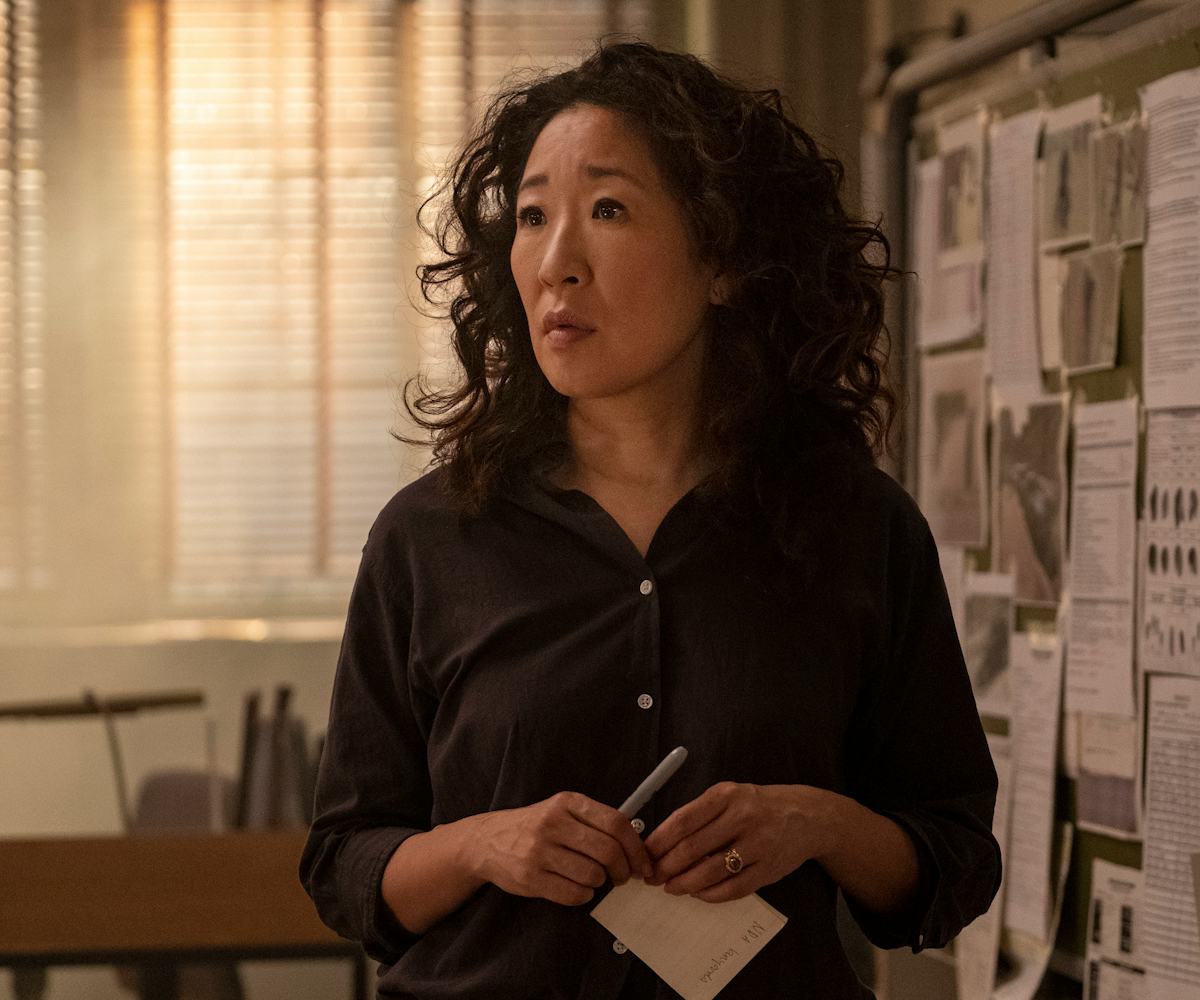 Photo by Gareth Gatrell/BBCAmerica.
Sandra Oh Just Confirmed The 'Killing Eve' Crush We Knew She Had
"It's actually by the way not such a secret crush"
Anyone who has ever seen Killing Eve knows that the central tension of the show is the weird (and very sexually charged) infatuation that Eve (Sandra Oh) has with the ruthless assassin Villanelle (Jodie Comer). But that's not the only queer pairing that fans have been shipping. They are just lusty for Eve to hook up with her boss Carolyn (Fiona Shaw) who brings her own big queer energy to the show.
Oh herself has added fuel to that fire in an interview she did with People. When asked who her secret crush on the show is, without hesitation, she named Shaw as the winner. "It's actually by the way not such a secret crush," she added through uncontrollable laughter. And water is also wet. Oh couldn't leave Comer out, though. She insisted that both women share the "one big crush" superlative. I can hear the fan fiction writers hammering away at their laptops as we speak. I would like to read it *Mo'Nique voice.*
Check out the charming video, below.