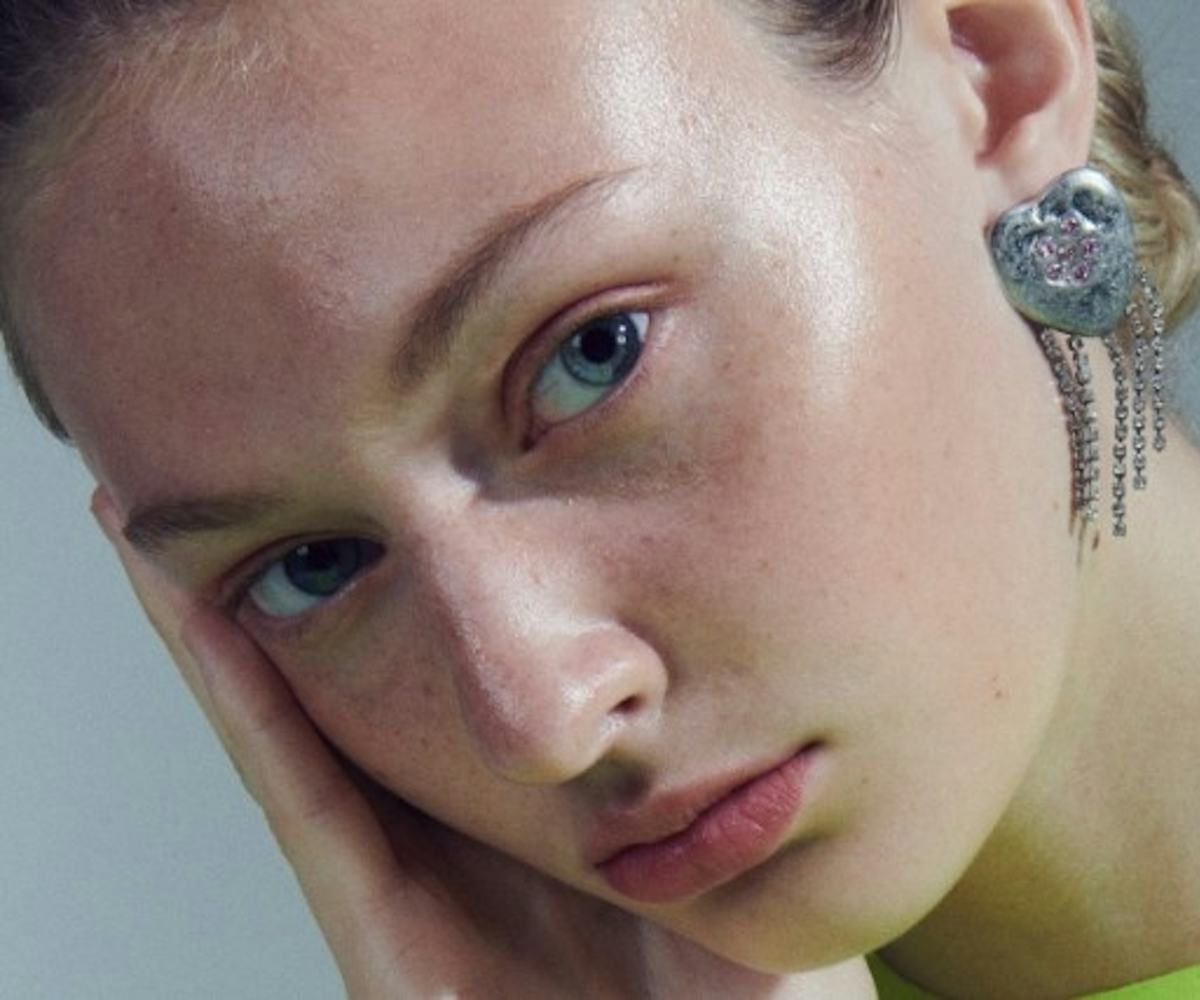 Courtesy of Sandy Liang
Sandy Liang Debuts Her Dreamy First Jewelry Collection
New York designer Sandy Liang's first jewelry collection is here and it's as good as you'd imagine. The new 10-piece line, which launched on Tuesday, is an ode to nostalgia and inspired by the old-school toy Polly Pocket — full of pink hearts and sparkly stones reminiscent of the late '90s, early 2000s, and "being a kid wearing 'play' jewelry," wrote Liang on Instagram.
The pieces, which range in price from $95 to $265, include various types of drop earrings, a necklace with a pink resin heart charm strung on a yellow satin cord, a chunky pink ring, heart-shaped barrettes, and a cuff bracelet. The collection boasts names that are both playful and meaningful to the designer herself, like the "Glob Drop" earrings or the "Delancy" cuff, which, we presume, is a shout-out to the street (spelled Delancey) where Liang's shop is currently based.
During New York Fashion Week this past September, Liang officially added jewelry to her repertoire, which adorned the models on the runway alongside her Spring 2020 ready-to-wear collection. In an interview with The New York Times, she revealed that one of her favorite parts of her job is coming up with names for each piece that she creates.
"It's one of the few times where it's purely fun," said Liang. "I usually pick names based on what I'm into at the moment. For fall/winter 2019 I was watching Gilmore Girls (for the third time) and so I named my fleeces Milo, Rory, and Dean."
Check out Liang's full jewelry collection and pre-order items on her namesake brand's website, which aim to ship to customers by mid-December.