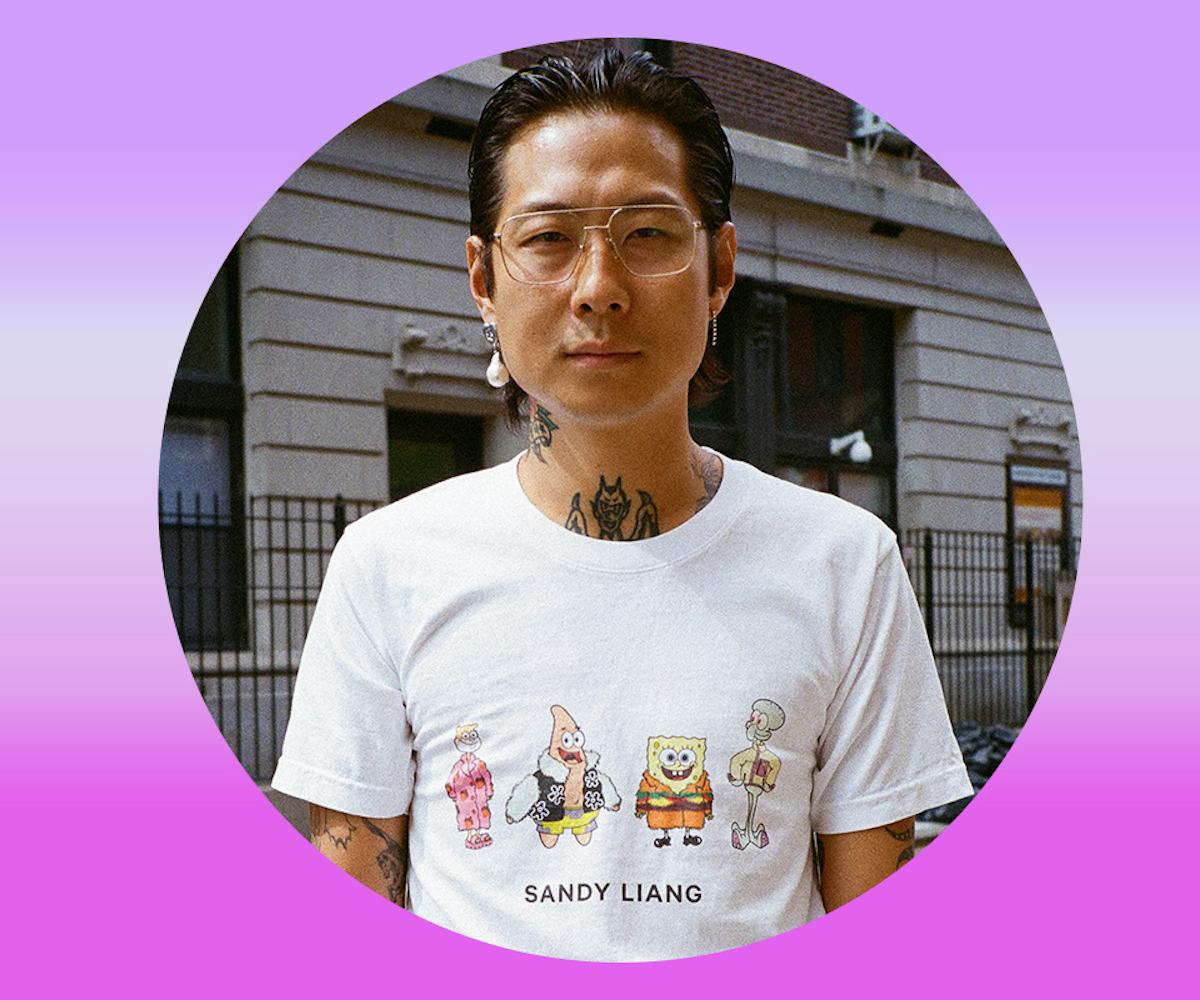 Photo courtesy of Sandy Liang
SpongeBob SquarePants Just Got A High-Fashion Update
The famous sea sponge and his friends were reimagined by designer Sandy Liang
Forget all those Disney collaborations we've seen over the past year. Nickelodeon has just teamed up with buzzy NYC designer Sandy Liang to create a SpongeBob SquarePantsT-shirt, and, well, it's the only cartoon collab we need.
Liang, who is known to excel in the outerwear department, reimagined the characters shown on the tee in her coat designs. SpongeBob is featured donning a Krabby Patty-themed, fuzzy shearling coat, while Sandy Cheeks ditched her diving suit for an ankle-length pink acorn-printed coat (paired with chunky pink slides, no less). Patrick Star is wearing a floral print shearling puffer coat, and Squidward Tentacles appears in a chic cream-colored fleece. The team looks more than ready for the upcoming seasonal changes.
We'll admit, a collaboration featuring the Bikini Bottom crew isn't something we would expect from the designer, but at the same time, we love it? We'll take this tee, as well as IRL versions of each of the character's coat while we're at it.
You can shop the T-shirt for $160 at SandyLiang.info.