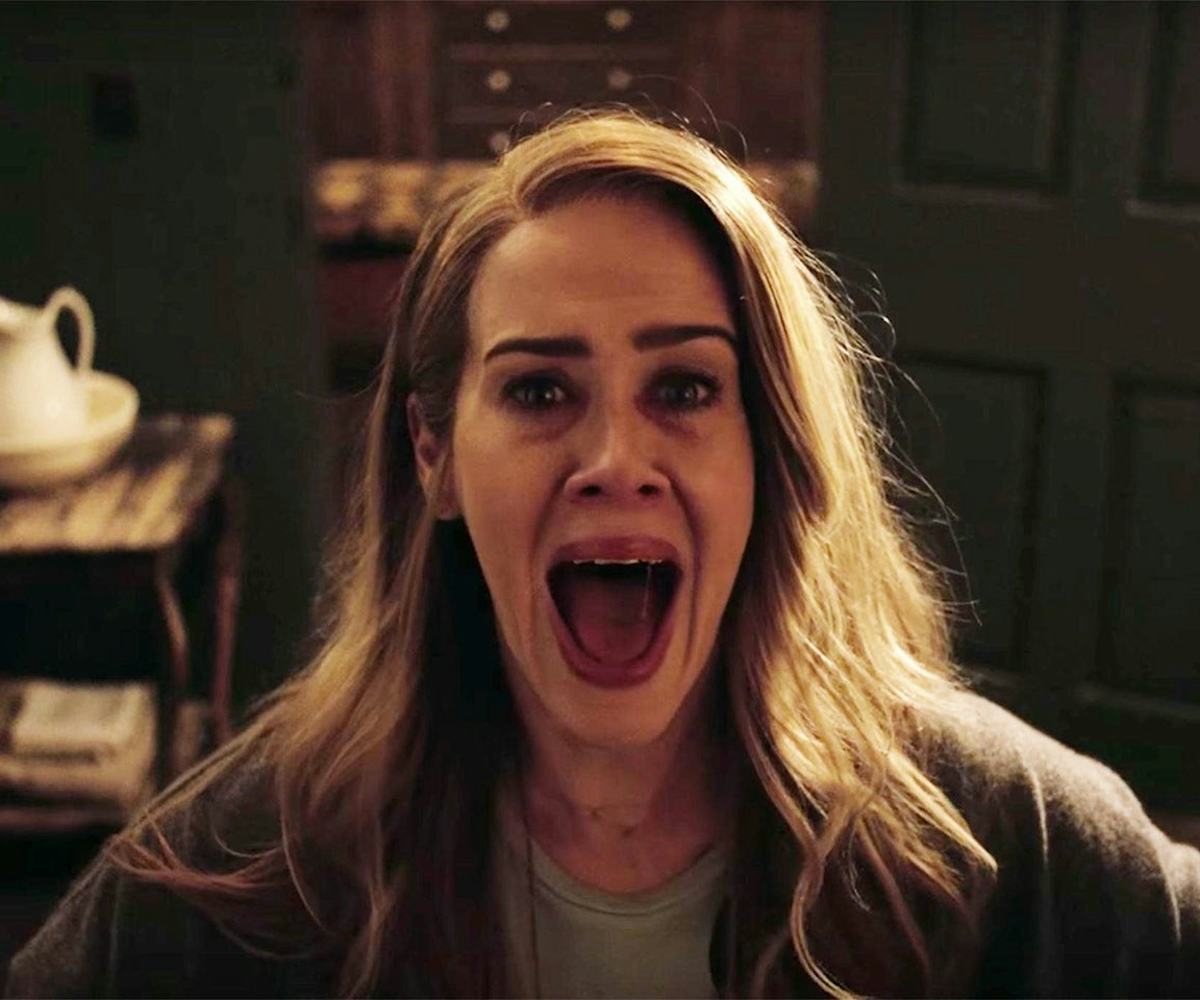 Screenshot via Netflix
What's The Point Of 'American Horror Story' Without Sarah Paulson?
I don't like the sound of this news
American Horror Story's new season may not feature two of the show's most popular actors. Variety has learned that Sarah Paulson may not be in the forthcoming ninth season. Seeing as Evan Peters has already said he won't be in this season either, I'm not so certain I'll feel as compelled to watch.
There's still a chance that Paulson will appear in this new season, titled American Horror Story:1984, though, according to sources talking to Variety, she will not play a "significant role," like she has in most previous seasons. This is a huge bummer given that the actress brought us memorable characters like journalist Lana Winters, conjoined twins Bette *and* Dot Tattler, and phobia-ridden Ally Mayfair-Richards. Before this, Paulson's least active season was Murder House, where she played medium Billie Dean Howard and appeared in only three episodes.
This season is apparently inspired by classic 1980s slasher films, and, in my opinion, Paulson could have been iconic as either a crazed killer or a victim. Though, to be fair, Paulson is working on quite a few other projects, like AHS creator Ryan Murphy's forthcoming Netflix series Ratched, FX series Mrs. America, and the films Run, The Goldfinch, and Abominable, which may explain her absence from this season.
American Horror Story: 1984 will premiere on September 18, so tune in to see how much or how little we'll be seeing of Paulson.