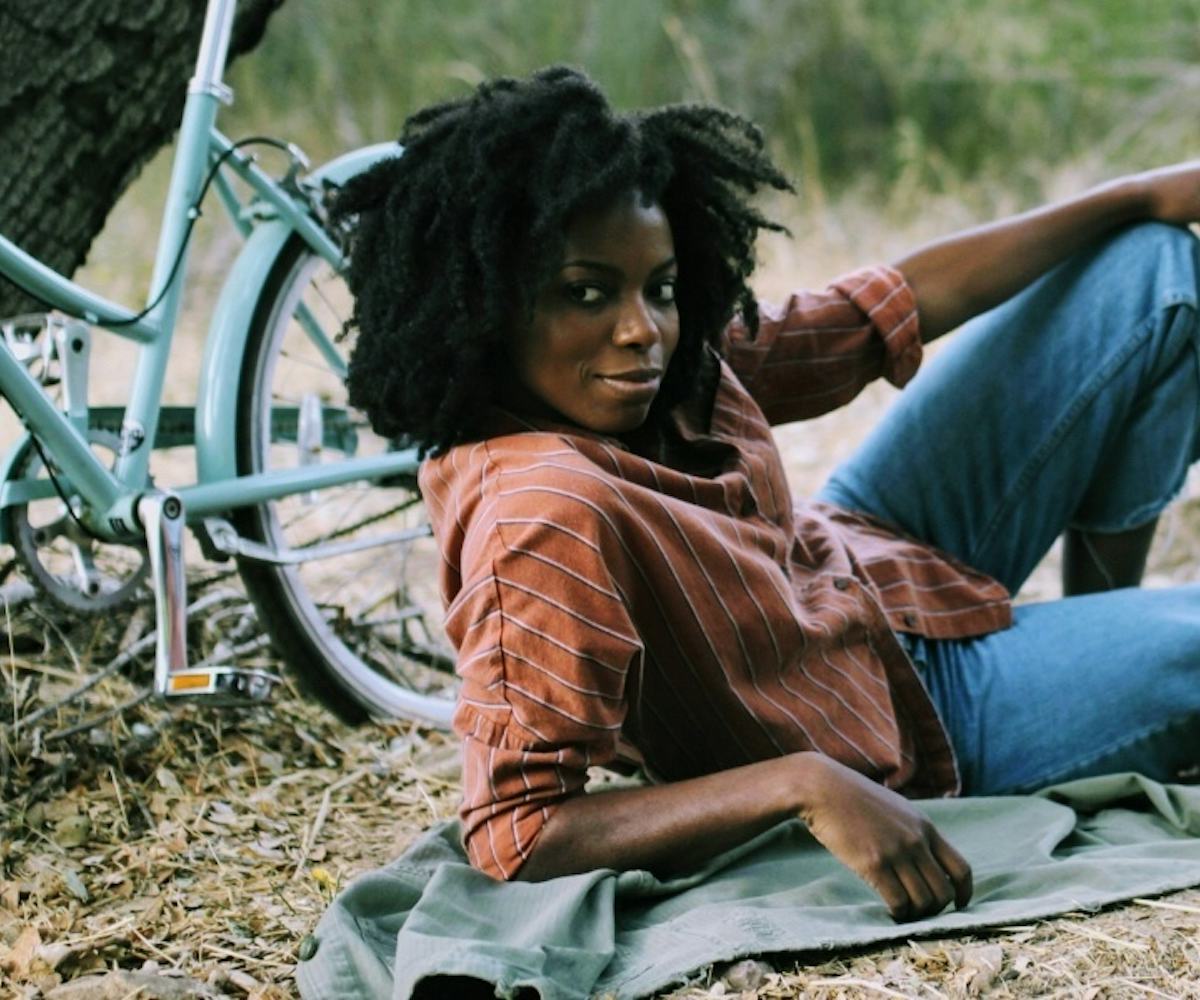 Photo courtesy of Lionsgate.
Sasheer Zamata Would Never Go On Vacation With Her Ex
We talk with the star of 'The Weekend' about why she is not like her character
It's often considered a sign of maturity and emotional stability to remain friends with an ex. But easier said than done, right?
That's the trouble that Sasheer Zamata's Zadie faces in the new romantic comedy, The Weekend. Zadie seems to be okay with hanging out with her ex-boyfriend Bradford (Tone Bell)—even to the point of embarking on a just-friends weekend with him at her mother's B&B—but she's blindsided when his current girlfriend Margo (DeWanda Wise) goes along for the ride. Things get even more complicated—and funnier—when another man enters the picture, and Zadie needs to figure out what she wants. In the end, The Weekend is a movie about moving on and up, and Zamata plays a tricky part very well.
This project is part of Zamata's continued journey since leaving Saturday Night Live! in 2017, just three years after she became the first Black female cast member since Maya Rudolph left in 2007. She hasn't stopped working since. Zamata co-hosts a podcast called Best Friends with her real-life best friend Nicole Byer, where you can literally call her for friendship advice. And next year, she's doing something she's never done before. Find out what that is, and why The Weekend was such a dope set to work on, in our interview, below.
I was so tickled watching you and DeWanda Wise interact. I adore her. What was it like working with her?
Oh, I love her too! She's an amazing actor and an incredible person. It was truly a dream to work with her. I feel like I was so enamored the whole time.
She's also so stunningly beautiful.
Yes. It's really easy to get lost in her eyes.
I love the premise of this movie. If you were in this position, how would you respond?
I think I wouldn't be in this situation if it was actually me. I really don't keep in contact with exes like that. I just can't think of a situation where we'd be on vacation together.
I think Zadie is so relatable because she speaks to that part of our generation that is always comparing ourselves to other people.
Yes, I think there's a lot of outside factors that tell women that they have to be at a certain place in life, by a certain age. Zadie is 30, and her mom is literally trying to marry her off and tell her to get her shit together. I think times have changed and maybe in the past that was more expected of women, and people in general, to have your career set, have children, and have your family all done at a certain age. But now the rules are more loose. You can be 30 and still trying to figure out where you're going, who you love, when you want a family, and all that stuff. It's not so concrete anymore. So even though Zadie is living a life that she likes, it is a lot of pressure for people to fall into very typical societal norms.
What was different about working on this set as opposed to other projects?
This set was super fun because most of the actors were around the same age, [as was] the writer and director, Stella Meghie. Uhhh… everyone's Black, and that was super fun. I just love being around like-minded people, and it felt easy and chill and fun. We were shooting this in Malibu, and it felt like summer camp. It was really the most easygoing set I've ever been on. It was really fun. I hope to keep doing stuff like that, too—just play and collaborate with people who I find just genuinely cool and fun, and talented, and get to make some really cool shit in the meantime.
It's interesting to hear that you were excited about an opportunity to just "play," because you're a comedic actress and I'm sure a lot of people assume that everything you do is lighthearted and fun.
Stella ran a very open and communicative set. She made it really easy for us to improvise and come up with ideas for our characters. Sometimes people don't want that on their set, which I respect. But I really do like when people hire me to be creative, and also let me do that.
Can you also speak to being a dark-skinned, natural hair romantic lead? That's something we still don't see a lot of.
Right. There's even a line in the movie where Zadie says she feels like she's usually talking like the sidekick in a romantic comedy. And I feel like that character would normally be put in that situation. But it's nice to see this person at the forefront because [Zadie] also experiences love. She feels hurt and pain and isn't always the comedic relief. It's really nice to be able to show more dimension to this person because there are so many people in the real world who can relate to that. I'm glad that they can be able to see this.
What's next for you? What are you excited about for the next year, or even into next year?
I'm honestly already excited for Season 2 of Euphoria. I know it just ended, but I really want it to come back. I was really enthralled. I'm really excited about stand-up. I have a new hour of material that I'm working on. I'm going to be self-producing another special soon, which I'm really excited about. My last one came out in 2017, [and this one] will come out, hopefully sometime next year. This is my first time self-producing something so I'm kind of learning as I go.
The Weekend hits theaters and VOD services this Friday, September 13.